Downton Abbey Boys
These boys came to us on 6/4/16 from Holbrook. They were neutered on 6/20/16 and are safe to live with any ladies–in fact, they already are!
Fostered by Shanna in Ithaca, NY.
UPDATE 12/4/16:
"Charles and John are two shy older guys. John will eat baby food from a spoon but Charles is still too shy to accept food from humans.  These boys are looking for a retirement home where they can continue to experience positive, consistent human interaction."
UPDATE 12/13/16 on Tom:
""It is my sincerest holiday wish for these three darlings to find their forever home! Athenril, Isabella, and Tom started out as strangers, but within days of meeting one another became an inseparable family. When they aren't snuggled up together in the hammock (with the girls sometimes draped over Tom like he's a big fuzzy beanbag) or grooming one another's eyes and ears, they are chasing each other about and egging one another on as they explore the world around them.
Dear Little Ol' Man Tom is the most bashful of the three, and he is questionably vision-impaired, but his FOMO motivates him to trundle along and check out what shenanigans the girls get themselves into, even if it needs to be at his own pondering pace."
UPDATE 1/7/16:
"Robert, Matthew, Bethany, and Aveline are a sweet group of rats looking for a forever home! Robert and Matthew are neutered males that are bonded to their female friends. All four rats are very sweet and the females are especially curious and friendly. They all really enjoy licking peanut butter and baby food off my fingers and they are incredibly gentle about it. The boys are still shy, but have been slowly coming out of their shells more and more. They love lots of things to chew on, but are very good about leaving plastic items alone. They are also pretty good about using a litter box, which makes cage clean up very easy! The females will come out of the cage and love to ride around on your shoulders. I have no doubt that the males are well on their way to being lovebugs as well!"
ADOPTED:
#2016882N, "Tom", Rat, Pink-Eyed-White, , Standard Ears/Standard Coat, Male, DOB: 05/07/2016, Spayed/Neutered?: Yes 06/20/2016
#2016881N, "John", Rat, Pink-Eyed-White, , Standard Ears/Standard Coat, Male, DOB: 05/07/2016, Spayed/Neutered?: Yes 06/20/2016
#2016880N, "Charles", Rat, Pink-Eyed-White, , Standard Ears/Standard Coat, Male, DOB: 05/07/2016, Spayed/Neutered?: Yes 06/20/2016
#2016878N, "Robert", Rat, Pink-Eyed-White, , Standard Ears/Standard Coat, Male, DOB: 05/07/2016, Spayed/Neutered?: Yes 06/20/16
#2016879N, "Matthew", Rat, Pink-Eyed-White, , Standard Ears/Standard Coat, Male, DOB: 05/07/2016, Spayed/Neutered?: Yes 06/20/2016
Charles

John

Tom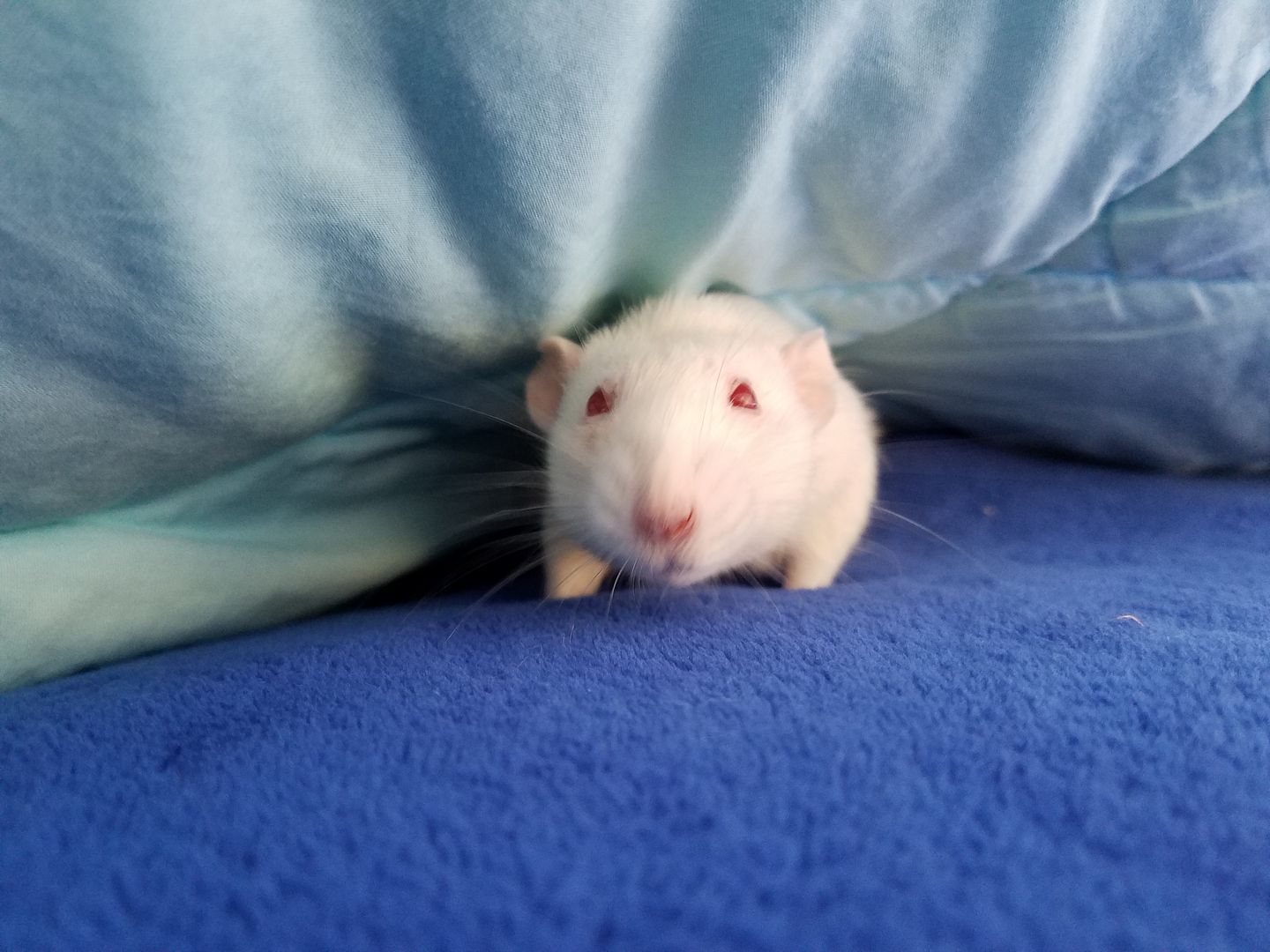 Robert

Matthew