Dragon Age Girls
These girls came to us because they were born from an oops litter. They are living with the Downton Abbey boys.
Fostered by Shanna in Ithaca, NY.
UPDATE 12/4/16:
"Merrill is the most outgoing, fearless, bold rat I have ever met.  As soon as she sees a person enter the room, she bounds to the front of the cage and begs to be let out.  She frolics, scales the cage, likes to be tickled, explores sleeves/hair/hands/anything with abandon.  She is extremely food motivated and if you've ever dreamed about training a rat for agility or tricks, she would be a great candidate.  She is also gorgeous and is such a catch!
Leandra, Merrill's sister, is shy but sweet.  She allows herself to be picked up and handled with no complaints, but her favorite thing is to snuggle with Charles and John while Merrill frolics around rearranging the cage."
UPDATE 12/13/16:
"It is my sincerest holiday wish for these three darlings to find their forever home! Athenril, Isabella, and Tom started out as strangers, but within days of meeting one another became an inseparable family. When they aren't snuggled up together in the hammock (with the girls sometimes draped over Tom like he's a big fuzzy beanbag) or grooming one another's eyes and ears, they are chasing each other about and egging one another on as they explore the world around them.
Isabella is an absolute gem, always being the first to boldly adventure into the unknown but still makes it back in time to get in on the ear-scratches and tummy-tickles.
Athenril started out being the shyer of the two sisters, but has responded to affection and encouragement like a flower opening in the sun.  Now she's the one who always plays cute to get attention, and is shamelessly treat-motivated."
UPDATE 1/7/17 :
"Robert, Matthew, Bethany, and Aveline are a sweet group of rats looking for a forever home! Robert and Matthew are neutered males that are bonded to their female friends. All four rats are very sweet and the females are especially curious and friendly. Bethany and Aveline will readily come up to the front of the cage whenever I enter the room looking for interaction. All four rats really enjoy licking peanut butter and baby food off my fingers and they are incredibly gentle about it. They love lots of things to chew on, but are very good about leaving plastic items alone. They are also pretty good about using a litter box, which makes cage clean up very easy! The females will come out of the cage and love to ride around on your shoulders. I have no doubt that the males are well on their way to being lovebugs as well!"
ADOPTED:
#2016942N, "Athenril", Rat, Black, hooded, Standard Ears/Standard Coat, Female, DOB: 09/12/2016, Spayed/Neutered?: No
#2016940N, "Isabela", Rat, Agouti, hooded, Standard Ears/Standard Coat, Female, DOB: 09/12/2016, Spayed/Neutered?: No
#2016938N, "Merrill", Rat, Agouti, split-capped, Standard Ears/Standard Coat, Female, DOB: 09/12/2016, Spayed/Neutered?: No
#2016941N, "Leandra", Rat, Black, hooded, Standard Ears/Standard Coat, Female, DOB: 09/12/2016, Spayed/Neutered?: No
#2016937N, "Aveline", Rat, Black, Hooded, Standard Ears/Standard Coat, Female, DOB: 06/22/2016, Spayed/Neutered?: No (mom)
#2016939N, "Bethany", Rat, Agouti, split-capped, Standard Ears/Standard Coat, Female, DOB: 09/12/2016, Spayed/Neutered?: No
Merrill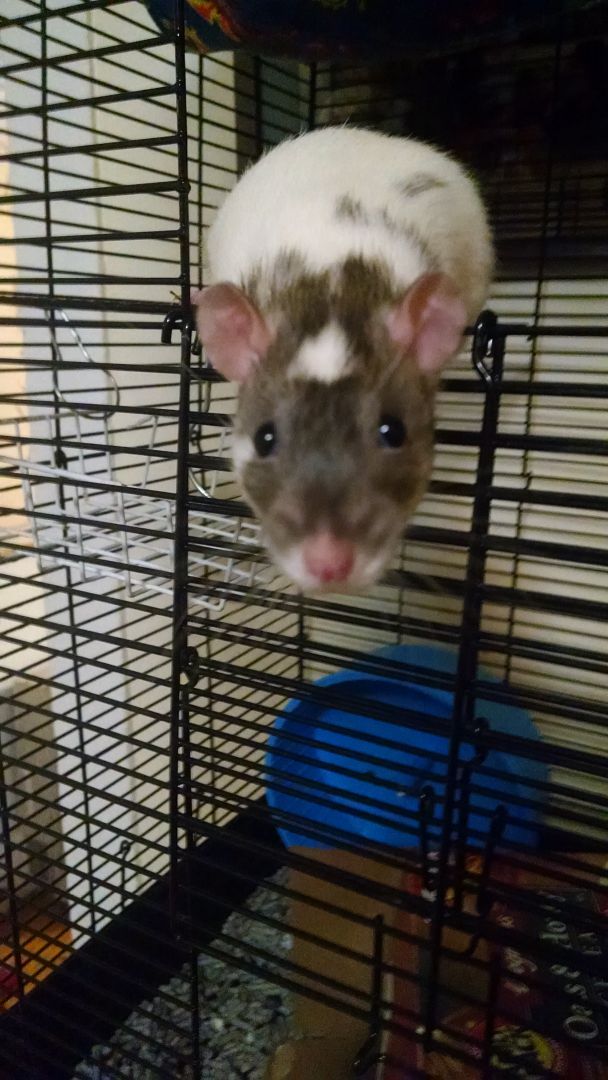 Leandra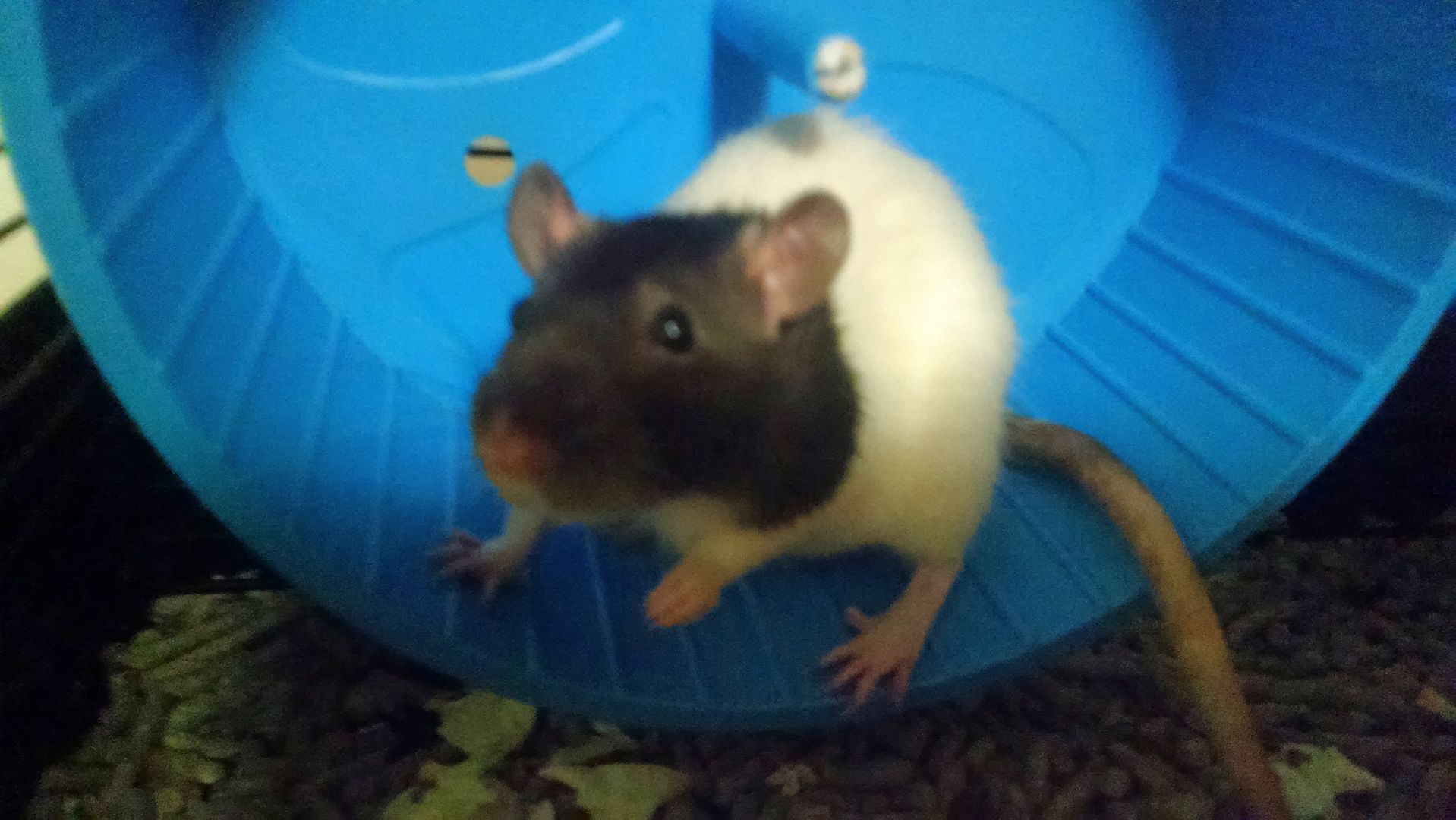 Isabella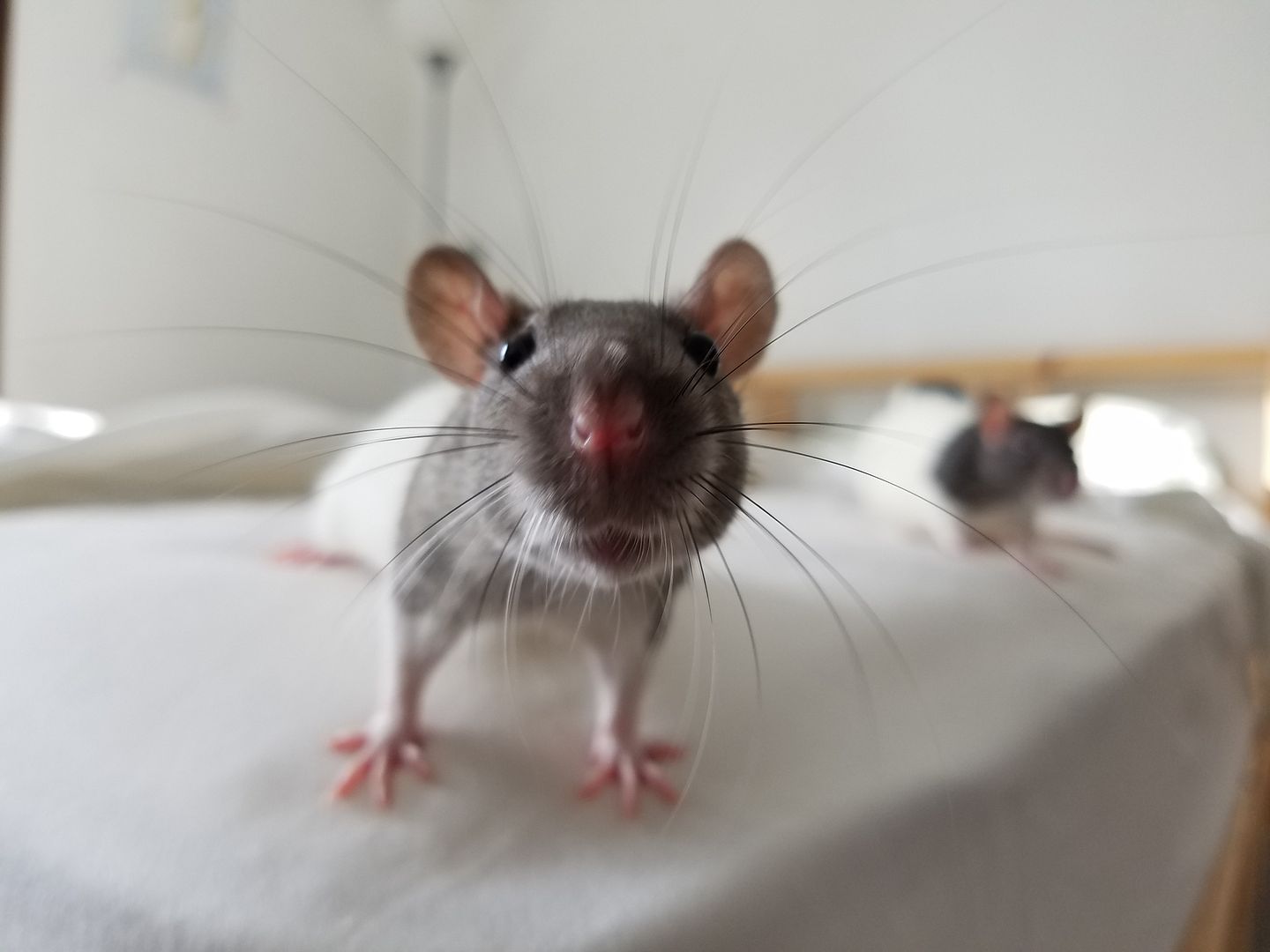 Athenril

Aveline

Bethany