These girls came to us on 2/10/19 as part of the ManchVegas rats.
Fostered by Valerie in Brookline, MA.
UPDATE 2/21/19:
"These girls are absolutely delightful, full of fun and affection. They love being with people and have been terrific company for our senior boy.
Suki is the baby of the bunch, 2-3 weeks younger than everyone else. She is shy and snuggly, and not rambunctious at all yet. Suki loves to burrow under fleece, nap with her buddies, and climb around inside of sweatshirts. She's happiest when cuddling with people or other ratties. She's a little love.
Katara is extremely outgoing. She loves to play hand tag, and to climb all over you, into your pockets and clothes. She is a fastidious groomer. If you need a manicure, she's your girl. People are her jungle gyms and she has unlimited kisses to share.
Momo is also very outgoing, ready to come out and play. Hand-tag is a favorite with her too, often at the same time as Katara, and she's quite kissy and affectionate.
Azula is incredibly fast and has springs for legs. She loves to climb up on you, cross over an arm into the cage, jump off, then run back down and do it all again. She is the fastest at hand tag. Once she gets all of that energy out, she's ready to sit on your shoulder and groom your hair.
Toph is a climber and a groomer, and especially likes to be inside of sweatshirts, wriggling all over inside to make you laugh. She's a funny girl.
Korra is a sweetheart, calm and snuggly. She is a bit shy but is becoming more active with time. She's very generous with her kisses."
ADOPTED:
#2019058N, "Toph", Rat, Black, Berkshire, Standard Ears/Standard Coat, Female, DOB: 01/10/2019, Spayed/Neutered?: No
#2019059N, "Korra", Rat, Black, Berkshire, Dumbo Ears/Standard Coat, Female, DOB: 01/10/2019, Spayed/Neutered?: No
#2019055N, "Katara", Rat, Blue, Berkshire, Standard Ears/Standard Coat, Female, DOB: 12/31/2018, Spayed/Neutered?: No
#2019056N, "Momo", Rat, Himalayan, , Standard Ears/Standard Coat, Female, DOB: 12/31/2018, Spayed/Neutered?: No
#2019054N, "Suki", Rat, Pink-Eyed-White, , Standard Ears/Standard Coat, Female, DOB: 01/10/2019, Spayed/Neutered?: No
#2019057N, "Azula", Rat, Black, Berkshire, Standard Ears/Standard Coat, Female, DOB: 01/20/2019, Spayed/Neutered?: No
Suki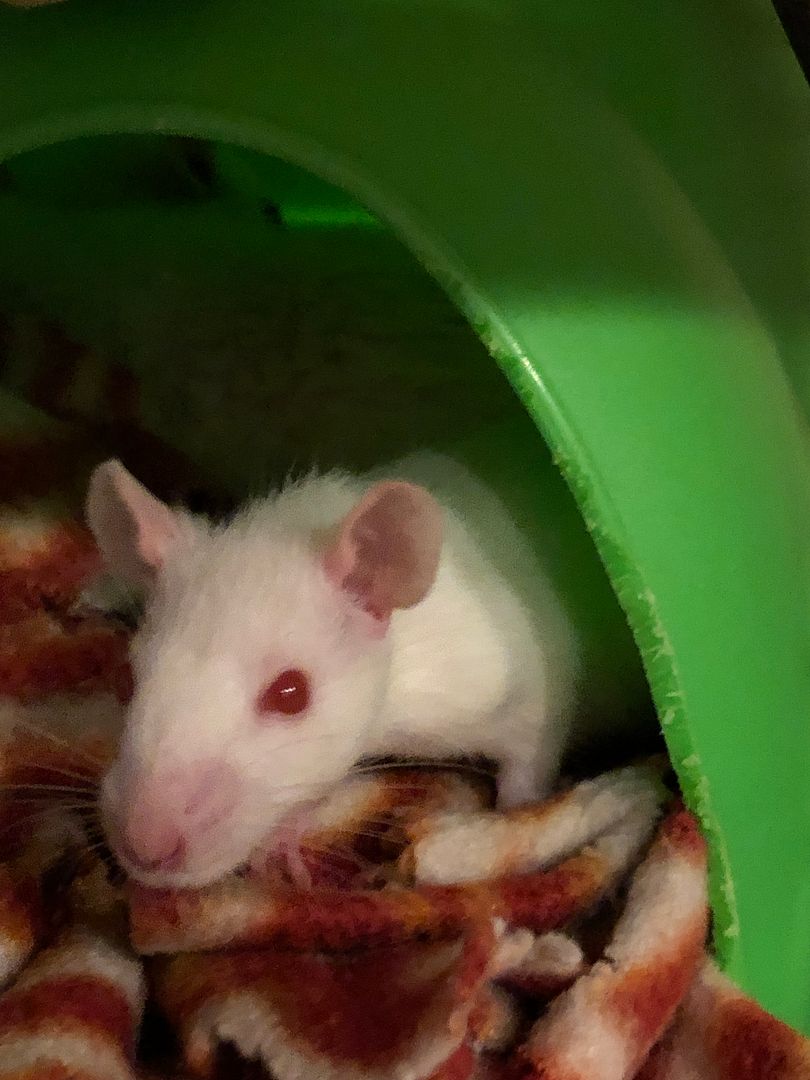 Katara

Momo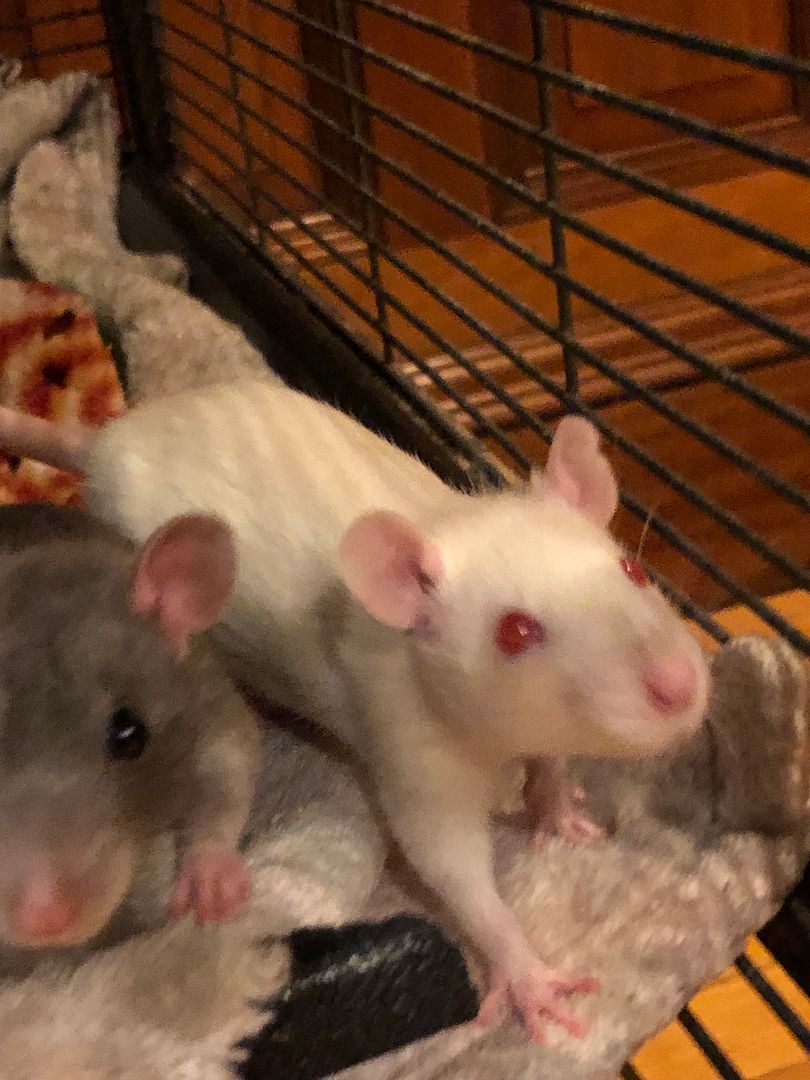 Azula

Toph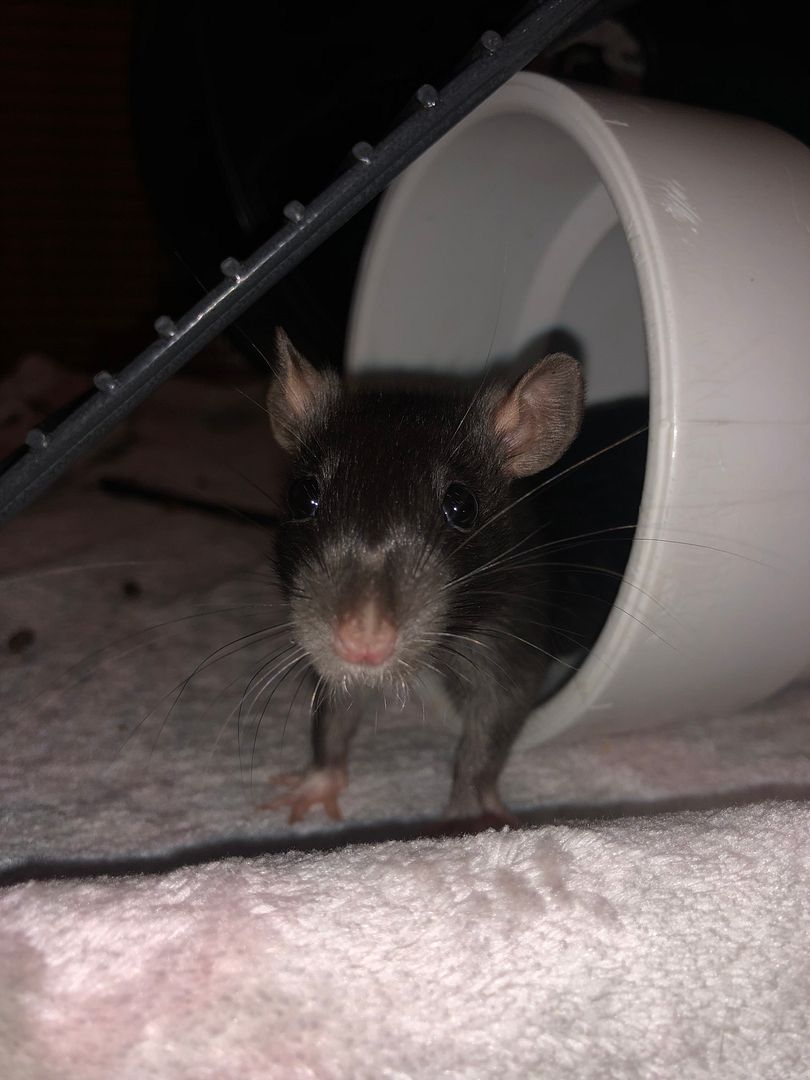 Korra