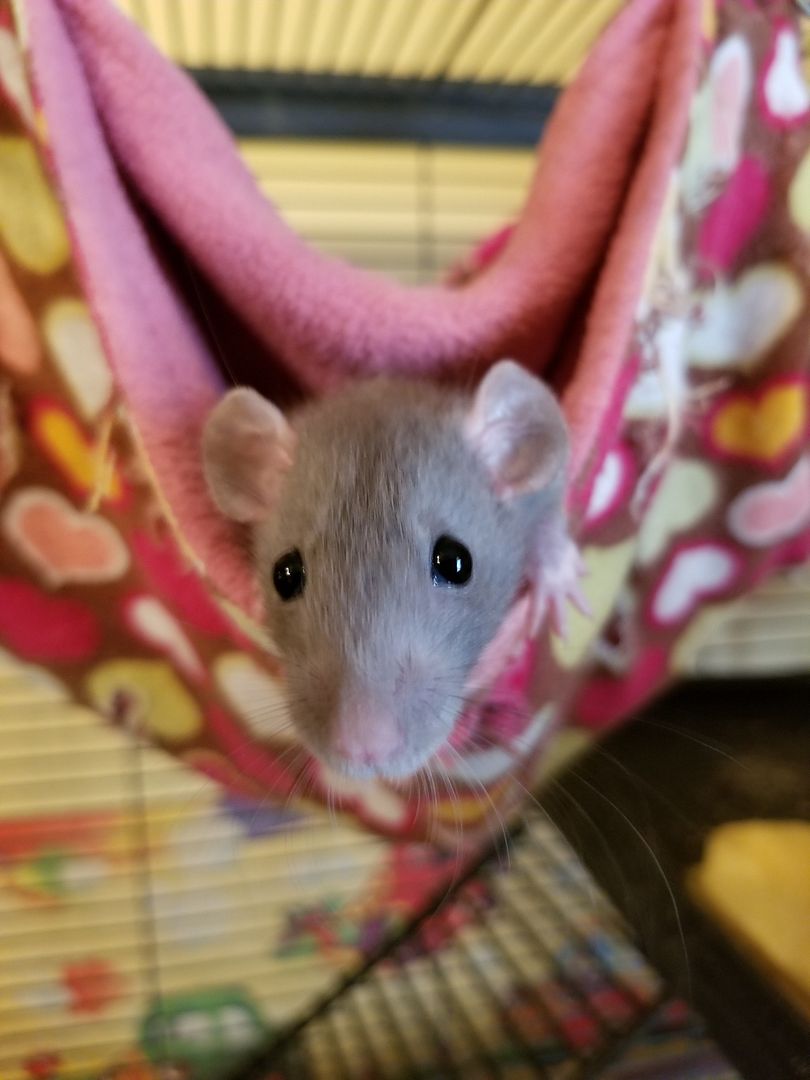 An individual in New Hampshire recently contacted MRR through our Facebook page to request assistance with a large number of rats. Due to accidental breeding, this person was quickly overwhelmed by the ballooning number of little ones in their care. Mainely has taken in a total of 54 rats from this situation.
If you're hoping to adopt young rats soon, get your applications in! This group, which has been named the ManchVegas rats, includes both males and females, and their ages currently range from a couple of weeks to approximately six months old. All 54 rats have been seen by a vet and are currently in Massachusetts, but some will be moved to other states throughout New England as available foster homes are found.
Have you ever thought about fostering? MRR is always looking for dedicated people to open their hearts and homes to our rescued animals, giving them a chance to find their forever families. We can't help in large-scale situations like this one without these special volunteers. If this sounds like something you'd be interested in doing, please contact us.
Can't foster, but still want to help? Donations of any amount are always appreciated. You can also check out our website for other ways to volunteer.
~*~*~*~*~*~*~*~*~*~*~*~*~*~*~*~*~*~
Brookline, MA: Avatar Girls
Fitchburg, MA: Bonanza Boys
Fitchburg, MA: Little Women
Fitchburg, MA: Lokey
Ipswich, MA: Pansy, Marigold, & Tulip
North Grafton, MA: Radish & Garlic
Salem, MA: Futurama Boys
Salem, MA: Rammstein Boys
Taunton, MA: Concert Hall Girls
Windham, NH: Dixie & Pixie