These rats came to us on 9/23/18 from a hoard in the Catskills of about 200 rats.
Fostered by Lena in Middleboro, MA.
UPDATE 10/22/18:
"Lily is an interesting combination of always trying to escape, but not really being afraid of me. She tries to climb the outside of the door every time it's opened. But when she got onto the top of a bookcase, she climbed right onto my arm and let me return her to her cage. Now that the kids are bigger, she lets me pet her (although I try to come from behind her just in case).  She's always on the go.
The kids are all bouncy little munchkins. None are afraid. They all readily climb onto my arm.
Max is the most outgoing of the bunch, being the first baby to climb the door. "Let the wild rumpus start!"
Forest is the most laid-back. He'll hang out and chill in a hoodie. He also always smells a little like Lo Mein, oddly enough. (If you're wondering where the name came from, it was for Forest Whitaker, who was the voice of Ira in the movie.)"
UPDATE 11/3/18:
"With most of the babies gone and grown, Lily is really coming out of her shell. She's a very low-key girl, and spends a lot of time just resting in the corner of the cage or in a hut, but always comes right out when the cage doors open. She has a very motherly personality and gets along with younger rats right away. When she's out of the cage she spends a lot of time exploring but still checks in from time to time to say hello. She can be playful when she gets worked up, and likes to wrestle."
ADOPTED:
#2018273N, "KW", Rat, Pink-Eyed-White, , Dumbo Ears/Standard Coat, Female, DOB: 09/20/2018, Spayed/Neutered?: No
#2018303N, "Max", Rat, Black, Irish, Dumbo Ears/Standard Coat, Female, DOB: 09/20/2018, Spayed/Neutered?: No
#2018345N, "Douglas", Rat, Blue, Berkshire, Standard Ears/Standard Coat, Male, DOB: 09/20/2018, Spayed/Neutered?: No
#2018357N, "Forest", Rat, Pink-Eyed-White, , Dumbo Ears/Standard Coat, Male, DOB: 09/20/2018, Spayed/Neutered?: No
#2018311N, "Alexander", Rat, Black, Berkshire, Standard Ears/Standard Coat, Male, DOB: 09/20/2018, Spayed/Neutered?: No
#2018313N, "Ira", Rat, Blue, Self, Standard Ears/Standard Coat, Male, DOB: 09/20/2018, Spayed/Neutered?: No
#2018155N, "Lily", Rat, Black, Berkshire, Dumbo Ears/Standard Coat, Female, DOB: 06/23/2018, Spayed/Neutered?: No
Lily (right)

KW

Max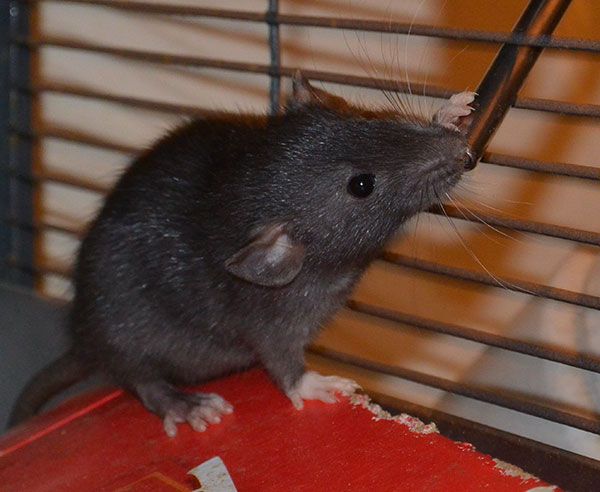 Alexander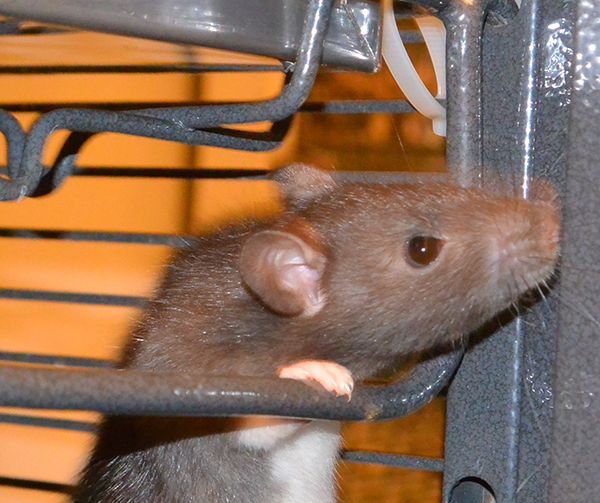 Ira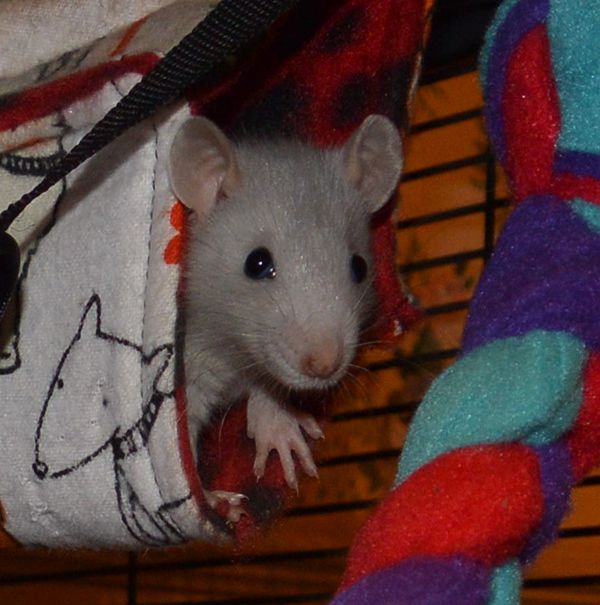 Douglas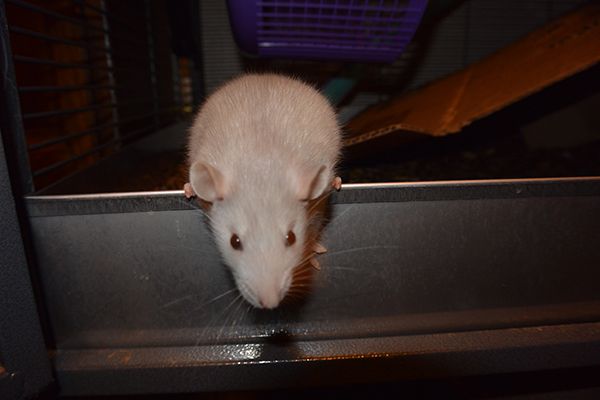 Forest