These girls came to us on 7/16/19 because they were part of an oops litter and their owner had too many rats!
Fostered by Val in Brookline, MA.
UPDATE 7/25/19:
"Greetings from Thayet and her daughters, the Tamora Pierce girls. These girls are smart, agile, friendly, playful, and affectionate. Once one of them figures something out, the rest watch once and repeat what they have learned. They are fearless, leaping over barriers and climbing furniture that no other ratties have ever scaled. If there was a rattie circus, they would be the stars of the show.
Everyone comes running to the front of the cage, hoping for treats, attention, and out time. They have a lot of energy and need a wheel in their cage and extra out time every day. These girls would learn tricks quickly, if someone invested the time to train them. More stimulation would be best–if there isn't anything more interesting going on, they like to taunt the other foster ratties by climbing on the outside of their cage. They are interested in exploring everything, like a bunch of precocious toddlers.
The babies are good with other ratties, but Thayet (the mom) can be very aggressive with other ratties. None of them have ever hurt us and are not aggressive with humans. I think that Thayet might have difficulty adjusting if she didn't have one of her daughters with her, as they're all incredibly close, often still sleeping together in a pig pile. Thayet is particularly close to Alanna. The grey trio are also very close to each other, but all of the group all get along with each other, so we understand that they probably won't end up together and might be matched with sisters with different coloring."
UPDATE 8/8/19:
"Thayet seems to be calming down. Now that her girls are growing up, she doesn't have to be such a protective mama any more. She and Sarai make a fun and pretty pair, in their white and gray!"
ADOPTED:
#2019337N, "Ochobu", Rat, Blue, , Standard Ears/Standard Coat, Female, DOB: 05/18/2019, Spayed/Neutered?: No
#2019338N, "Dove", Rat, Blue, , Standard Ears/Standard Coat, Female, DOB: 05/18/2019, Spayed/Neutered?: No
#2019340N, "Alanna", Rat, Agouti, Split cap, Standard Ears/Standard Coat, Female, DOB: 05/18/2019, Spayed/Neutered?: No
#2019341N, "Aly", Rat, Agouti, Split cap, Standard Ears/Standard Coat, Female, DOB: 05/18/2019, Spayed/Neutered?: No
#2019342N, "Beka", Rat, Agouti, , Standard Ears/Standard Coat, Female, DOB: 05/18/2019, Spayed/Neutered?: No
#2019339N, "Sarai", Rat, Blue, , Standard Ears/Standard Coat, Female, DOB: 05/18/2019, Spayed/Neutered?: No
#2019343N, "Thayet", Rat, Blue, Split Cap, Standard Ears/Standard Coat, Female, DOB: 01/13/2019, Spayed/Neutered?: No
Ochobu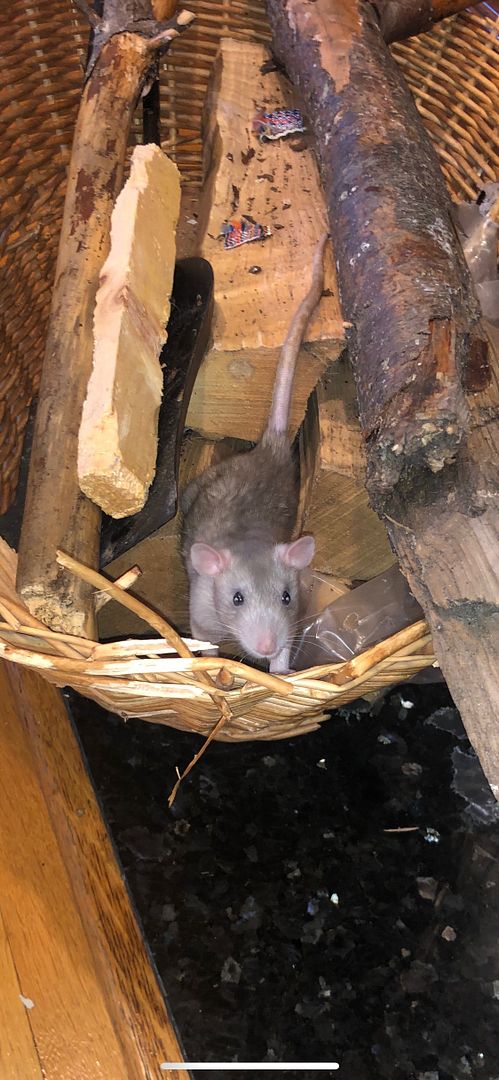 Dove

Sarai (right) & Alanna (left)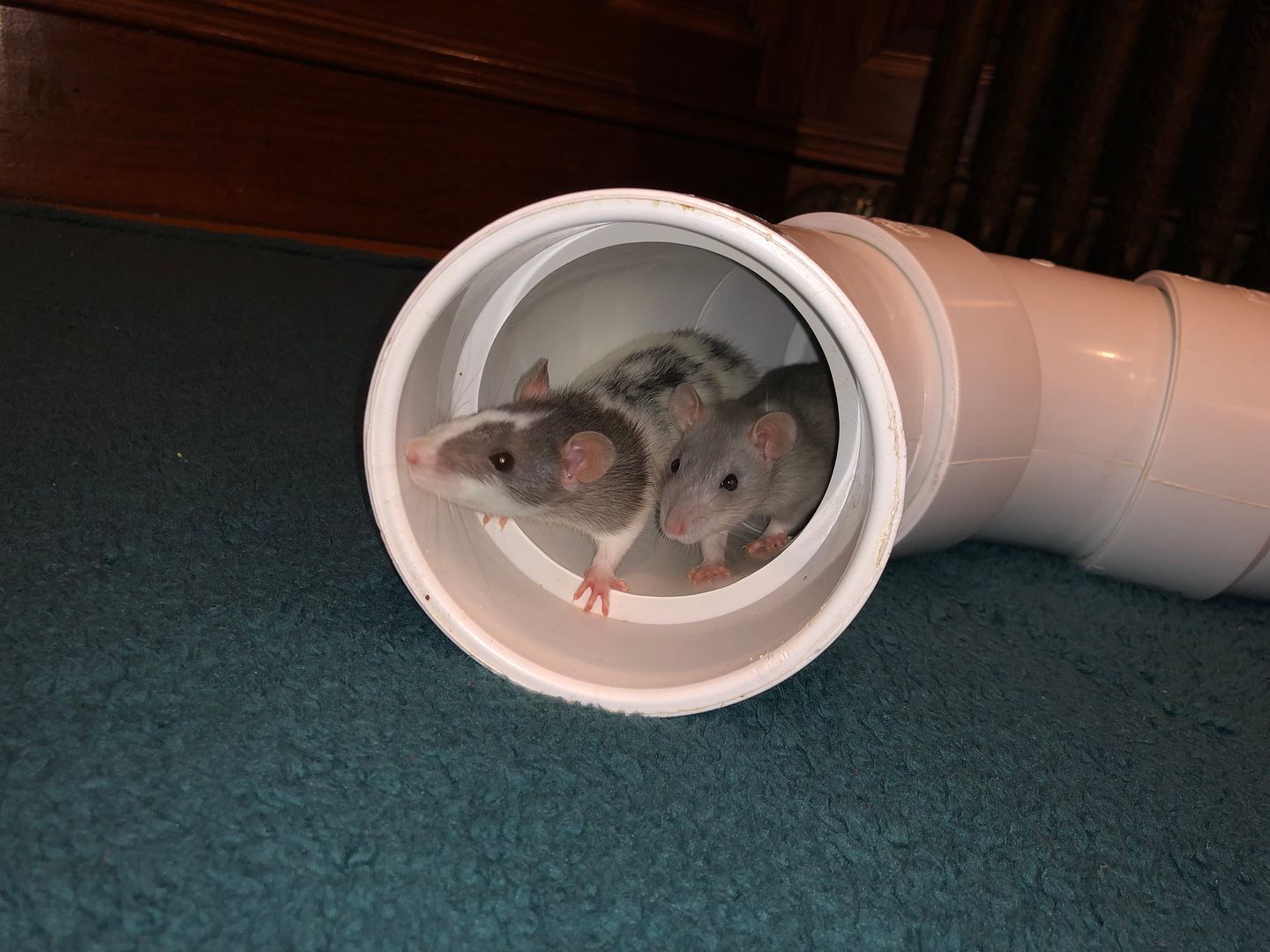 Alanna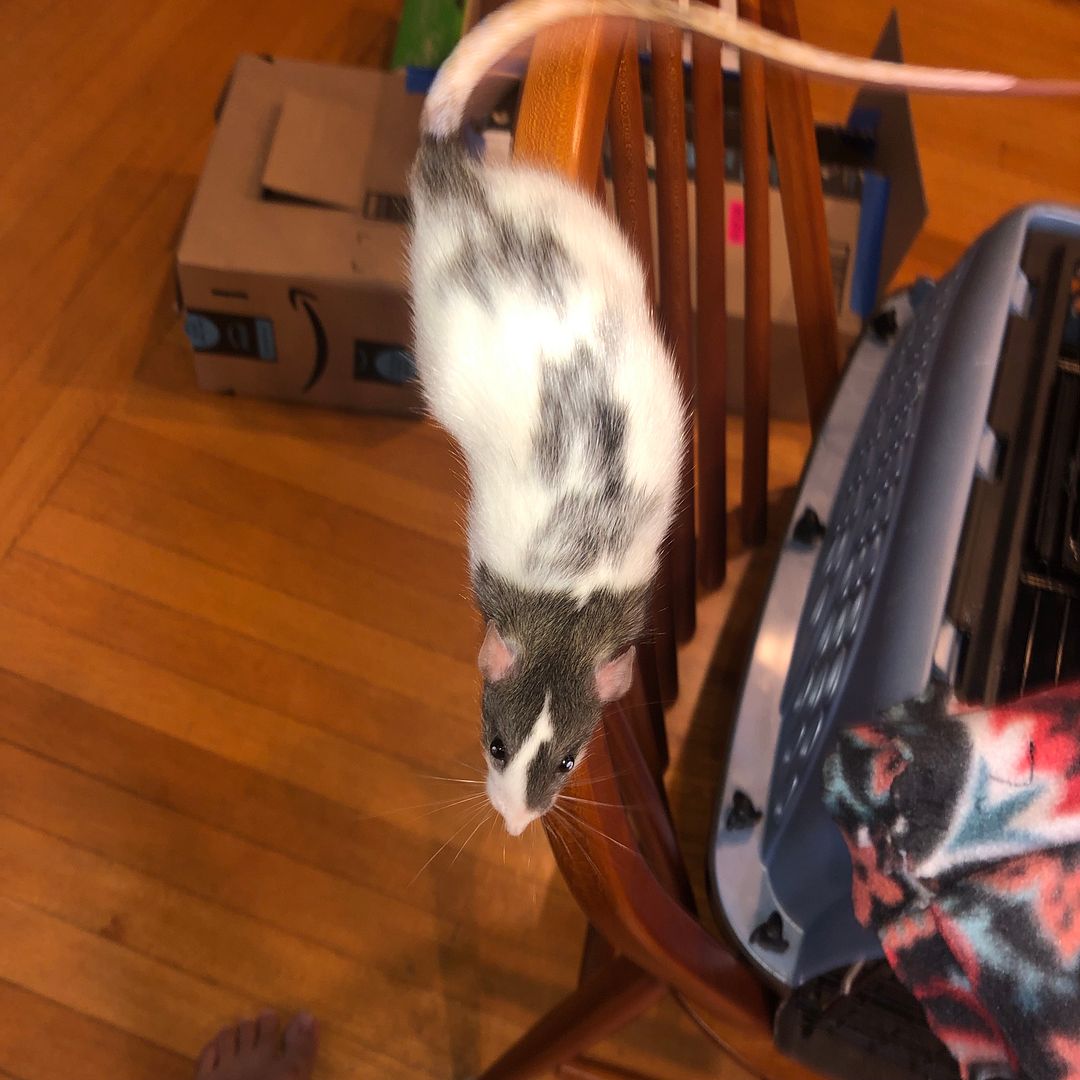 Aly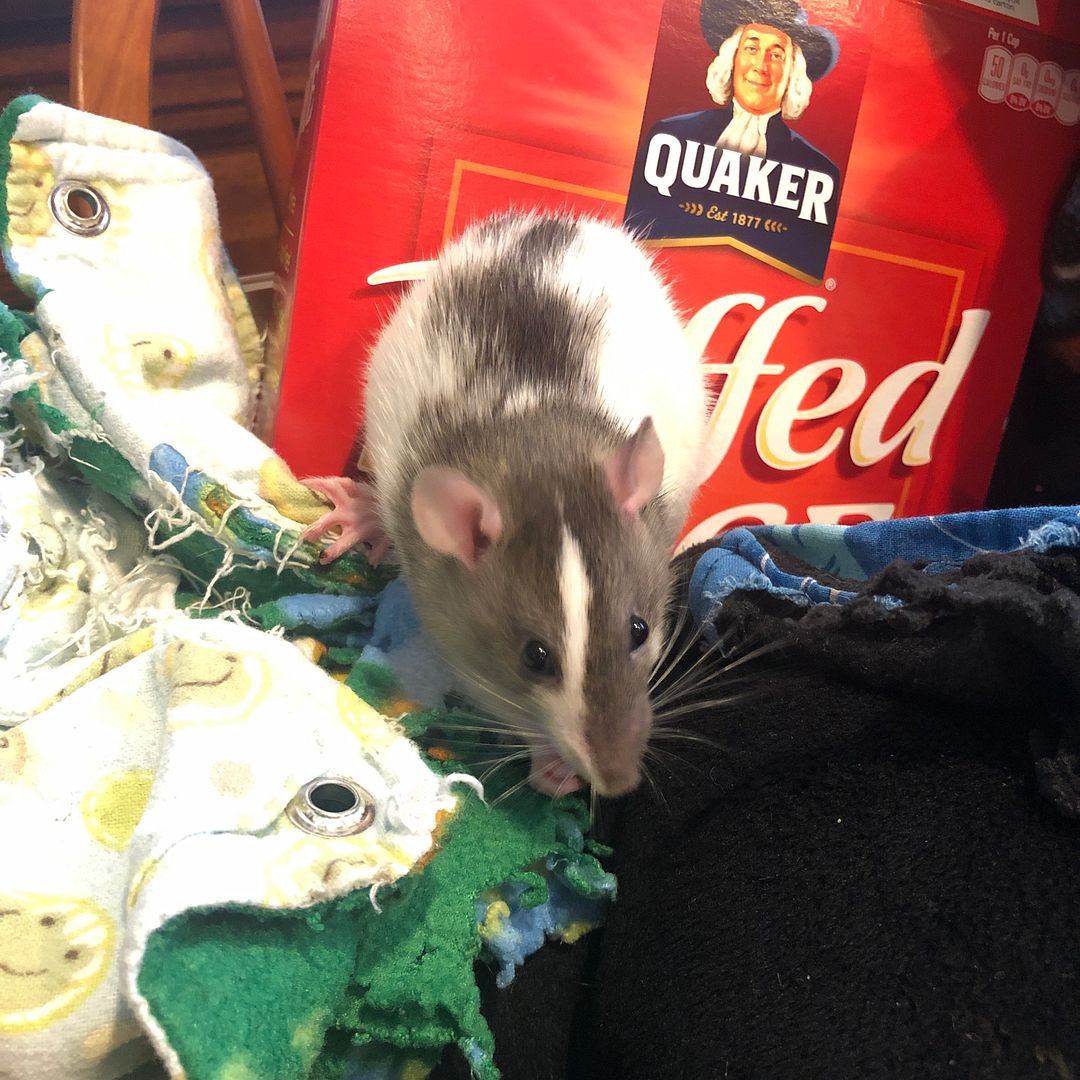 Beka

Thayet

Group Photo