We were contacted by MSPCA – Cape Cod Animal Adoption Center in Centerville, Mass. They took rats from someone who had too many. The owner said they were separated by gender but when the females started gaining weight the shelter suspected they might be pregnant and contacted us and they were not equipped to handle that many rats. Four of the six females gave birth and we took all of the litters and put them in foster homes where they could be handled and raised with love.
These babies came into custody on 09/28/2015.
The girls are being fostered by Willow of Thomaston, ME.  
Females:
ADOPTED!
#2015176N, "Arcadia", Rat, Black, Berkshire, Standard Ears/Standard Coat, Female, DOB: 09/22/2015, Spayed/Neutered?: No
#2015177N, "Neo Geo", Rat, Pink-Eyed-White, Standard Ears/Standard Coat, Female, DOB: 09/22/2015, Spayed/Neutered?: No
UPDATE 1/7/16:  "Neo Geo and Arcadia are the perfect rats. Period. They are two of the most people-oriented, fun loving, sociable, snuggle-able, and playful ratties I have ever had the opportunity to foster. They truly do have perfect rattie temperaments, in my opinion. Very playful yet love to be handled, snuggled, and carried around. Whenever I open the cage, they are all over me! Running up my arms, getting under my hands, grooming my fingers, and doing whatever they can to get my affection. It makes taking care of the most simple tasks, such as filling food dishes and water bottles, hilarious, fun, and enjoyable. They both love to hand-wrestle and be "chased" around the cage. Neither has ever shown any aggression whatsoever, not towards human or rat. Once in a while arcadia gets excited at treat time and may try to pull fingers into the cage with her paws, but this is amusing more than anything.
When out of the cage they absolutely love exploring, sneaking through blankets, playing in boxes, and tubes, etc. that I set up. They will respond to their names when out, most of the time. Both are incredibly easy to handle, pick, up, etc. Once they're done exploring, or are in a more relaxed mood, they cannot get enough snuggle time, it seems. While they have not been free-ranged, because I have all indoor cats at this time, I think that Neo Geo and Arcadia would be good candidates if someone was looking for ratties they could train and free-range.
The two girls are very, very similar in character. Arcadia is slightly more play focused, where Neo Geo is a bit more affection focused. The differences, though, might be that Arcadia is a high-energy rattie, bouncing around the cage and always on the move if there's something to investigate (and there's always something to investigate, namely everything). Neo Geo is a tad more relaxed than her sister and enjoys quality hoodie time, shoulder riding and snuggling, and being close to her human.
As for getting along with other rats, they get along very well with their fellow fosters (three Jersey Girls) and my own rats (who are all older). They snuggle with everyone and never squabble or fight, not even when some of the others get a bit bossy.
I couldn't say enough about how wonderful Neo Geo and Arcadia are. They would both make perfect whiskered companions for either single individual or a whole family to love.These gals cannot get enough attention. Both are well suited for a home that wants a companion rat to take around the house, play with, and snuggle whenever anyone is home. These two gals love simply want to be by your side all the time."
UPDATE 11/22/15:
Arcadia is an outgoing, playful rat with a lot of energy. She has an adventurous spirit that takes her to different places. When she's run herself out of energy, she can be affectionate, and enjoys snuggling.  Arcadia very much enjoys the world outside of her cage. Not that she minds life in the cage, but life outside of the cage seems so much more thrilling to her. She loves shoulder riding and exploration. After exploring, it is post-adventure rest time during which she is content curling up at the back of your neck, in the hood of a sweatshirt, or your hands. Arcadia is quick to run to the front of the cage whenever she hears her name, she sticks her nose right up the bars and does what seems like a little dance with her front paws. Once the cage opens she's all too eager to be picked up for playtime. She really loves being tickled and being able to run up your arms and across your shoulders. Once Arcadia's had time to get out all her excitement, she'll gently take food from your fingers. She will also allow you to cradle her in your hands.
Arcadia has been around cats for the entire time she has been in our care. She has never once shown aggression or bitten for any reason. Unfortunately, she has not had the opportunity to experience dogs or small children, but given how she has been around cats, I don't think these potential new experiences would cause her any alarm or intimidation. She has been raised with another rat, Neo Geo, and the two are very close. She is very curious about the rats in the cage above hers and would likely do well with other adults rats who are used to socializing with youngsters.  Arcadia would do well with any family. She would be able to match the energy of families with smaller children and show affection towards adults who seeking a fuzzy companion.
Neo Geo is exceptionally easy to pick up, handle, and snuggle. She is relatively calm but also has a very curious side. She is affectionate, outgoing, and energetic.  Neo Geo absolutely loves attention and she loves to be handled. All the time. No, seriously. ALL THE TIME. Being out of the cage and in your hands, on your shoulder, or in a hoodie or snuggle pouch is her favorite thing, ever. Her second favorite to attention is exploring outside the cage. Oh, treats are nice too, but being able to hang out with you is way better.  Whenever she hears or name Neo Geo gets quite excited and will come the front of the cage, reach up and stretch, then start scurrying around to get your attention. When she knows you're looking she'll sit and stare at you, waiting for you to open the door. Once you open the door she is right there ready to grab your fingers, sniff your hand, run up your arm and down again. She loves to be tickled. Hand wrestling is another favorite. She never, ever uses her teeth in play. Neo Geo is learning to use the litter box and will about half of the time, we are making progress.
She has been around cats, about whom she is equal parts intrigued and nervous. She has no experience around dogs or younger children. As for other rats in her life, her sister Arcadia is her rattie BFF and Neo Geo is definitely curious about the grown up ratties that live in the cage above hers. However, I believe she would do very well in a cage with other adult rats that were able to quickly acclimate to having younger rats join their group. Neo Geo will be great in any family who wants a rat who will be their constant companion for snuggles, fun, and adventures of all sorts.  As for her personality type, Neo Geo would be The Rookie aspiring towards being a Super Hero – in easily portable, pocket size format, because, well, she wants to go everywhere you do.
UPDATE 11/20/15: Arcadia and Neo Geo are going very very well. They are absolutely delightful in every possible way – curious, snuggly, fun, attention-loving, and outgoing.
RESERVED:
ADOPTED:
#2015180N, "Sega", Rat, Pink-Eyed-White, Standard Ears/Standard Coat, Male, DOB: 09/22/2015, Spayed/Neutered?: Yes 12/09/2015
#2015192N, "Turbo", Rat, Beige, Berkshire, Standard Ears/Standard Coat, Male, DOB: 09/22/2015, Spayed/Neutered?: Yes, 12/9/15
#2015179N, "Vectrex", Rat, Beige, Hooded, Standard Ears/Standard Coat, Male, DOB: 09/22/2015, Spayed/Neutered?: Yes, 12/9/15
#2015151N, "Odyssey", Rat, Black, Berkshire, Standard Ears/Standard Coat, Female, DOB: 07/19/2015, Spayed/Neutered?: Yes 10/21/2015
#2015168N, "Bally", Rat, Pink-Eyed-White, Standard Ears/Standard Coat, Female, DOB: 09/22/2015, Spayed/Neutered?: No
#2015170N, "Epoch", Rat, Beige, Berkshire, Standard Ears/Standard Coat, Female, DOB: 09/22/2015, Spayed/Neutered?: No
#2015152N, "Atari", Rat, Black, Hooded, Standard Ears/Standard Coat, Female, DOB: 09/22/2015, Spayed/Neutered?: No
#2015175N, "Cassio", Rat, Pink-Eyed-White, Standard Ears/Standard Coat, Female, DOB: 09/22/2015, Spayed/Neutered?: No
#2015165N, "Coleco", Rat, Beige, Hooded, Standard Ears/Standard Coat, Female, DOB: 09/22/2015, Spayed/Neutered?: No
#2015178N, "Nintendo", Rat, Black, Berkshire, Standard Ears/Standard Coat, Female, DOB: 09/22/2015, Spayed/Neutered?: No
Vectrex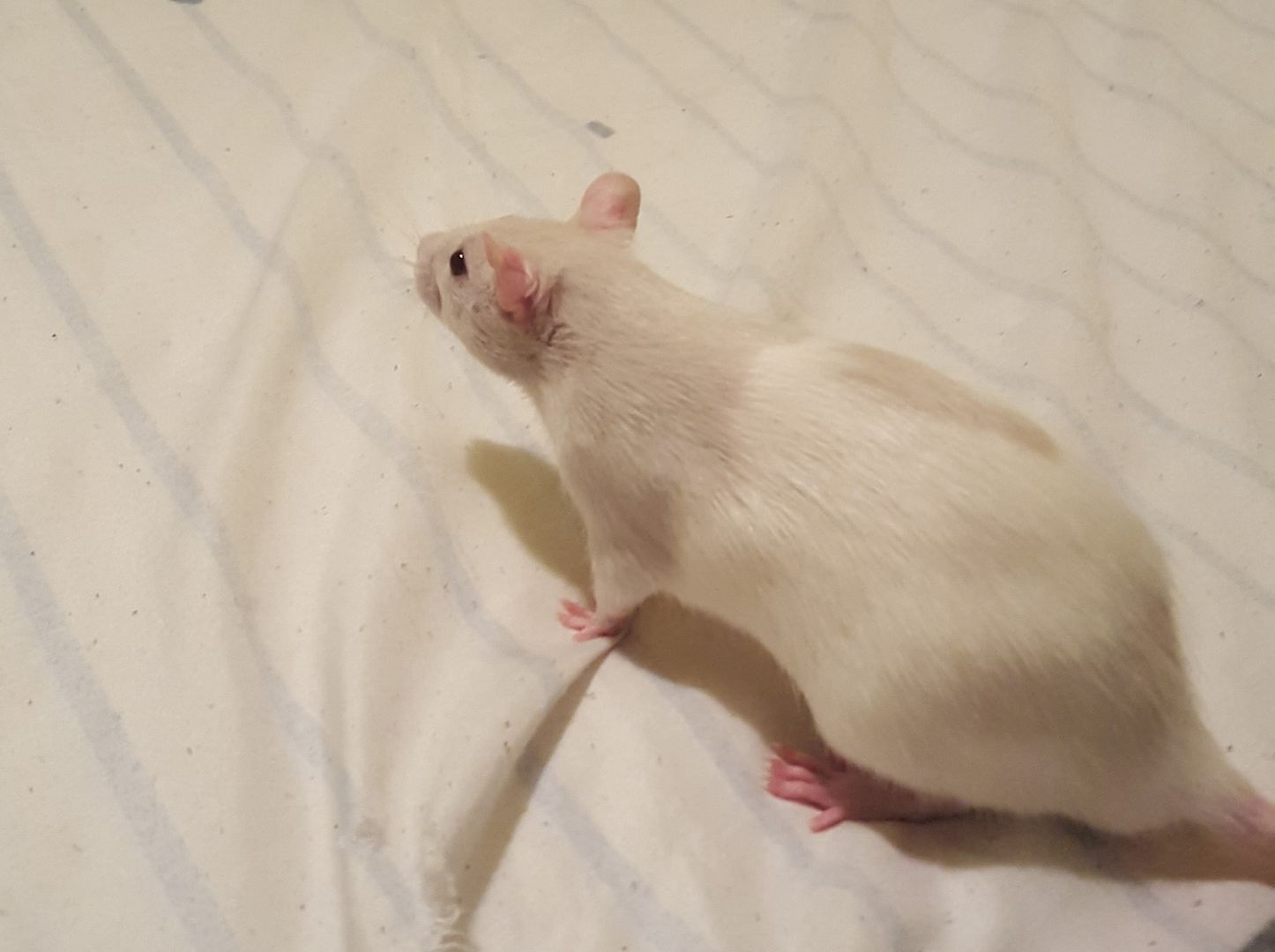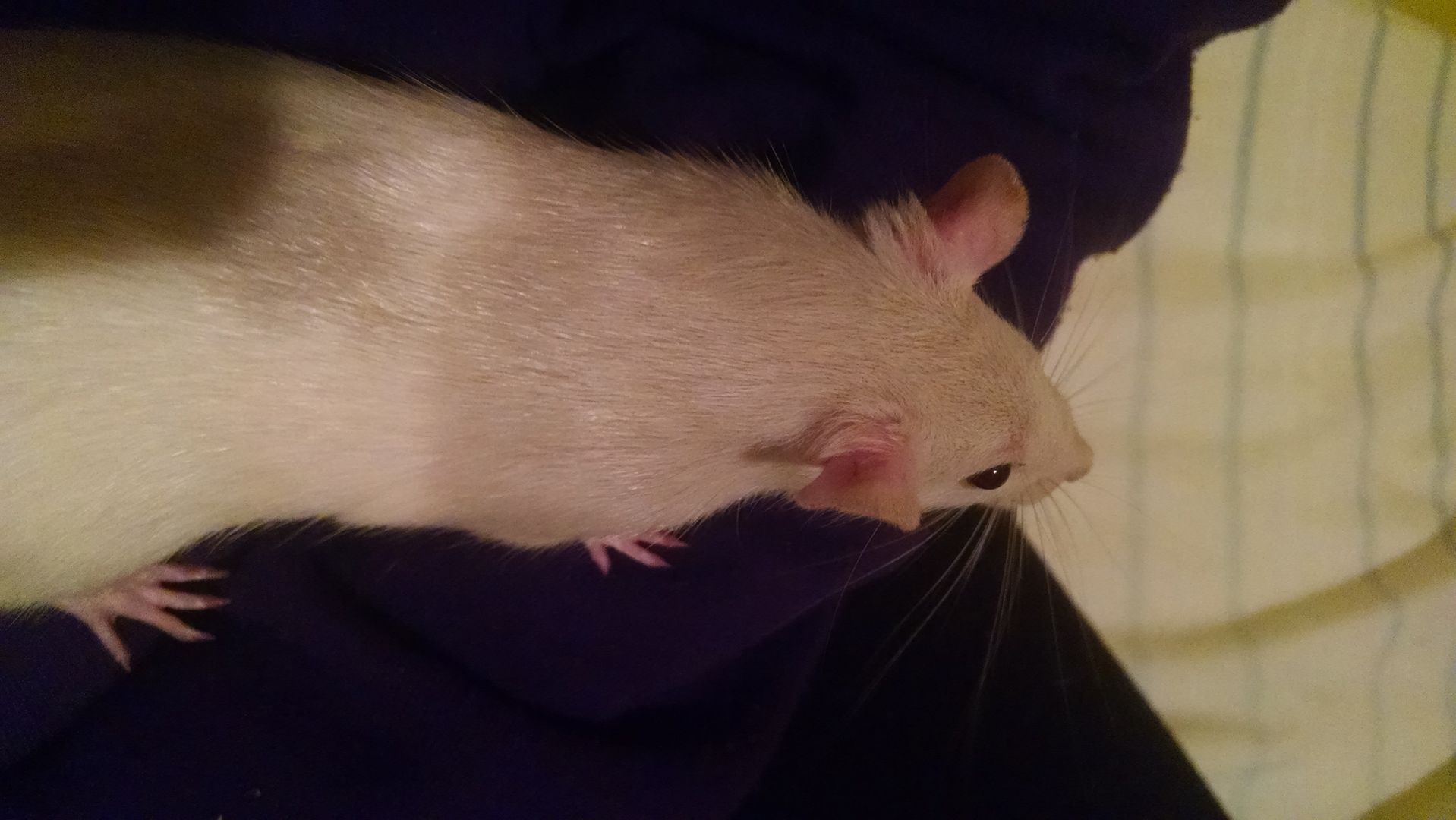 Turbo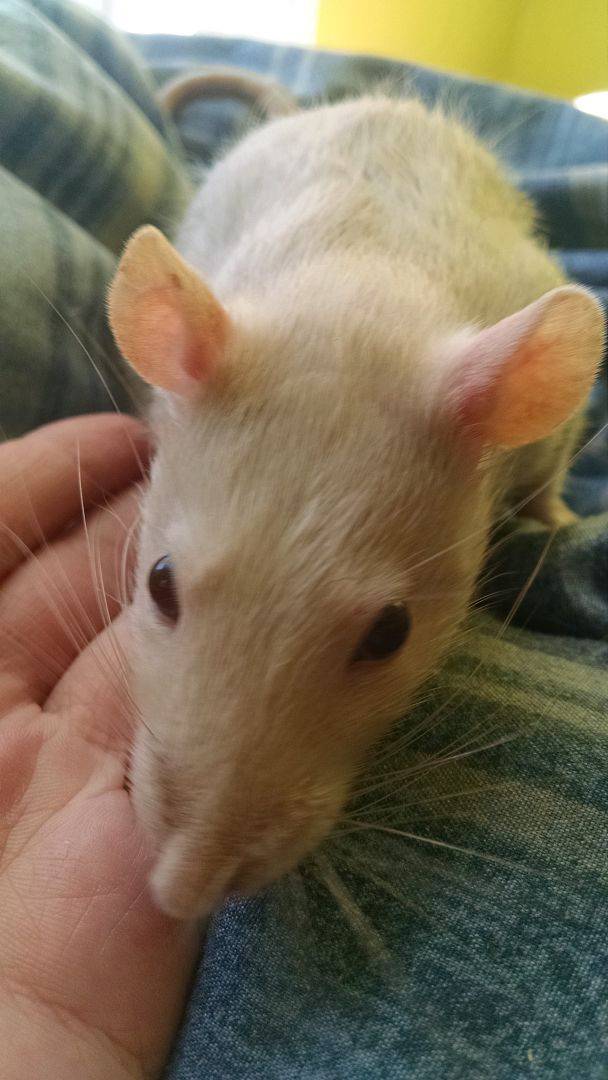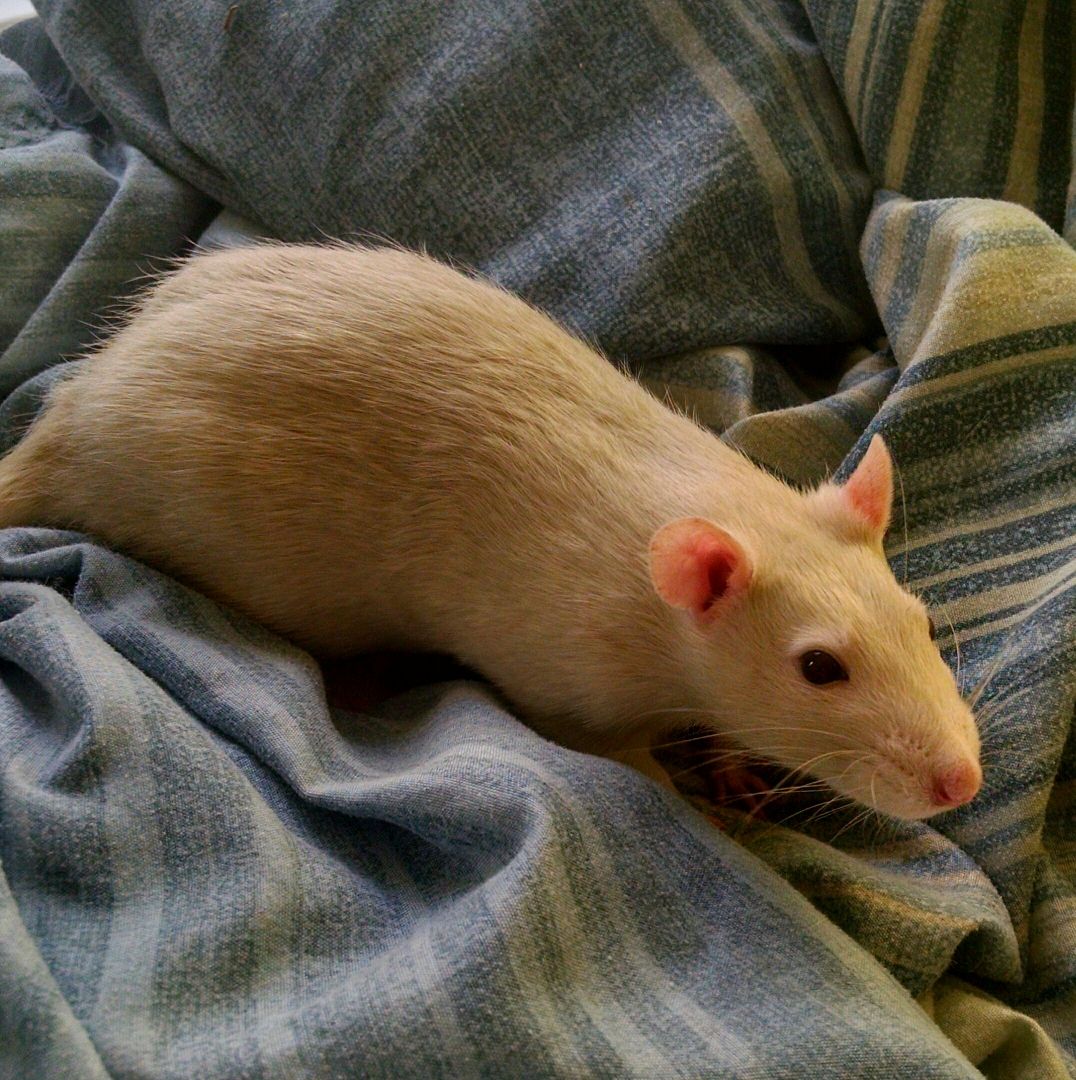 Arcadia
Neo Geo