Mama Fruity Pebbles and her litter came to us on 6/12/23 due to a change in their owner's housing situation..
Fostered by Julie in Feeding Hills, MA.
UPDATE 8/5/23:
"Fruity Pebbles has not made much progress yet. I feel in a house where she is given more attention she will adapt better.  She gets along with her daughter as well as the Gemstone Girls so I feel she will adapt well to living with other rats. She loves treats and always comes right over to get them. She prefers not to be picked up.
Frosted Flakes is very out going and friendly. She is always looking to come out and play with people or explore with other rats. She is an active girl and is always climbing around the cage. She doesn't sit still with people as much as she used to because she is just too busy! She gets a long well with other rats and does like to play fight at times."
UPDATE 6/28/23:
"Females:
Mom – Fruity Pebbles (light brown capped): She can be very skittish hoping to get to know her more once the babies are weaned.
Cookie Crisp (a little color on one side of her face over her eye like a chocolate chip in ice cream.): She doesn't let the boys push her around and is always instigating play fights with her siblings. She loves to come out and explore.
Cinnamon Toast Crunch (red eyes, honey colored cap): If you want someone to rest with you she is your best bet. First she may want to run and explore. She may be growing out of resting on people like she was doing the first 2 weeks because she can be very hyper now when she is out for play time!
Frosted Flakes: (PEW) Frosted Flakes is always curious and wants to explore the areas.
Honey Bunches of Oats (capped with a spot on her back)
Males:
Trix (markings on both sides of his face): He is the fastest of the bunch. The first to open his eyes and the first to run around. He is an active boy! Always on the go!
Apple Jacks (marks like freckles on his face): He is very similar to Trix but is always one step behind him!
Cheerios (capped): He is currently the most calm of the boys but will still engage in a tussle and is always up for adventure."
ADOPTED:
#2023414N, "Cookie Crisp", Rat, Black and White, Masked, Standard Ears/Standard Coat, Female, DOB: 05/30/2023, Spayed/Neutered?: No
#2023415N, "Cinnamon Toast Crunch", Rat, Tan, Capped, Standard Ears/Standard Coat, Female, DOB: 05/30/2023, Spayed/Neutered?: No
#2023417N, "Honey Bunches of Oats", Rat, Black and White, Capped, Standard Ears/Standard Coat, Female, DOB: 05/30/2023, Spayed/Neutered?: No
#2023418N, "Trix", Rat, Black and White, Masked, Standard Ears/Standard Coat, Male, DOB: 05/30/2023, Spayed/Neutered?: No
#2023420N, "Cheerios", Rat, Black and White, Capped, Standard Ears/Standard Coat, Male, DOB: 05/30/2023, Spayed/Neutered?: No
#2023419N, "Apple Jacks", Rat, Grey and White, Masked, Standard Ears/Standard Coat, Male, DOB: 05/30/2023, Spayed/Neutered?: No
#2023413N, "Fruity Pebbles", Rat, Grey and White, Capped, Standard Ears/Standard Coat, Female, DOB: 12/12/2022, Spayed/Neutered?: No (mom)
#2023416N, "Frosted Flakes", Rat, Pink-Eyed-White, , Standard Ears/Standard Coat, Female, DOB: 05/30/2023, Spayed/Neutered?: No
Females:
Fruity Pebbles (mom)

Cookie Crisp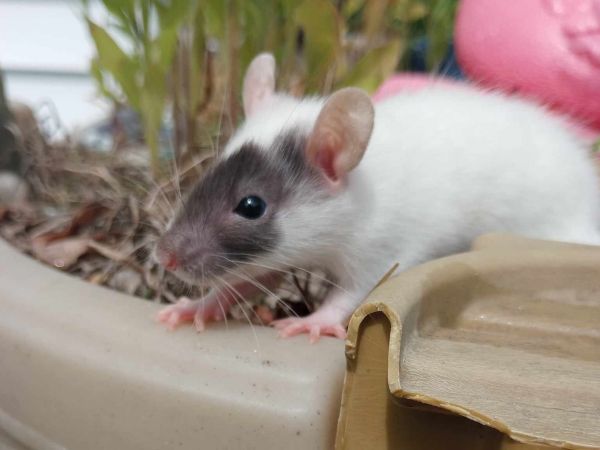 Cinnamon Toast Crunch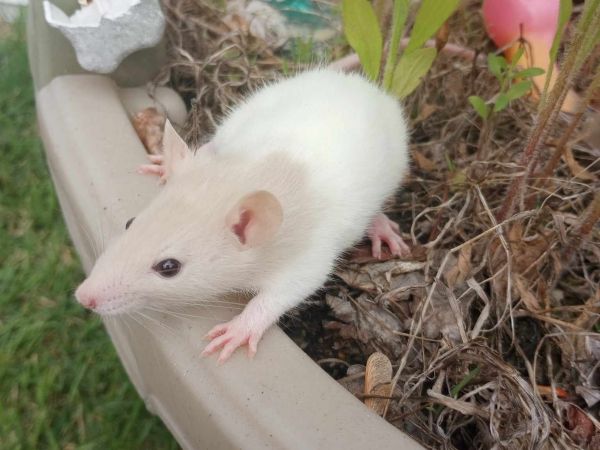 Frosted Flakes

Honey Bunches of Oats

Males:
Trix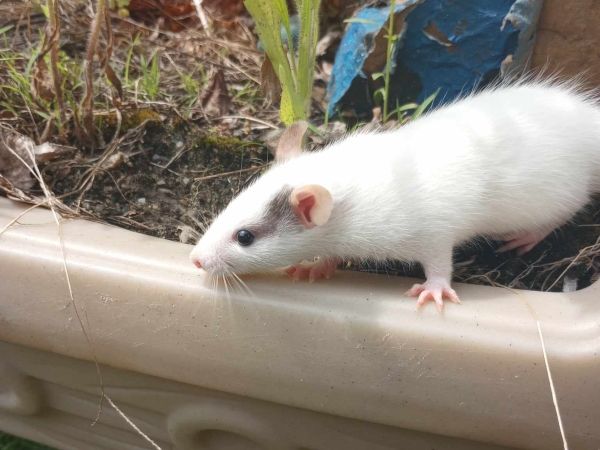 Apple Jacks

Cheerios