These girls came to us on 7/13/19 because their owner had too many rats!
Fostered by Clinton in Attleboro, MA.
UPDATE 7/31/19:
"Lizzie and Jane are very active and sociable. The minute the cage door is open, they will be climbing up the outside of the cage to visit the rats in the upper unit. They are easy to catch and fine with being picked up, but they will quickly let you know that they have a busy schedule of exploration to get to. 😉 They would be great in a home that can offer them a big cage and a lot of free range time, and they would probably learn tricks very quickly.
Kitty, Mary, and Charlotte are more middle-of-the-road in terms of personality and activity levels– they love coming to the front of the cage for treats, rearranging the cage, and chewing up boxes. They are pretty good being picked up, too.
Lydia is very active, and bold with the other rats. With people she will come right up to take treats, but she's still a little skittish of being held. She's improved a lot over the past weeks with some focused effort on giving her amazing treats after being briefly picked up. (Broccoli-and-quinoa baby food– mmm!)
Kitty and Lydia are besties and like to hang together. Jane, Lizzie, and Mary seem to be friends with everyone equally. Charlotte is often off on her own.
All the girls are very sweet, and have that cute habit of holding your fingers with their paws as they take treats. They are all pretty good about using their litter boxes, too!"
UPDATE 8/10/19:
"Lizzie and Mary are the sweetest girls. They look like twins, but fortunately they're easy to tell apart because Lizzie has a notch in one ear.
Recently Lizzie has learned about shoulder rides! Mary still feels more comfortable being held rather than riding on her own. They both love to explore outside the cage, run on their wheel, and snuggle together in their space pod. They're very fun to watch, and would be great for a first-time rat owner who would enjoy providing them with lots of cage toys."
ADOPTED:
#2019346N, "Jane", Rat, Agouti, Berkshire w/ blaze, Standard Ears/Standard Coat, Female, DOB: 01/13/2019, Spayed/Neutered?: No
#2019347N, "Kitty", Rat, Blue, Caped, Standard Ears/Standard Coat, Female, DOB: 01/13/2019, Spayed/Neutered?: No
#2019349N, "Lydia", Rat, Blue, Berkshire w/ blaze, Standard Ears/Standard Coat, Female, DOB: 01/13/2019, Spayed/Neutered?: No
#2019345N, "Lizzie", Rat, Agouti, Berkshire, Standard Ears/Standard Coat, Female, DOB: 01/13/2019, Spayed/Neutered?: Yes 9/11/19
#2019348N, "Mary", Rat, Agouti, Berkshire, Standard Ears/Standard Coat, Female, DOB: 01/13/2019, Spayed/Neutered?: Yes 9/11/19
#2019344N, "Charlotte", Rat, Blue, Berkshire, Standard Ears/Standard Coat, Female, DOB: 01/13/2019, Spayed/Neutered?: No
Charlotte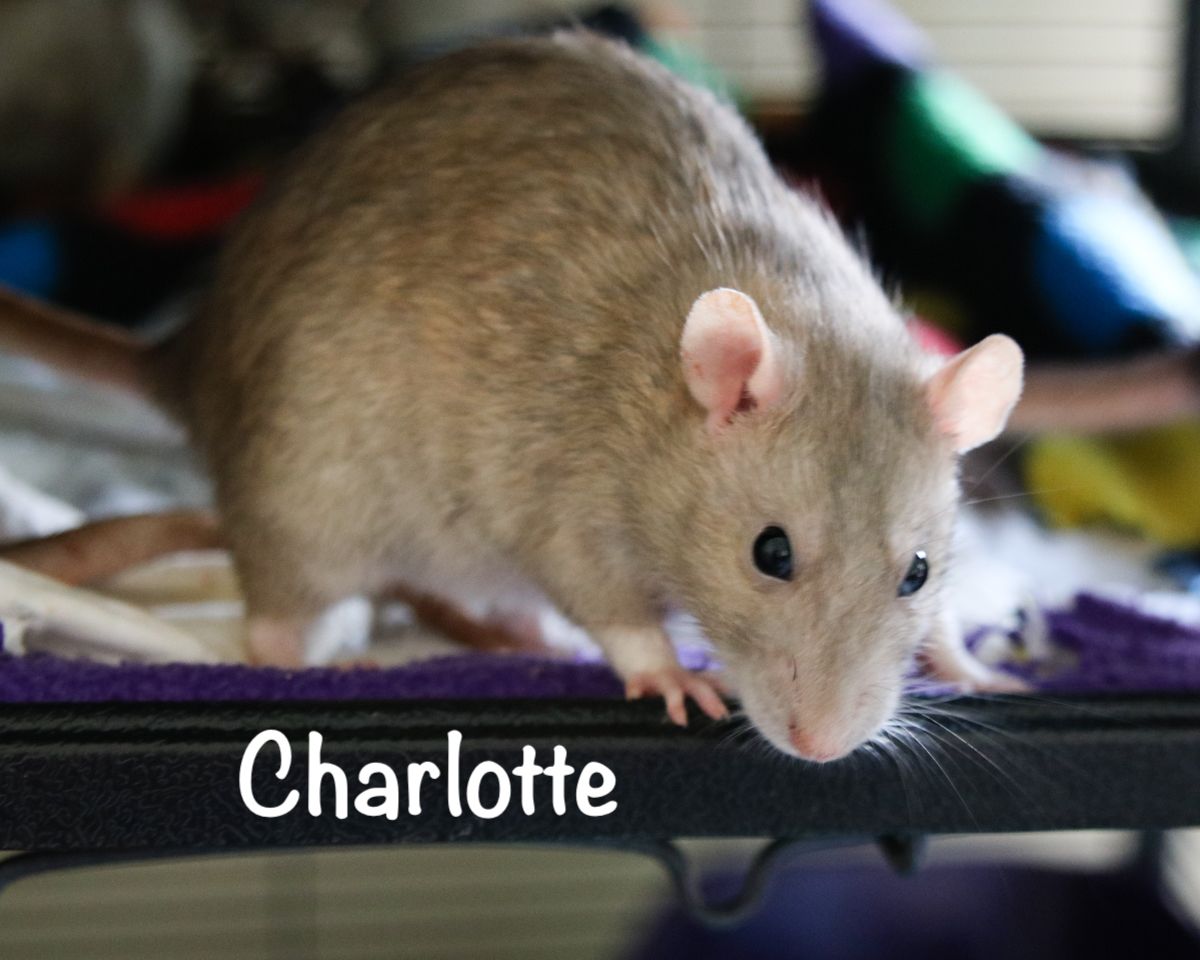 Lizzie

Jane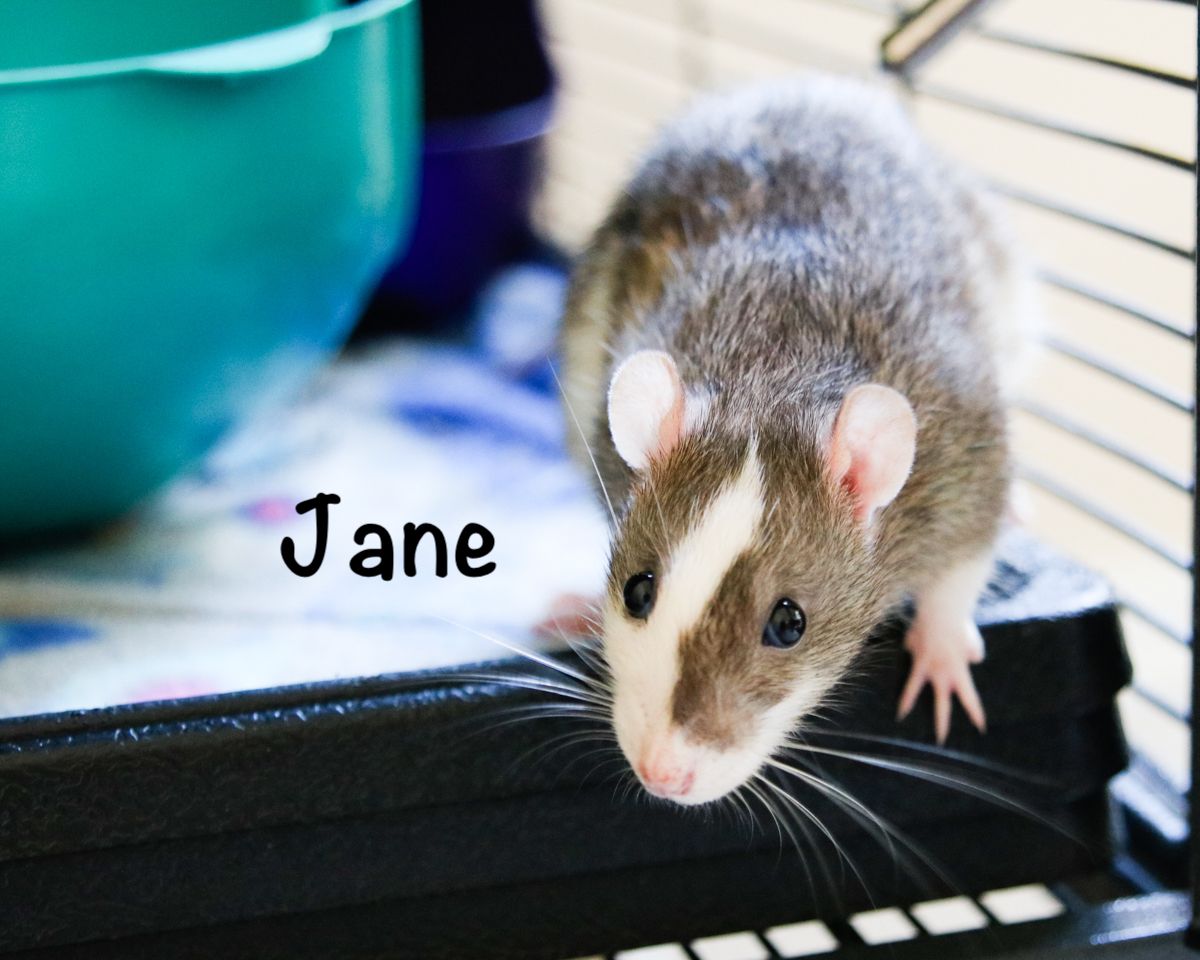 Kitty

Mary

Lydia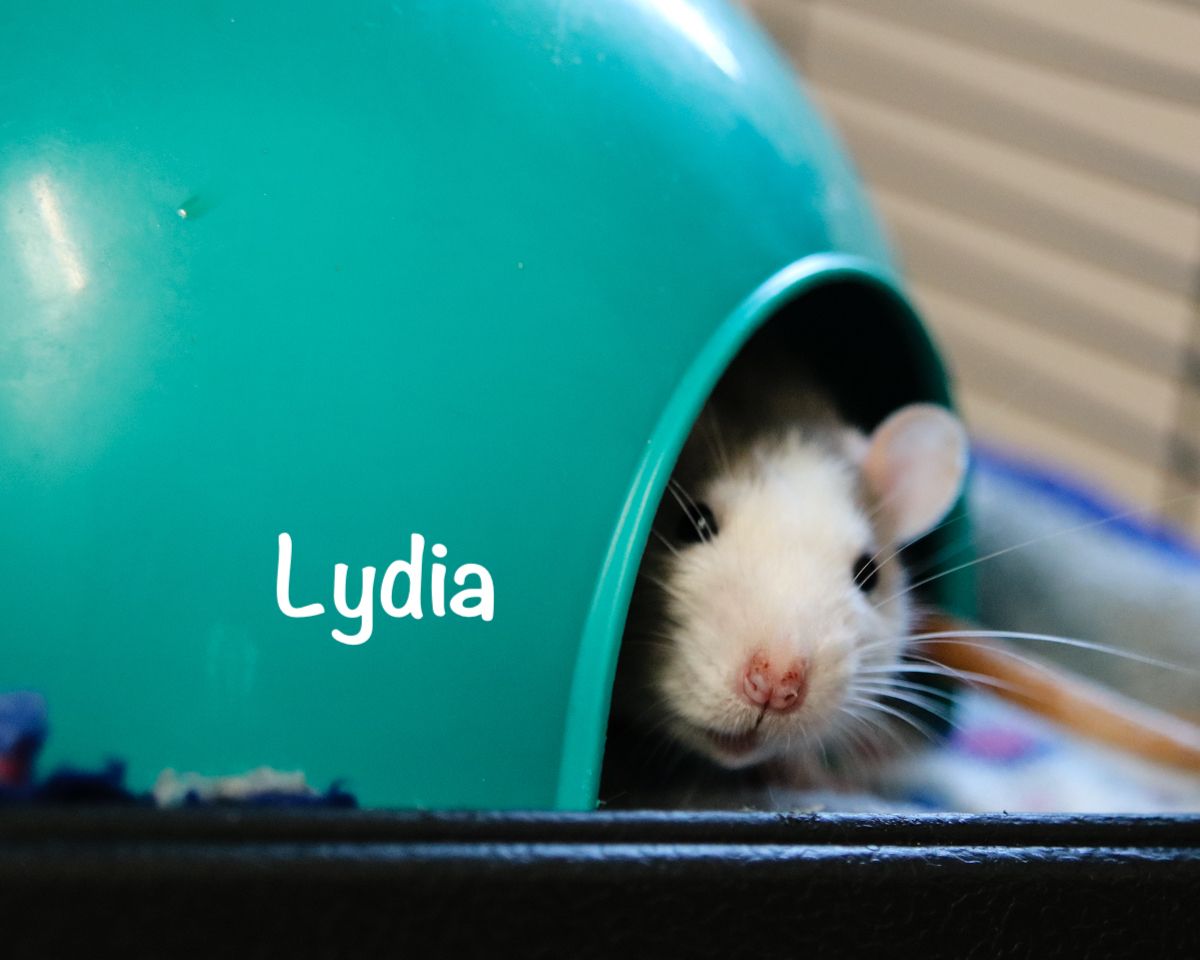 All together