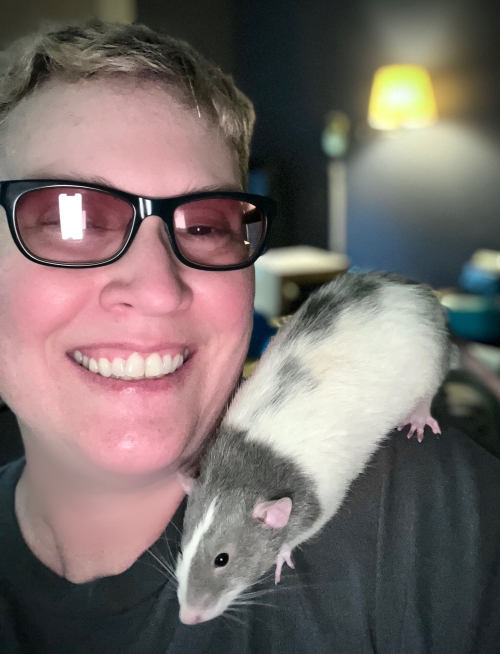 Sandy began her professional career and education in animal care, grooming, training and behavior in 1983. Her love of pet rats began while on staff at an animal shelter in 1997 when she volunteered as a foster home for many animals including rats.
Many years later her interest in rats was rekindled when she adopted Mama Mystic and her daughter Mohegan from Mainely Rat Rescue in 2020. In January of 2023 she began volunteering as a foster home for MRR, with a special interest in helping rats with behavior challenges.
She is now using her experience and education in animal welfare, training and behavior to benefit other rat caregivers. She teaches group online classes in basic care and training as well as group classes and private sessions in behavior challenges.
Sandy lives in Southern New Hampshire with her spouse, dogs, parrot and rats. She runs a small pet care and private training business out of her home. She enjoys nature hikes and sharing her love for animals with her family including her grandson. A bit of a behavior nerd, she still continues her journey of professional education in animal welfare and behavior. Because when we know better we do better.