These boys came to us on 1/20/18 from a crowded shelter.
Fostered by Michelle in Troy, NY.
UPDATE 2/6/18:
"They are all curious and friendly.
Westley and Inigo like to get inside your shirt and snuggle up in there.
Max is a little shoulder rat, runs up the arm and perches there.
Fezzik is a little more cautious and likes to say hello with little nibbles on your fingers.
Westley and Max seem to be the most confident out of the cage so far, but they are all starting to enjoy running around and exploring their surroundings."
ADOPTED:
#2018079N, "Westley", Rat, Pink-Eyed-White, , Standard Ears/Standard Coat, Male, DOB: 10/20/2017, Spayed/Neutered?: No
#20180781N, "Fezzik", Rat, Pink-Eyed-White, , Standard Ears/Standard Coat, Male, DOB: 10/20/2017, Spayed/Neutered?: No
#2018080N, "Inigo", Rat, Pink-Eyed-White, , Standard Ears/Standard Coat, Male, DOB: 10/20/2017, Spayed/Neutered?: No
#2018082N, "Miracle Max", Rat, Black, Hooded, Standard Ears/Standard Coat, Male, DOB: 10/20/2017, Spayed/Neutered?: No
Westley & Inigo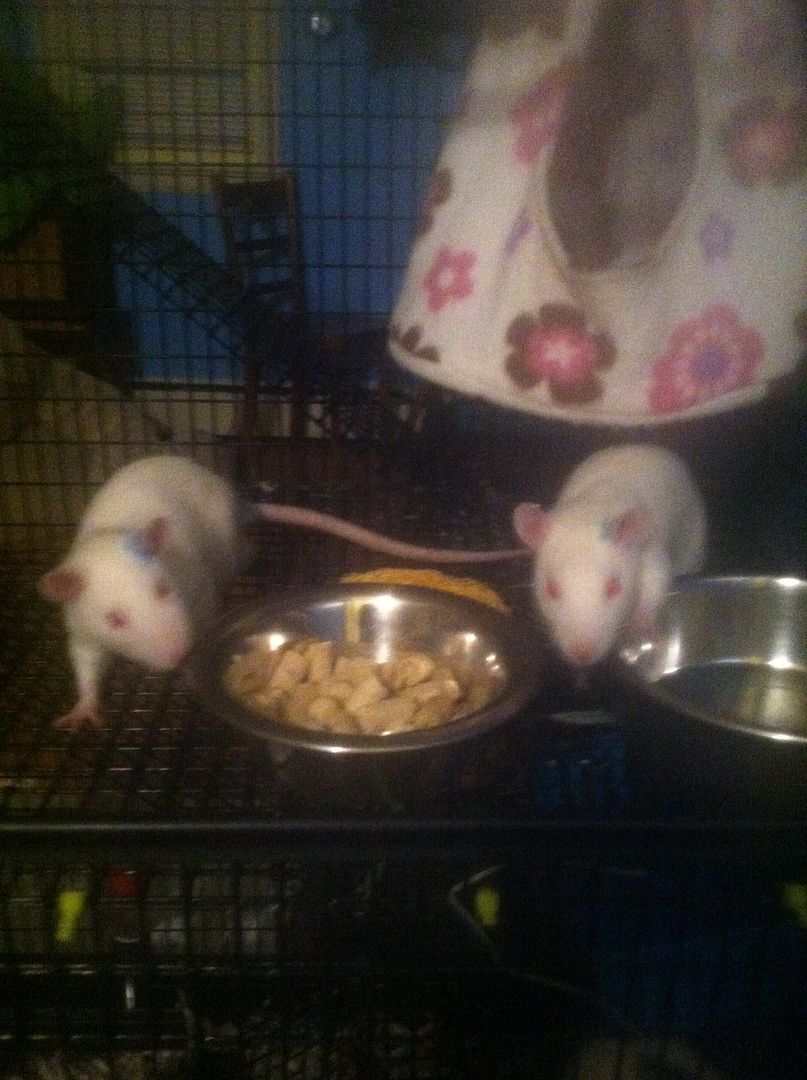 Fezzik

Miracle Max