In October we were contacted by a Plainfield, NJ shelter that took in 43 rats from a home that was going to use them as snake food. We had to wait a bit for some of our foster homes to be freed up, and transportation to be arranged, but now these lovely girls are in three of our Maine homes getting lots of love and attention! They have excellent, outdoing dispositions and now are getting much needed handling. Can you say sweet? Thank you to all who helped them on their journey!
They came into custody on 11/28/2015.
UPDATE 4/5/16 on Alyssa's Girls:
"Teaneck doesn't really handle rowdy rats well and she cannot be split from Liz. They would make a family very happy and would be great ambassadors to their species, especially Liz. Both are docile enough for well mannered children to interact with."
UPDATE 3/22/16 on Alyssa's Girls:
"Liz is as adventurous as ever, occasionally coming back to me for some dried strawberries. She met everyone without major incident. She's loving, friendly, and all around adventurous.
Teaneck is a timid, sweet little girl though. Her personality improves when Liz is around.
From my observations, there is no Liz without Teaneck, and there is no Teaneck without Liz."
UPDATE 3/19/16 on Alyssa's Girls:
"Elizabeth/Liz is solid as a rock, and as soon as she realized that the carrier was open, jumped out and started exploring. My mom started vacuuming in the other room mid-session, and it took her about three seconds to get over it. She also started pushing the big boys around when they got a little boisterous.
Teaneck/Teenie is a sweetheart and one of the smallest adult rats I've ever seen. My boys dwarf her, but she seems to like my biggest boys."
UPDATE 3/3/16 on Colleen's Girls, plus Rizzo!  "The Jersey girls and Rizzo are doing great! They've mostly come out of their shells and the girls are all about giving kisses 🙂 "
UPDATE 2/7/16 on Colleens Girls: The Jersey girls have made great progress and have become friendly, gentle, and outgoing girls. they really enjoy the company of rats and would make great princesses for a gentle boy. All have been spayed and have healed 100%
Elizabeth has an exuberant personality and is always looking for attention. She loves to be with humans and is very gentle.
Teaneck is curious, an explorer at heart. She is outgoing and enjoys cage free time to explore.
Carteret has the cutest smushed nose! She is a bit reserved so it takes her a minute to warm up but once she does, she is a lot of fun.
Palisades is the most reserved of the bunch. She often the last to come out for a yoggie treat. Palisades really enjoys the company of other rats to help her feel safe.
UPDATE 12/13/15, on Colleen's girls:  "The girls are doing terrific… they're learning a lot and have progressed very nicely in learning how to trust humans. Three are still a bit skittish, but we work on it every day and they are getting more and more acclimated to my persistence 🙂
Elizabeth is the oddball of the bunch, she has virtually no fear and is the leader of the cage. She's been a strong rock for the remaining three and I'm glad to have her help!  Elizabeth is very gentle, outgoing, confident, and sweet. She seeks out attention and enjoys being with humans. She doesn't quite understand shoulders or sitting still when she is with you, but she loves it none the less. Elizabeth is always at the cage door hoping for attention or a treat. She is an all around great rat, perfect for anyone!
Palisades is a quiet, demure girl with a sweet and gentle personality. She is apprehensive with hands, but is making great progress with lots of love, quiet cuddles, and positive reinforcement. Palisades is curious and will blossom into a real sweetheart. She benefits from having rat friends around and is especially fond of her cage mate Carteret.
Carteret is also a quiet and demure girl with a sweet personality. She is timid with hands, but settles quickly once she feels secure on your hands. She is curious and enjoys exploring during cage free time, though she never strays too far. Carteret is very fond of her cage mate Palisades.
Teaneck is a very curious, friendly girl who is quickly overcoming her fear of human hands. She is still a bit timid but is often waiting at the cage door for a scritch or yogie treat. With a little more encouragement Teaneck will become an all around great rat! She is very amiable and gets along with all rats too."
UPDATE 2/26/16 pm Willow's girls: "Lodi and Hoboken are ready to go to a forever home. They are not the most outgoing of rats, but they do get excited and are responsive when I come home and whenever I come near the cage. They are easy to handle, pick up, and like their snuggles, treats, and supervised roaming time.
Lodi is an explorer and very active rattie. Her favorite thing is the wheel. When everyone else is rat-piling together on another level, Lodi is running in the wheel. All. The. Time. She is an externally driven rat.
Hoboken is like a nervous teddy bear. She is soft, unbearably adorable, and loves to be cuddled, snuggled, and carried around. However, she gets a little nervous when hands are in the cage, but doesn't hide or runaway. She just shivers a little. She loves hoodie time as much as Lodi loves the wheel.
Both are easy to pick up and handle. I can pick them up one handed now without a lot of fuss, but cupping my hands around them is the most stress-free way to get them out of the cage. They are jittery if a cat is around, though.
For a first time rat adopter, I think they are okay, but will require some patience for them to warm up. Once they do, though, they are irresistibly wonderful ratties."
UPDATE 12/31/15, on Willow's girls: "The girls are doing better and better.
I have found with all three Jersey girls the easiest and most stress/struggle free way of picking them up is by cupping both hands around them and lifting them out of the cage. There is never any protest about this once I have my hands around them.
Parsippany is still opinionated about being picked up. If I try to pick her up with one hand, she'll have none of it and will keep moving out of the way. Not hiding or running, but simply trying to dodge me. But if I have my hand and arm in the cage for treats or to play/wrestle with the other rats, she is all for climbing over me and investigating things. I find it is easier to take her out if I cup two hands around her from the sides, then she's fine. No more squirming or struggling. She loves hoodie time and one-on-one attention. With the other rats there are still squabbles sometimes, but nothing serious. Parsippany is very self-minded rat, either when it comes to being picked up or being nosed around by her fellow ratties.
Lodi is still a little bit uncertain of hands, cats, and sudden noises once in awhile. Otherwise there is no trace of hesitance or reluctance whatsoever. She is now one of the rats who is always at the front of the cage, crowding in with everybody else for attention, treats, etc.
Hoboken has made HUGE progress. While still a rat that hangs back, she rarely hides and spends far less time in huts and hammocks now. Often she is out and about playing with the other rats and absolutely loves running in the wheel. Sometimes she will try to back away when being picked up, but doesn't struggle. Hoboken is still a bit unsure about hands, as she very gingerly takes treats and patiently waits for the rest of the rats to disperse from my hand before she finally steps near to investigate. When out of the cage she settles in quickly, spends less time on shoulders and more time in the hoodie, however is still very curious about everything."
UPDATE 1/24/16, on Becky's girls:  "When Hackensack and Kearny first came to be fostered with us, if you even looked at them they ran in fear. However, after some time they came to the front of the cage for treats and let me pet them for a few seconds on occasion. During playtime they liked to play with their sisters and snuggle together. I can pick them up and kiss them now, however, they don't know what they think of that yet. They do come over and think about playing with me too but not at this time. They are sweet wonderful girls that just need someone to take the time to bring out their greatness. They would do best to go to a home together that understands scared ratties. They don't bite! I can take them out of houses and hammocks. They are going to make some lucky family special new best friends. I love them a lot. <3"
ADOPTED

#2015338N, "Carteret", Rat, Black, Berkshire, Standard Ears/Standard Coat, Female, DOB: 03/24/2015, Spayed/Neutered?: Yes 12/31/15
#2015346N, "Palisades", Rat, Mink, Irish, Standard Ears/Standard Coat, Female, DOB: 05/24/2015, Spayed/Neutered?: Yes 12/31/15
#2015340N, "Hoboken", Rat, Black, Irish, Standard Ears/Standard Coat, Female, DOB: 05/24/2015, Spayed/Neutered?: No
#2015343N, "Lodi", Rat, Black, Variberk w/headspot, Standard Ears/Standard Coat, Female, DOB: 03/24/2015, Spayed/Neutered?: No
#2015341N, "Hackensack", Rat, Black, Variberk, Standard Ears/Standard Coat, Female, DOB: 03/24/2015, Spayed/Neutered?: No
#2015342N, "Kearny", Rat, Black, Variberk, Standard Ears/Standard Coat, Female, DOB: 03/24/2015, Spayed/Neutered?: No
#2015336N, "Elizabeth", Rat, Black, Berkshire, Standard Ears/Standard Coat, Female, DOB: 03/24/2015, Spayed/Neutered?: Yes
#2015344N, "Teaneck", Rat, Blue, Irish, Standard Ears/Standard Coat, Female, DOB: 05/24/2015, Spayed/Neutered?: Yes
Parsippany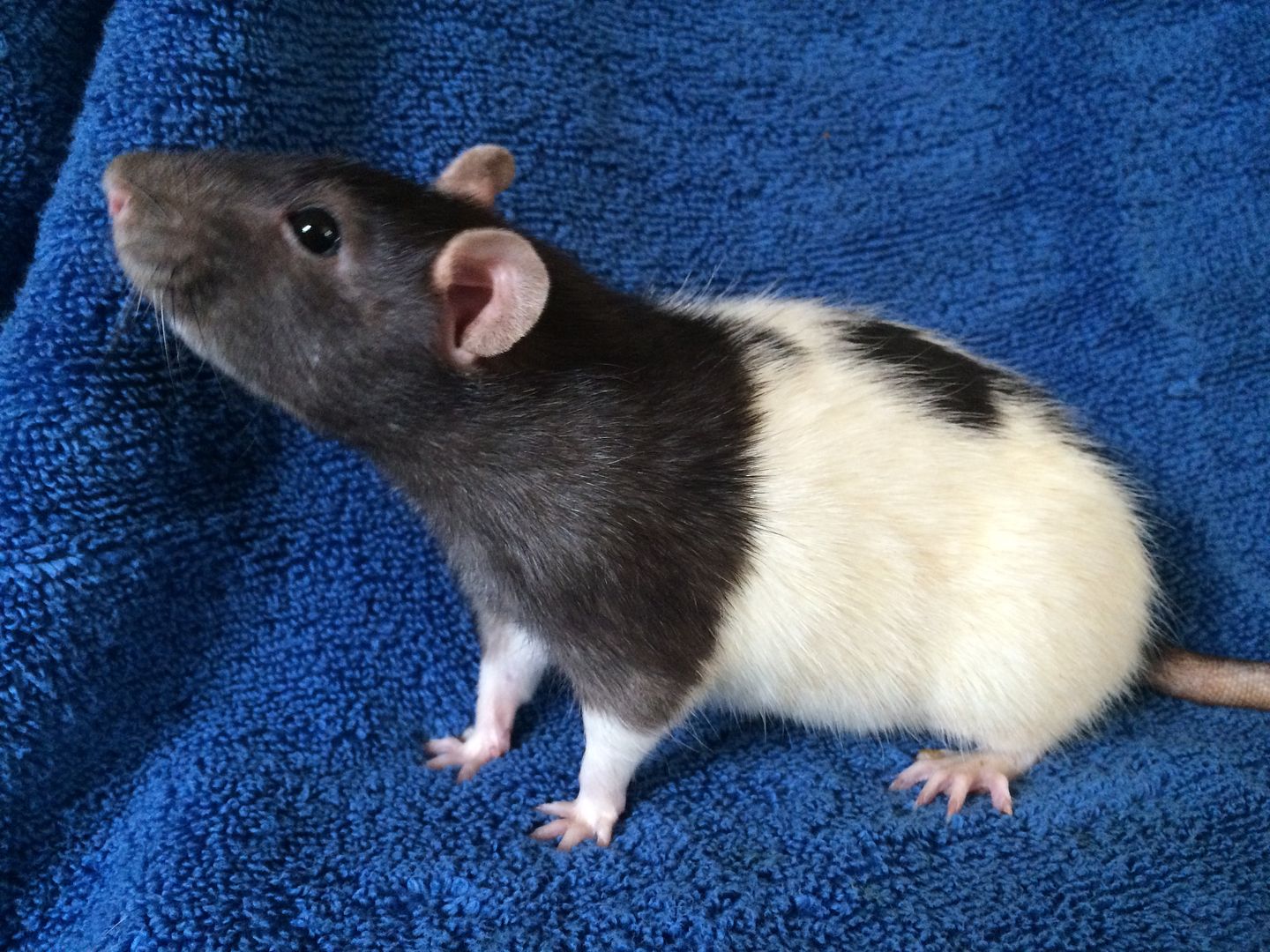 Hoboken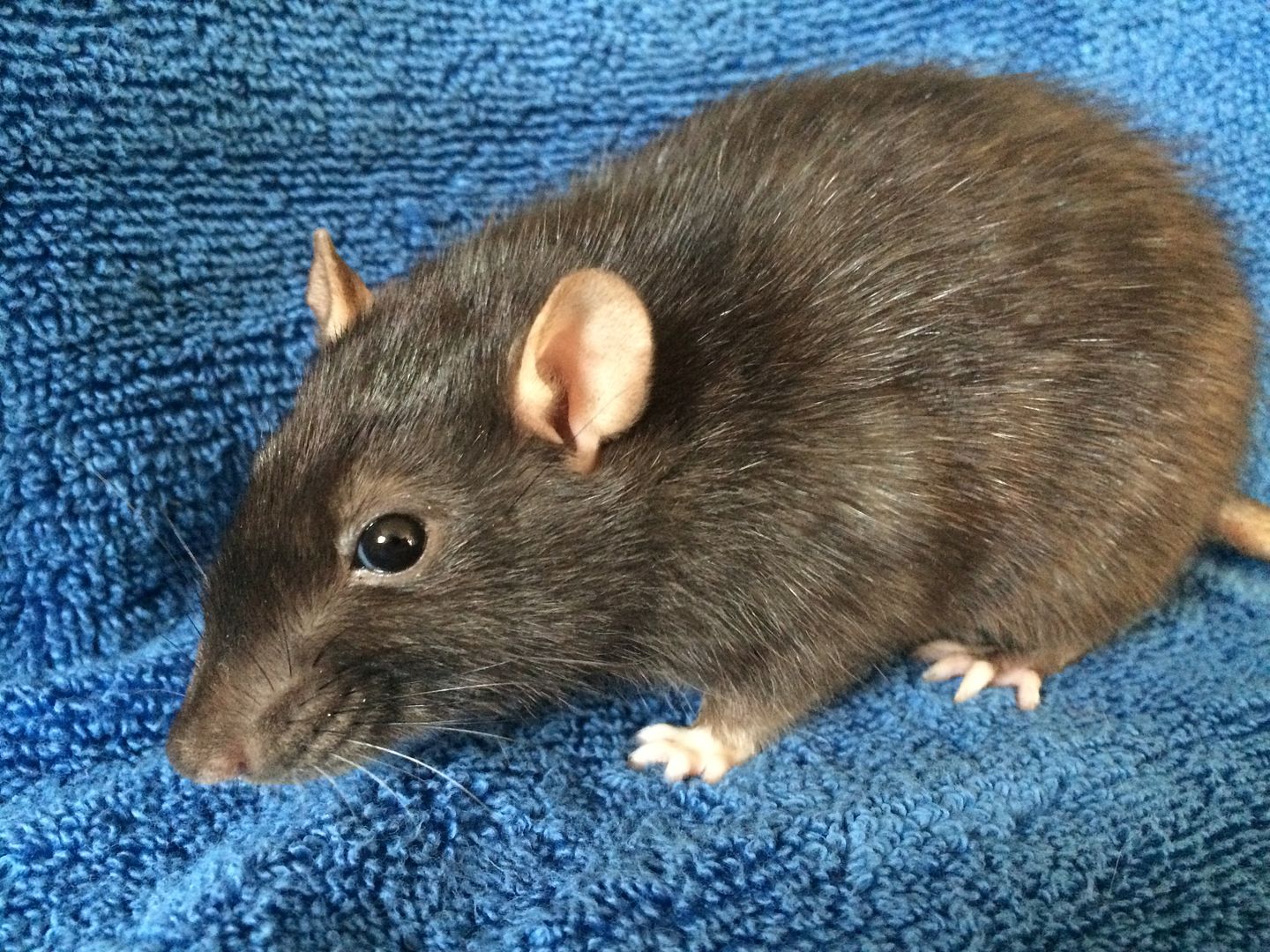 Lodi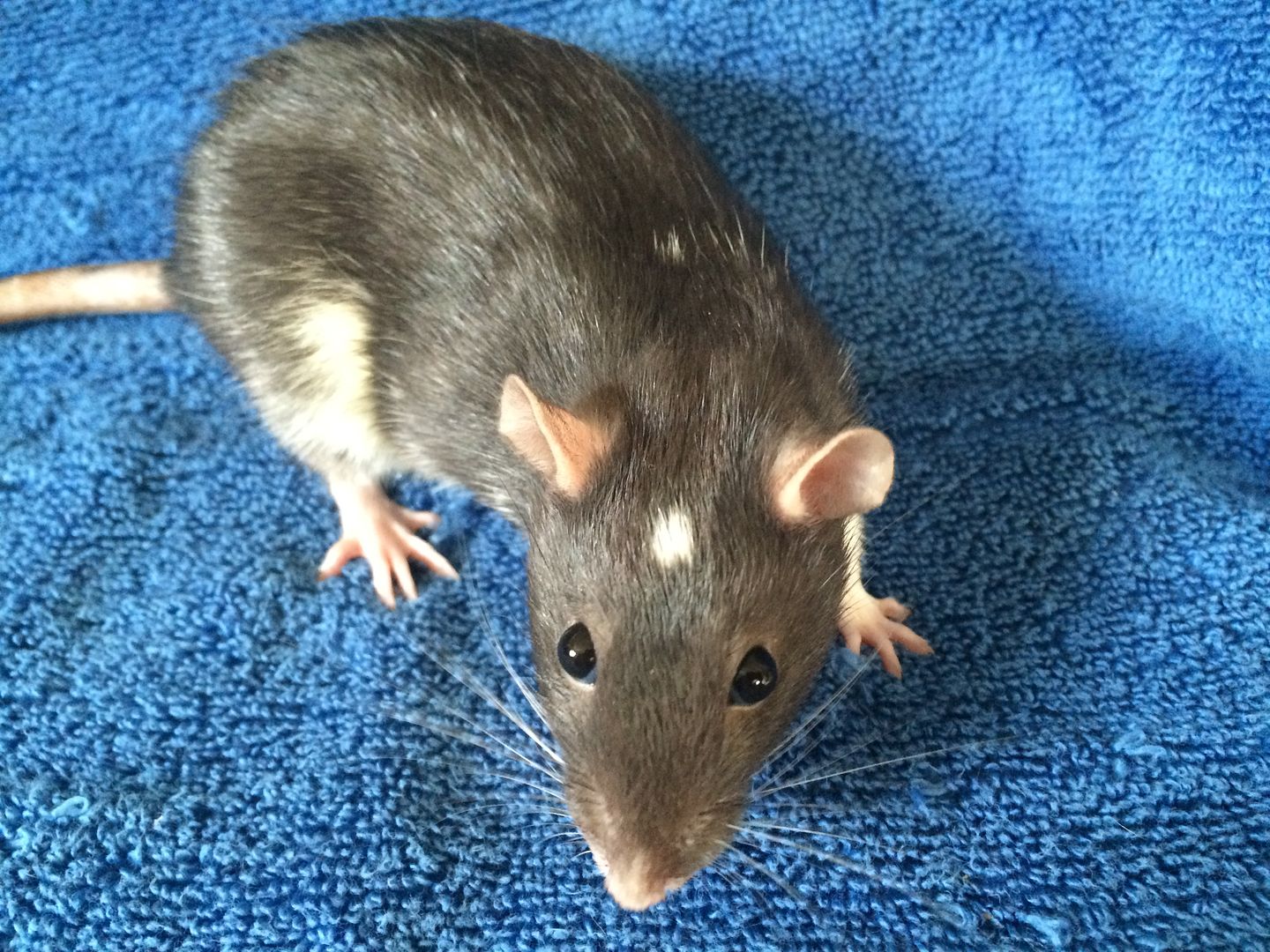 Elizabeth
Carteret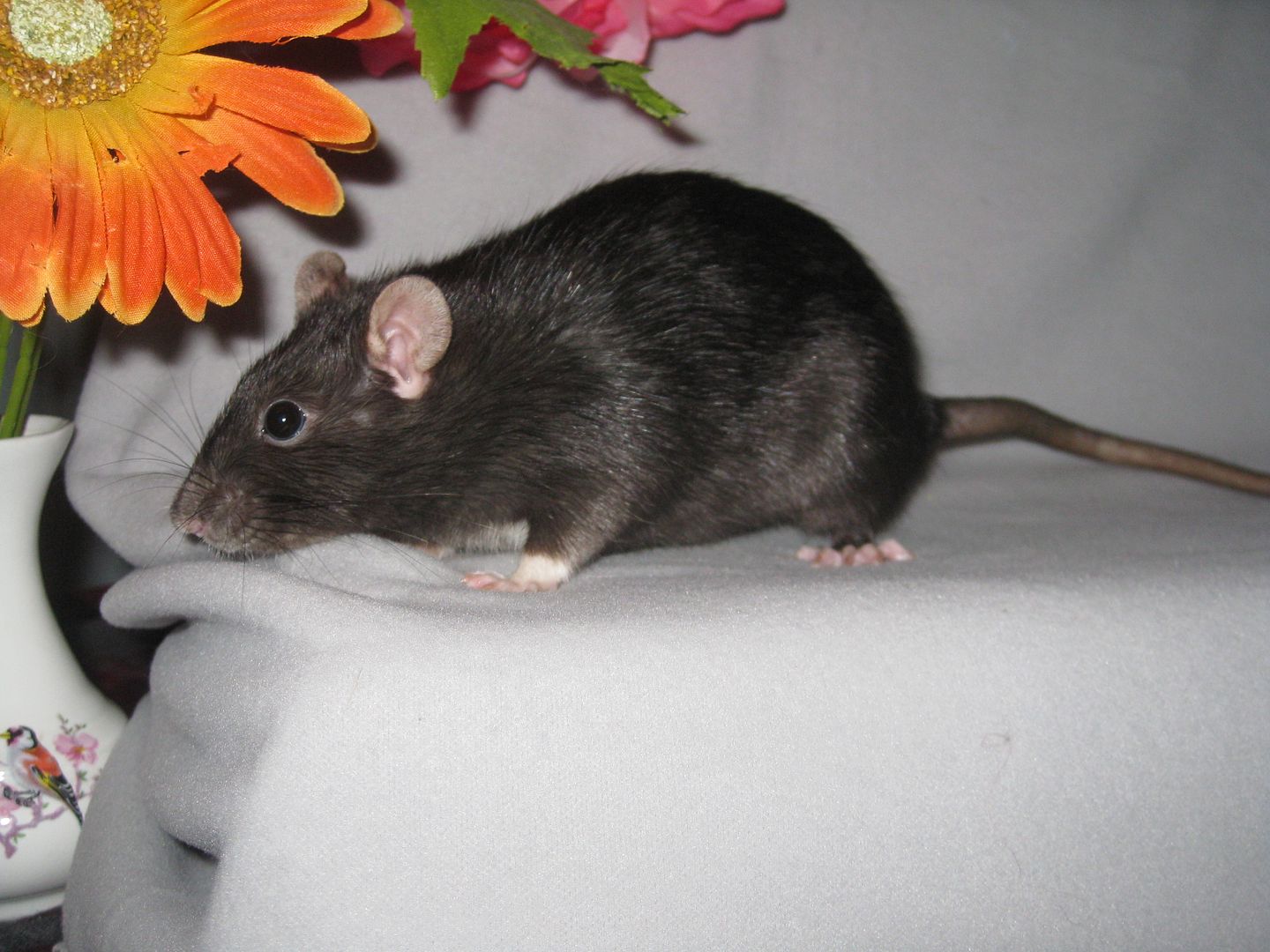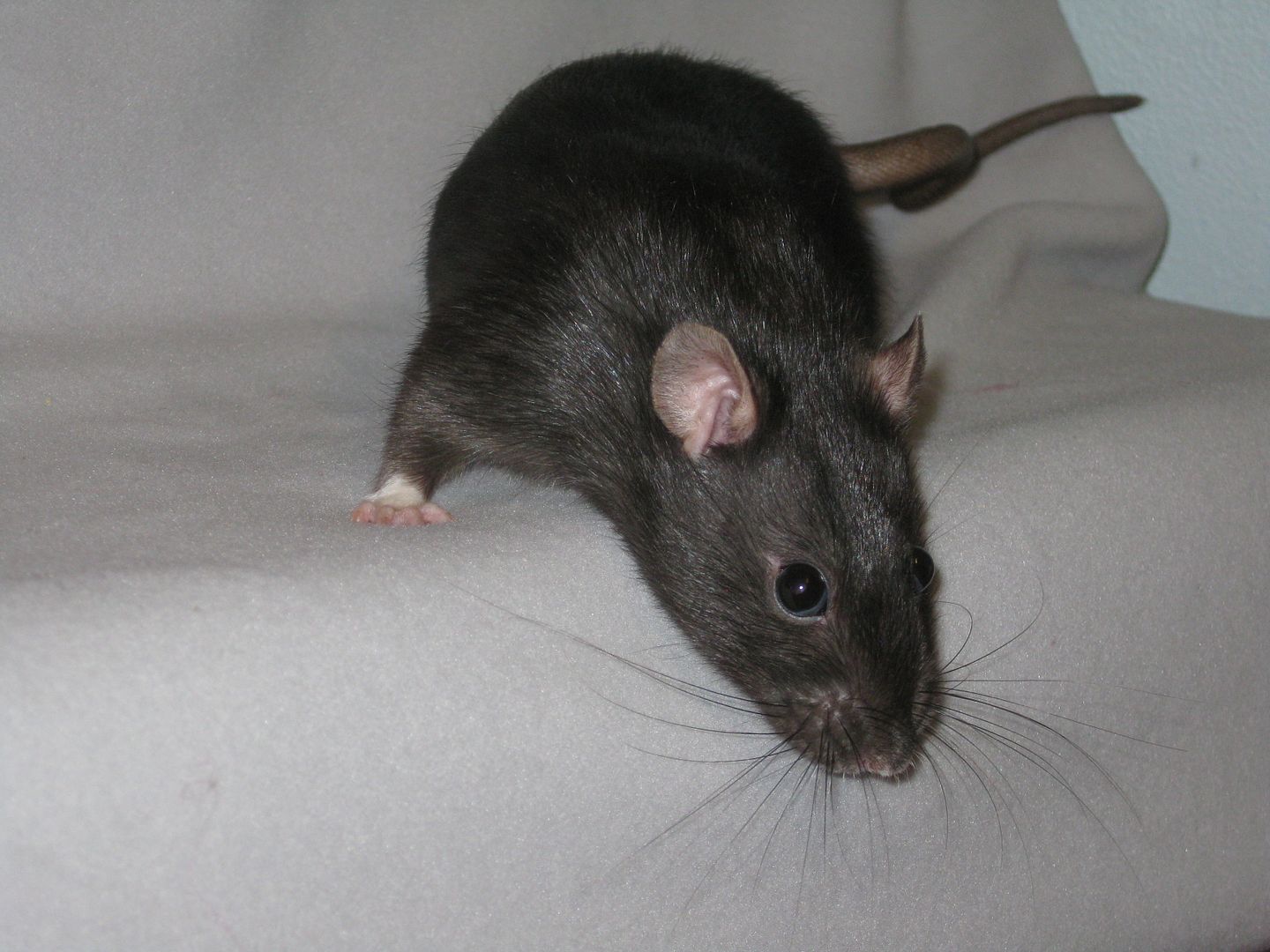 Teaneck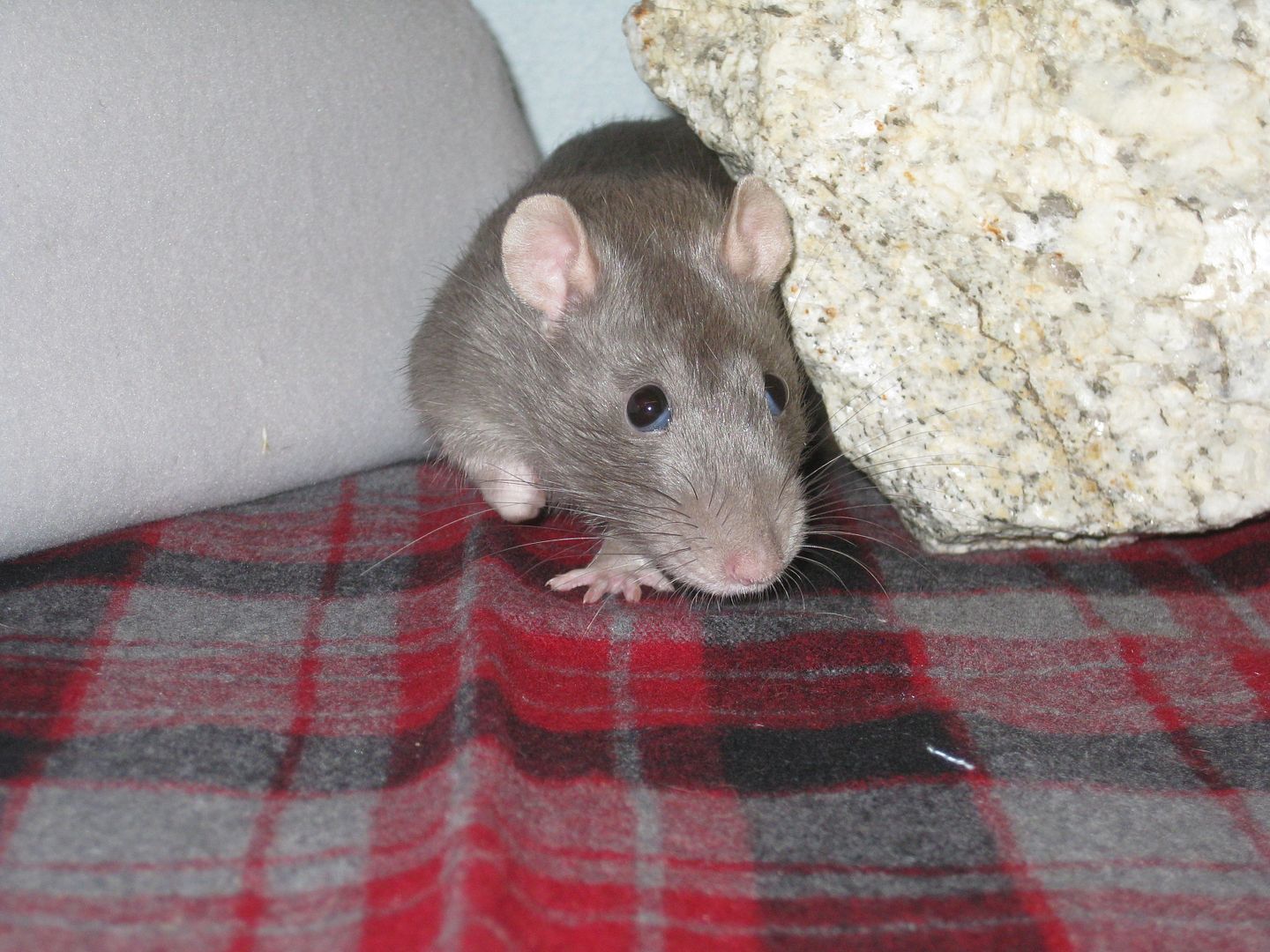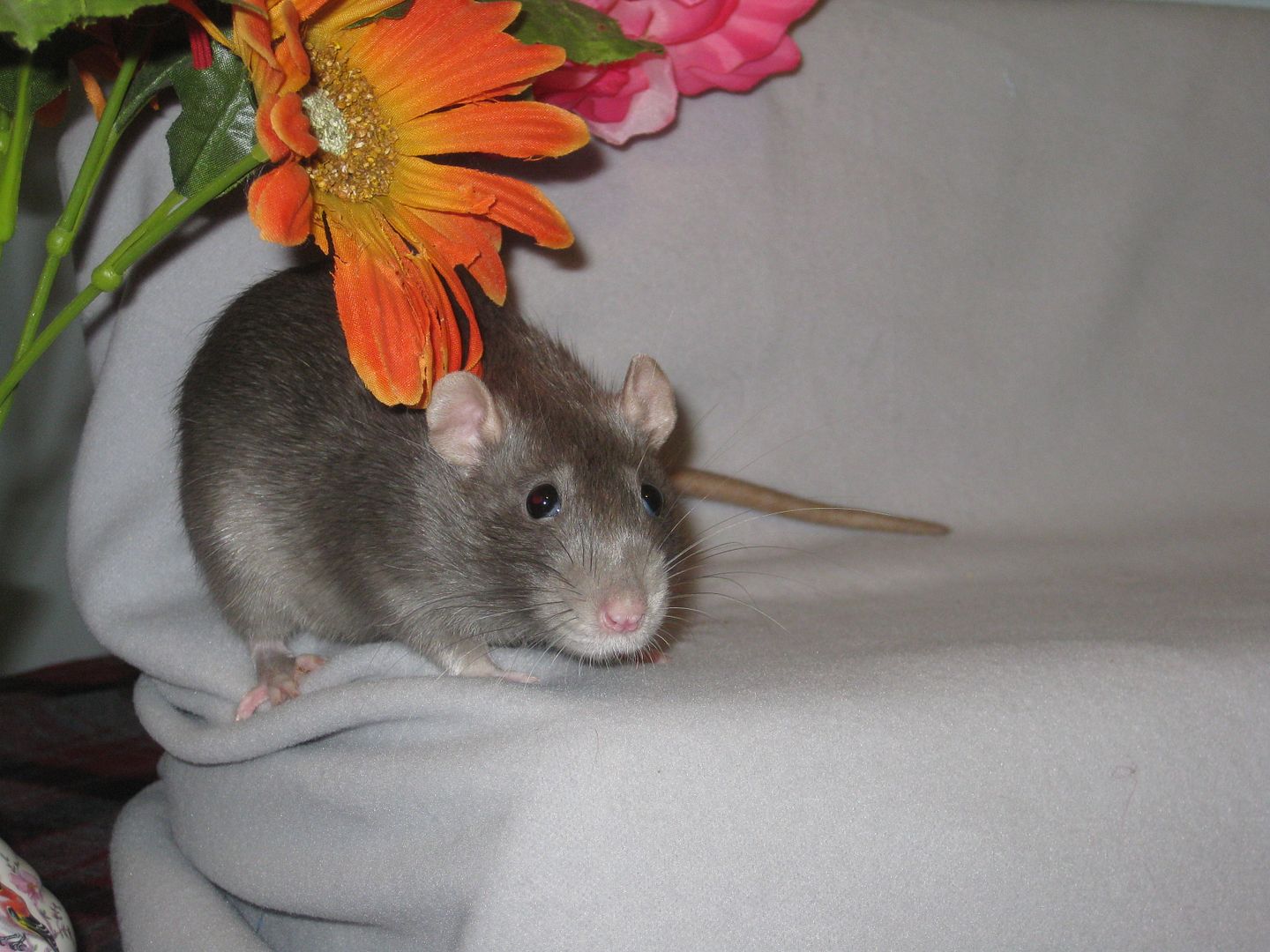 Palisades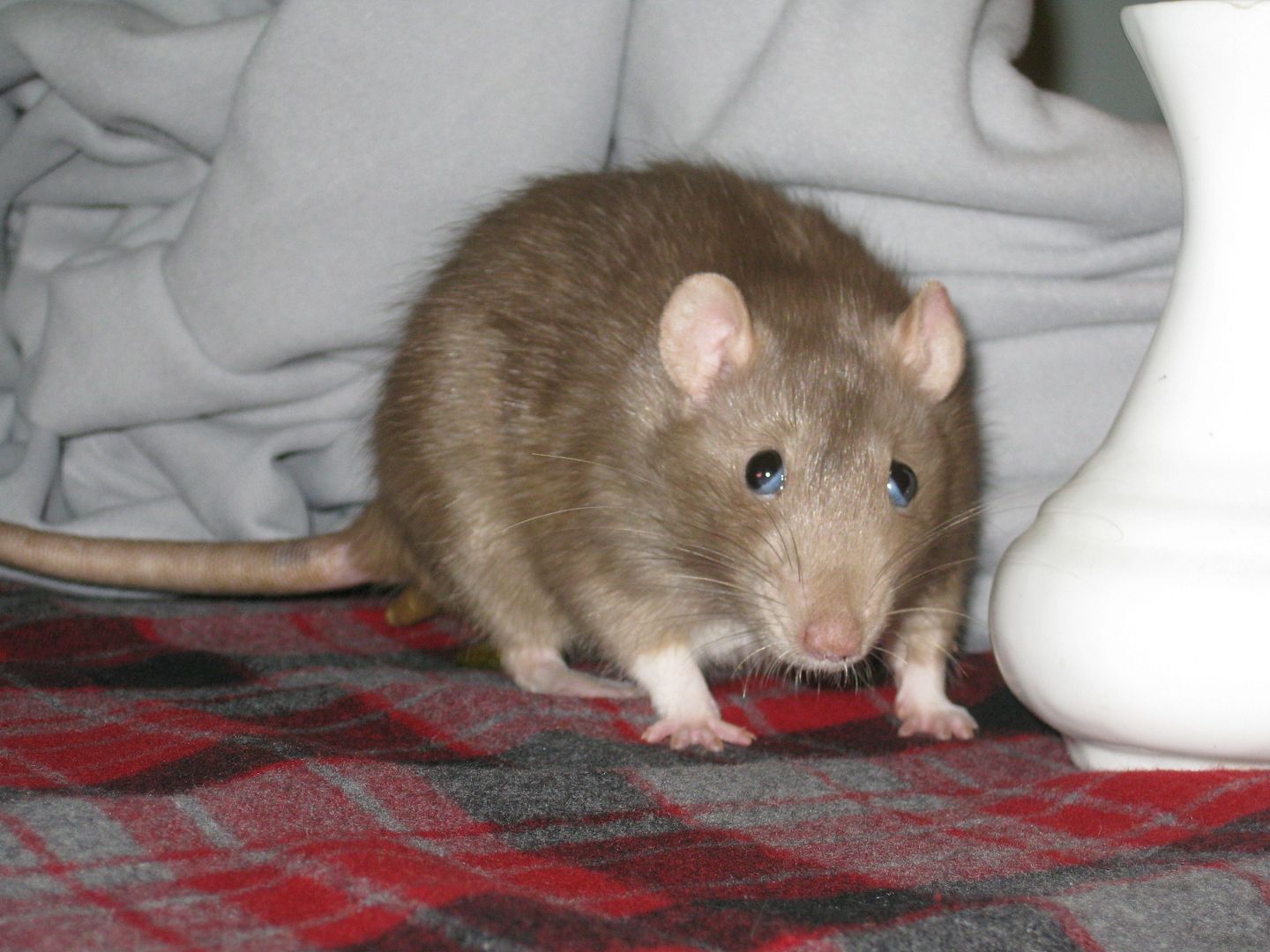 Hackensack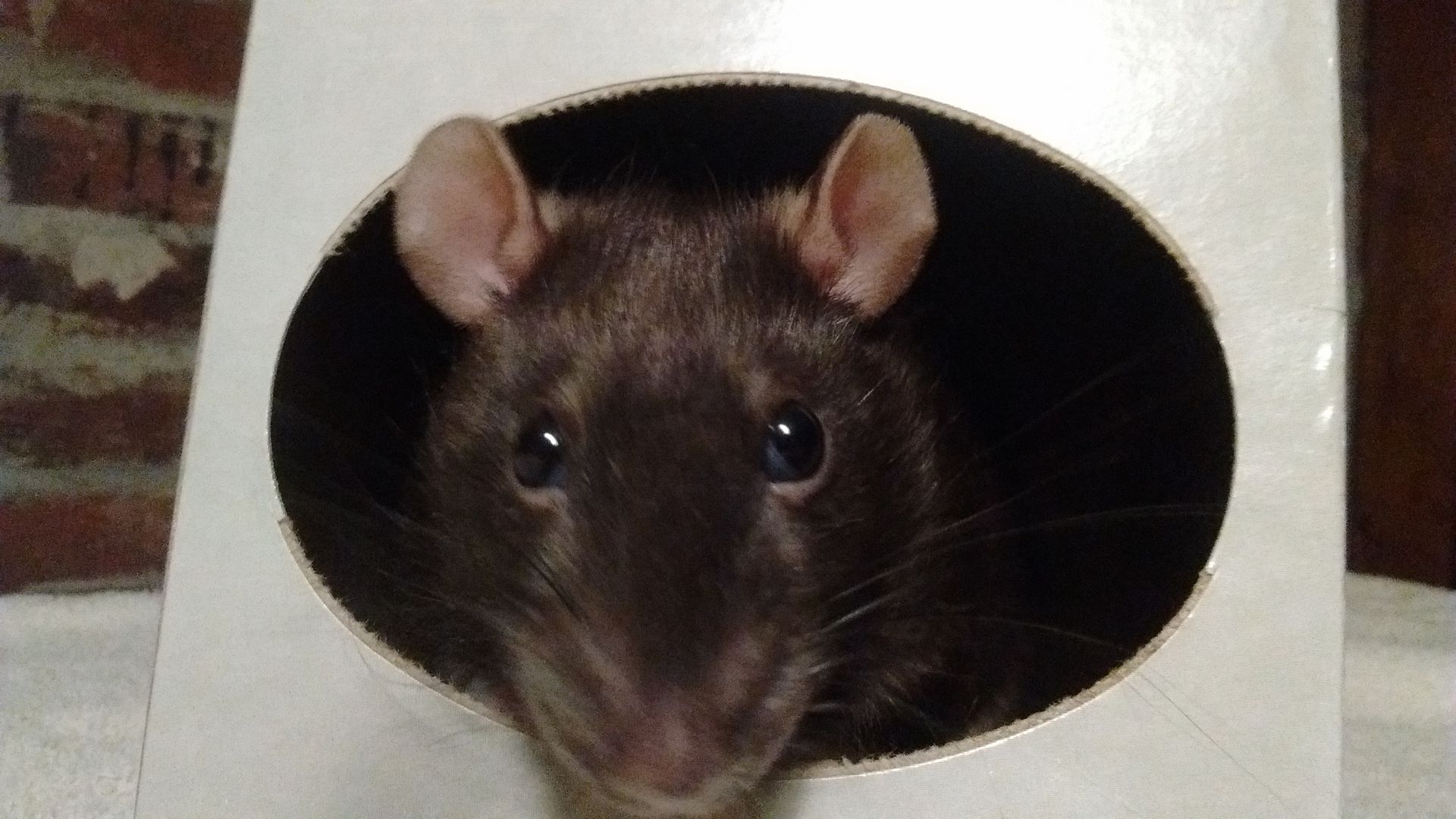 Kearney