These girls came to us on 5/31/19 when one of our volunteers saw them being dumped in the trash!
Fostered by Althea in Manchester, NH.
ADOPTED!
#2019271N, "Daisy Mae", Rat, Grey, Dumbo Ears/Standard Coat, Female, DOB: 11/01/2018, Spayed/Neutered?: No
#2019272N, "Baby", Rat, Black, Dumbo Ears/Standard Coat, Female, DOB: 11/01/2018, Spayed/Neutered?: No
UPDATE 6/13/19:
"Daisy Mae is a petite outgoing lady who is fascinated with fingers and faces. She lovingly grooms both, and then goes on to groom Baby. She greets me at the cage door and will sometimes climb up my arm to sit on my shoulder. While she likes to explore and run in the wheel in short bursts, (no manic all night running like some girls do!!) she also likes her downtime, just chilling and checking out the scenery.
Daisy faithfully uses the litter box and seems to like the "pee rock". She does chew fleece but so far hasn't chewed any holes in the hammocks. She takes treats gently on most occasions unless Baby is nearby- the competition can make her a bit grabby. They participated in a hilarious game of tug of war with a mini (unsalted) pretzel. In the end, the loser just ran and grabbed one of the winner's stashed treats when she wasn't looking. Both girls were happy with the outcome, ha!
Overall she's a very easy going girl, friendly and curious. Not as playful as many other girls I've had, but she's only been with me a few days, this may change as she gets more comfortable with her surroundings. Daisy's former foster reports that she's afraid of cats.
—
Baby is a sweet and friendly girl who often seems to be deep in thought. She's a serious lady. She can sometimes act a wee bit shy but warms up quickly. She may just need more time to adjust to all the changes she & her sister have recently gone thru. Baby is easy to handle but sometimes a little bit reluctant to be picked up. She doesn't squirm or anything but you can tell she's not quite sure of the whole process. As soon as she's picked up, she'll snuggle up against me, though. She's a pretty chill girl, mostly likes to play stash and dash with treats (taking an offered treat and running off to stash it somewhere, then running back for more).
Baby enjoys making nests out of ripped up paper strips (as well as ripping up the paper herself), foraging for hidden treats and hanging out with her sister.
Like her sister, Baby uses the litter box faithfully, does enjoy chewing up fleece scraps but so far, hasn't deconstructed any hammocks, and is afraid of cats."
Daisy Mae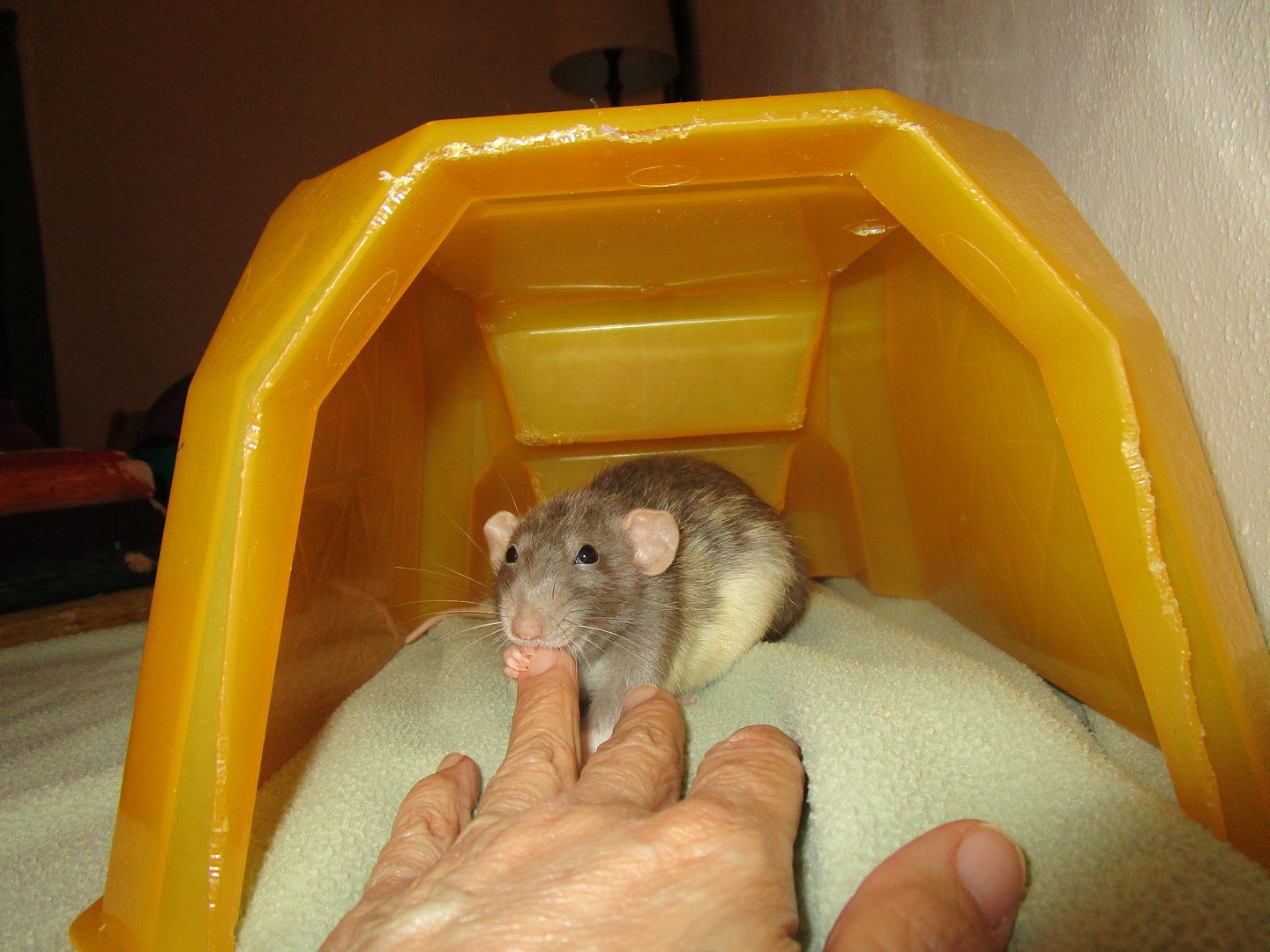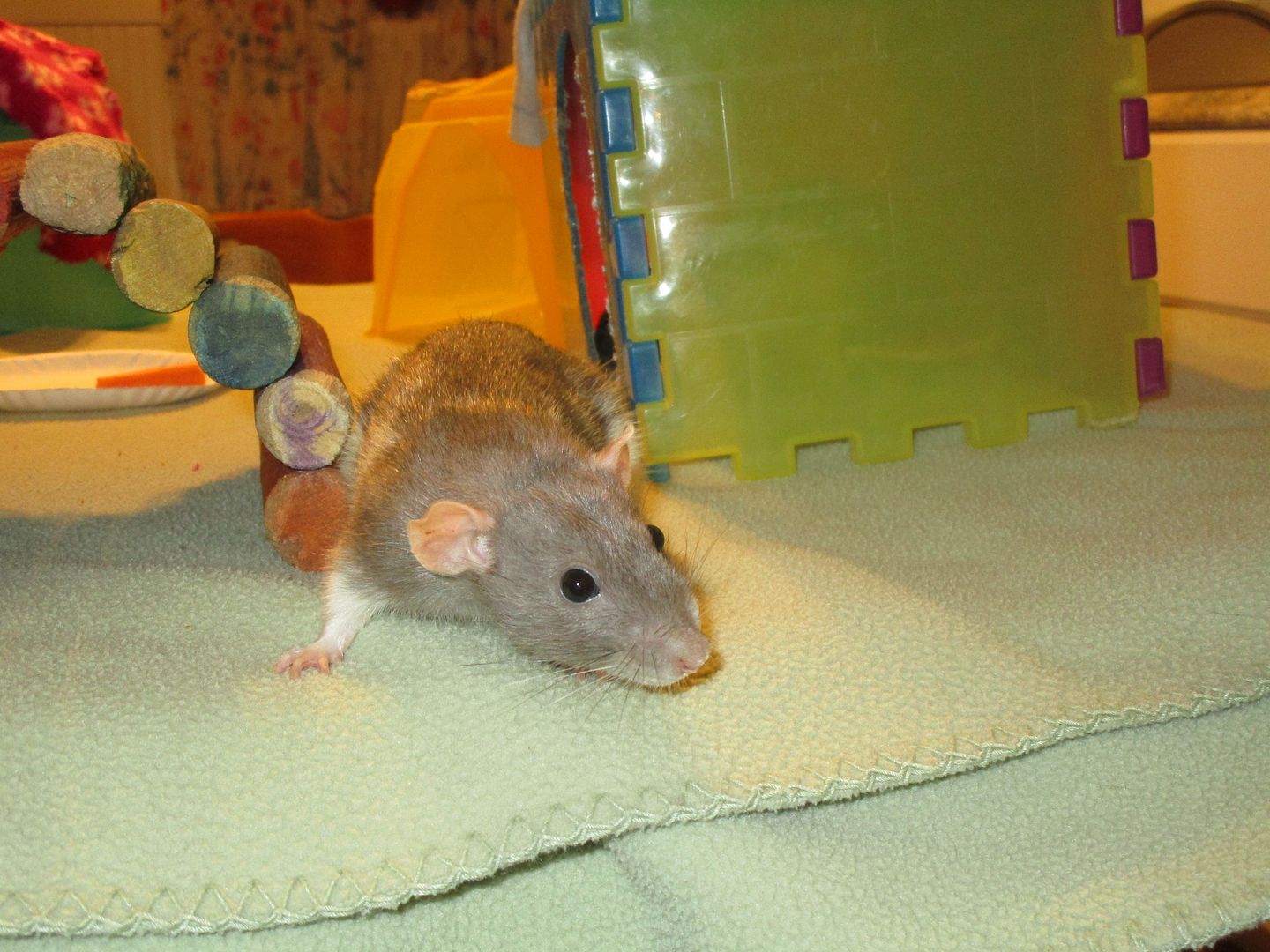 Baby