MRR 2024 calendars are here!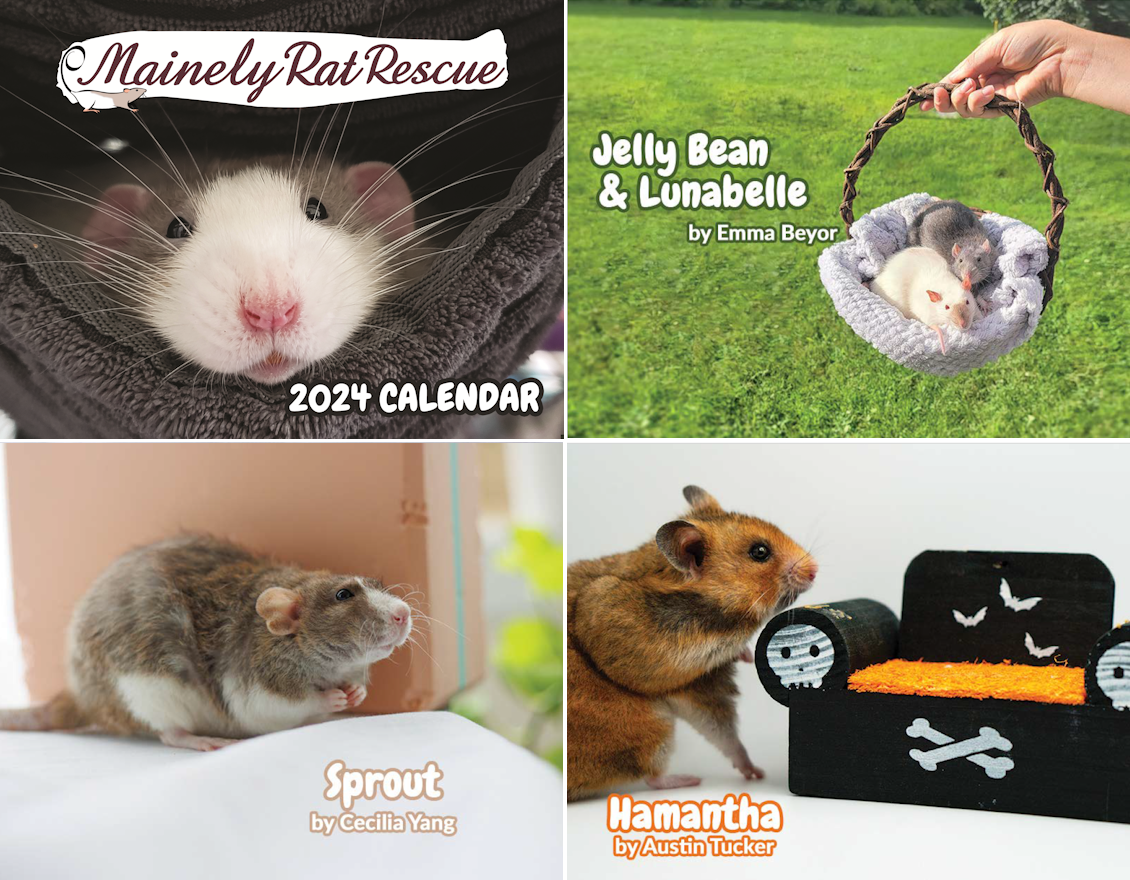 As we no longer have an online store, we are taking orders via email & PayPal! Calendars are $20 each, which is a flat rate that includes shipping to anywhere in the US.
If you are interested in ordering a calendar, you can pay right through our website:
Visit our donate page
Click on the "donate" button
Fill in your donation for $20 (or more if ordering multiple) and select a payment method
Click on "Add special instructions to the seller" and make a note that it is a payment for a calendar
Check off "Share your mailing address with Mainely Rat Rescue so they can acknowledge your donation"–otherwise we will need to email you to get your shipping address
Calendars remaining in stock: 57
Last updated: 12/8 9:00am
FAQ
When will my calendar arrive?
Calendars will be ready to ship early December, and once they are in stock should arrive within 3-4 business days of purchase!
What if I live outside of the US?
Contact us and we will work out a shipping rate for you.
I think I messed up the donation/didn't see a place to include instructions/am not sure I shared my mailing address.
Contact us and we will figure it out! We may also reach out to you if we receive a donation with no note or mailing address.
My mailing and billing address are different, or I would like to mail directly to someone else.
Enter the correct/updated shipping address in the 'instructions to seller' or contact us with the details.