These boys came to us on 6/19/20 as part of an oops litter.
Fostered by Beth in Queens, NY.
UPDATE 6/23/20:
"All the boys are doing well! They're all super sweet. They were a bit nervous on their first day here, but they've completely settled in now. They already enjoy playdates with our adult males and *love* bobbing for peas."
UPDATE 6/27/20:
"All the little boys are very energetic, playful, typical babies. They should be very easy to introduce to the adopters' other rats, since we're having them spend time with two of our large adult males & everyone's gotten along superbly!
Shichi is a nervous fellow, which is why we just got a close-up of his face. He tried to bolt whenever we put him in the bin."
ADOPTED:
#2020346N, "San", Rat, Black, Berkshire, Standard Ears/Standard Coat, Male, DOB: 05/11/2020, Spayed/Neutered?: No
#2020347N, "Shi", Rat, Black, Berkshire, Standard Ears/Standard Coat, Male, DOB: 05/11/2020, Spayed/Neutered?: No
#2020344N, "Ichi", Rat, Black, Berkshire, Standard Ears/Standard Coat, Male, DOB: 05/11/2020, Spayed/Neutered?: No
#2020349N, "Roku", Rat, Pink-Eyed-White,, Standard Ears/Standard Coat, Male, DOB: 05/11/2020, Spayed/Neutered?: No
#2020350N, "Shichi", Rat, Black, Berkshire, Standard Ears/Standard Coat, Male, DOB: 05/11/2020, Spayed/Neutered?: No
#2020345N, "Ni", Rat, Black, Berkshire, Standard Ears/Rex Coat, Male, DOB: 05/11/2020, Spayed/Neutered?: No
#2020348N, "Go", Rat, Himalayan,, Standard Ears/Standard Coat, Male, DOB: 05/11/2020, Spayed/Neutered?: No
Ichi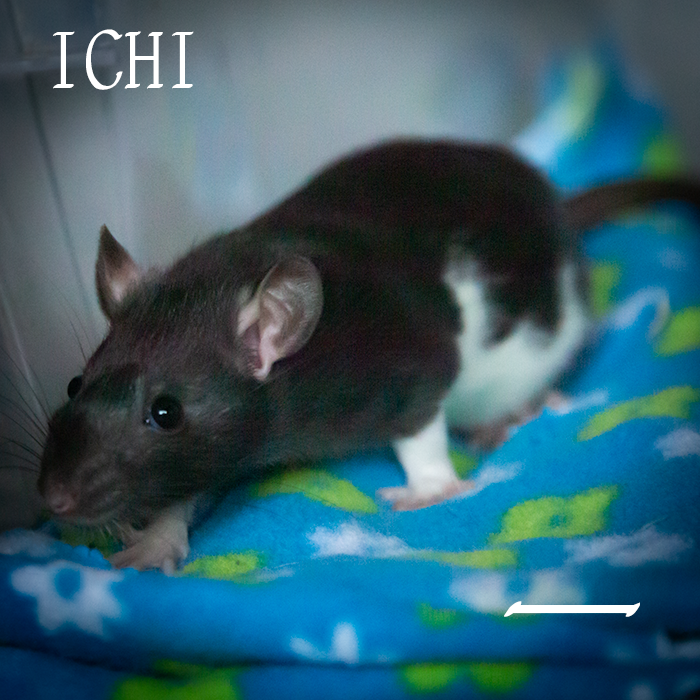 Ni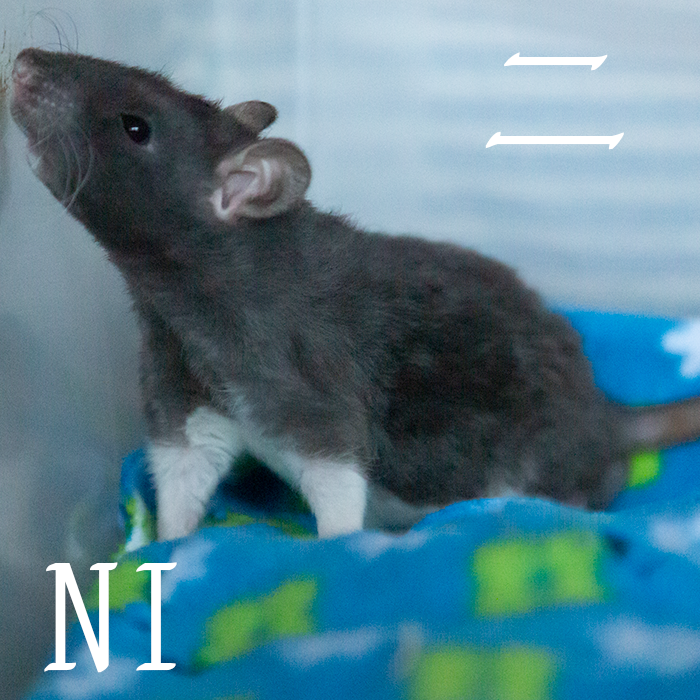 San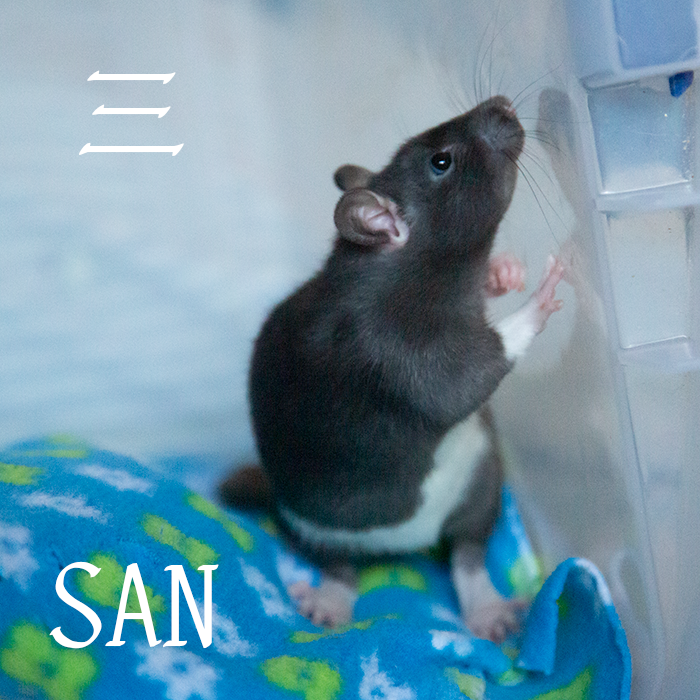 Shi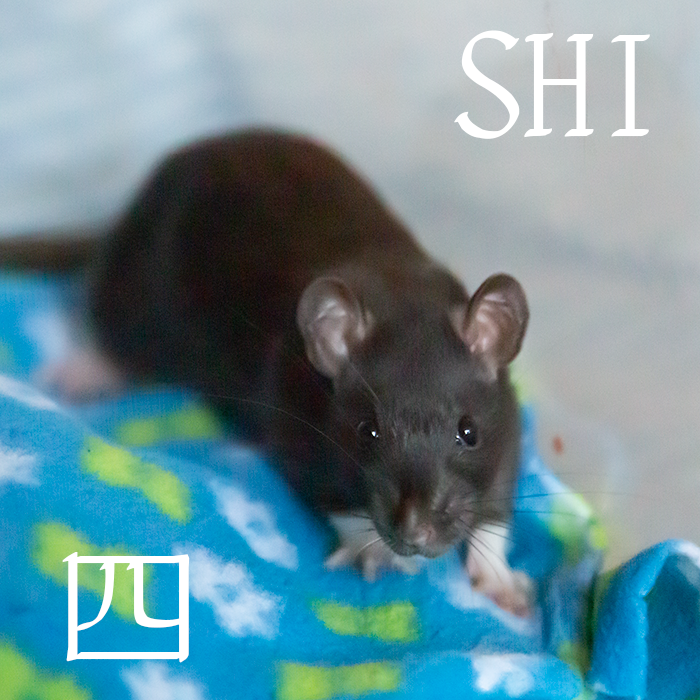 Go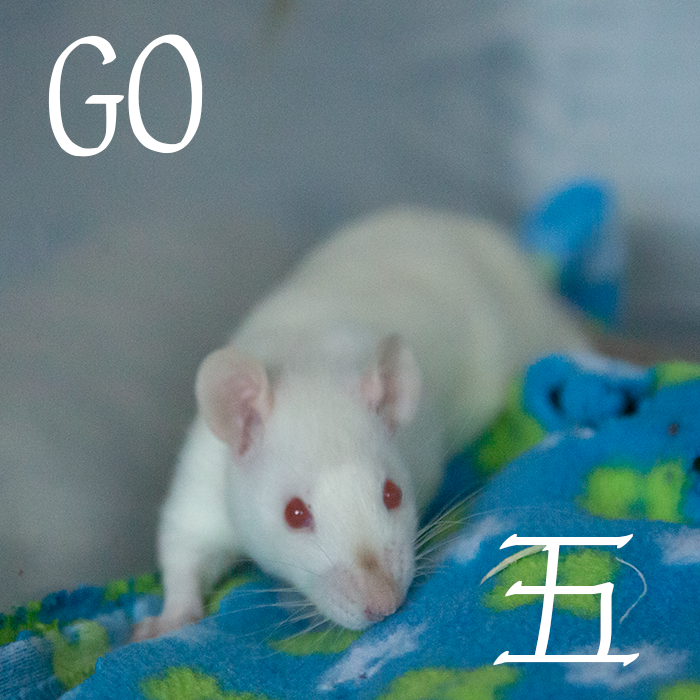 Roku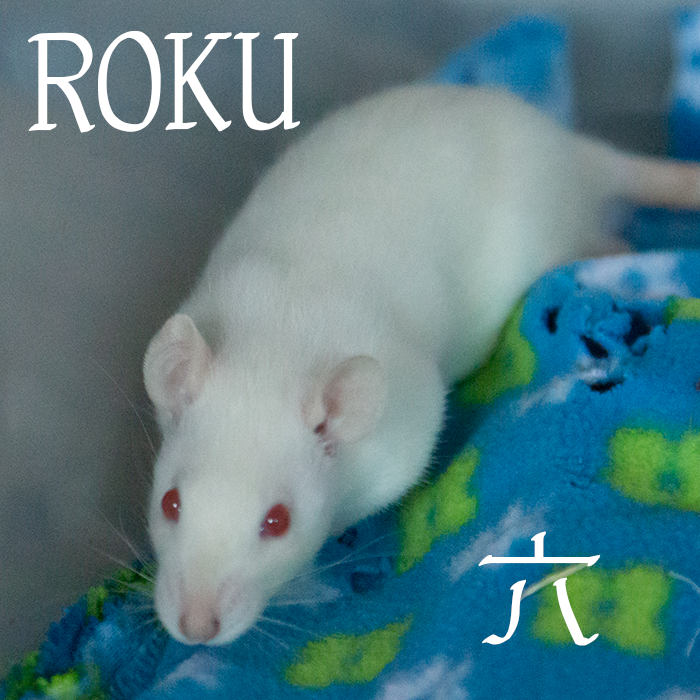 Shichi