These babies came to us on 5/24/20 because their owner had too many rats and couldn't bring them all when moving.
Fostered by Andrew in Watertown, MA.
UPDATE 6/2/20:
"Tyson is the most skittish of the bunch. He's still very friendly and loves treats.
Richie is the biggest of all the boys. He is the most confidant and the most interested in everything. He is the first to come up to greet you and the last to leave you alone. He does not love being picked up though, you're better off letting him come to you.
Eddie is the second friendliest and most outgoing of the group. He is always interested in food and coming to visit with you. He is also the only dumbo of the group.
Ozzy is the third most outgoing. He likes licking people and he is the only rex of the group."
ADOPTED:
#2020288N, "Richie", Rat, Black, Hooded, Standard Ears/Standard Coat, Male, DOB: 03/29/2020, Spayed/Neutered?: No
#2020290N, "Eddie", Rat, Black, Hooded, Dumbo Ears/Standard Coat, Male, DOB: 03/29/2020, Spayed/Neutered?: No
#2020286N, "Tyson", Rat, Black, Hooded, Standard Ears/Standard Coat, Male, DOB: 03/29/2020, Spayed/Neutered?: No
#2020289N, "Ozzy", Rat, Black, Hooded, Standard Ears/Rex Coat, Male, DOB: 03/29/2020, Spayed/Neutered?: No
Tyson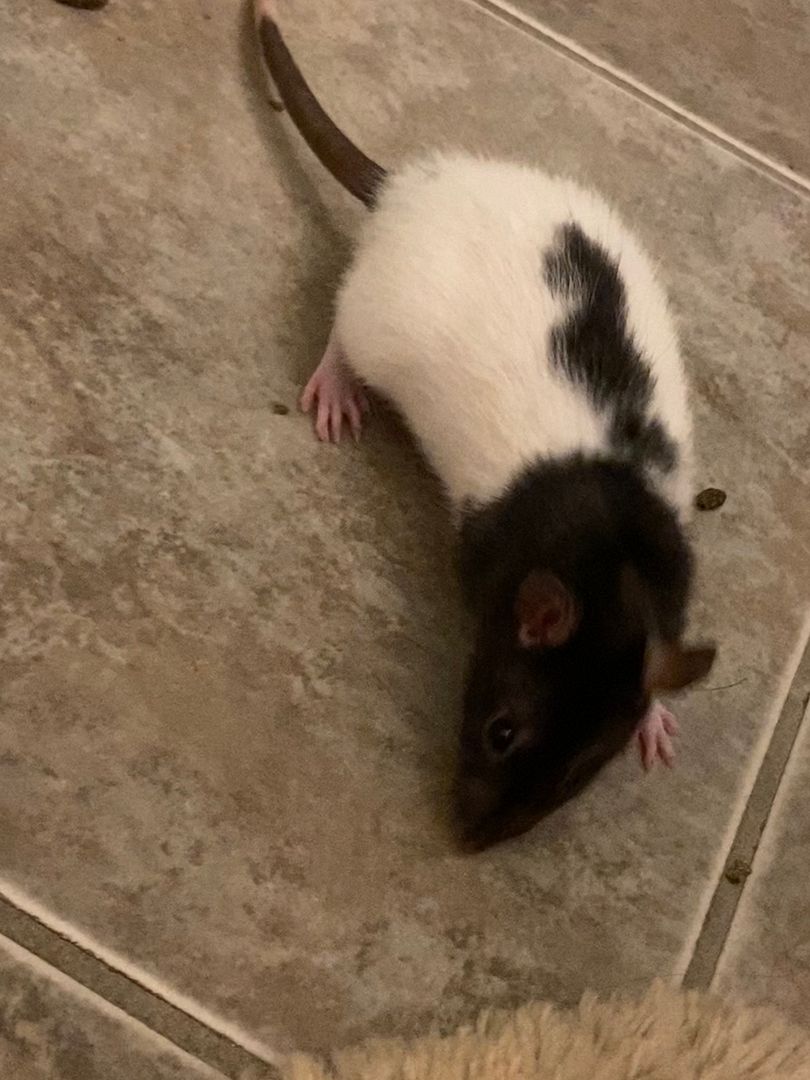 Richie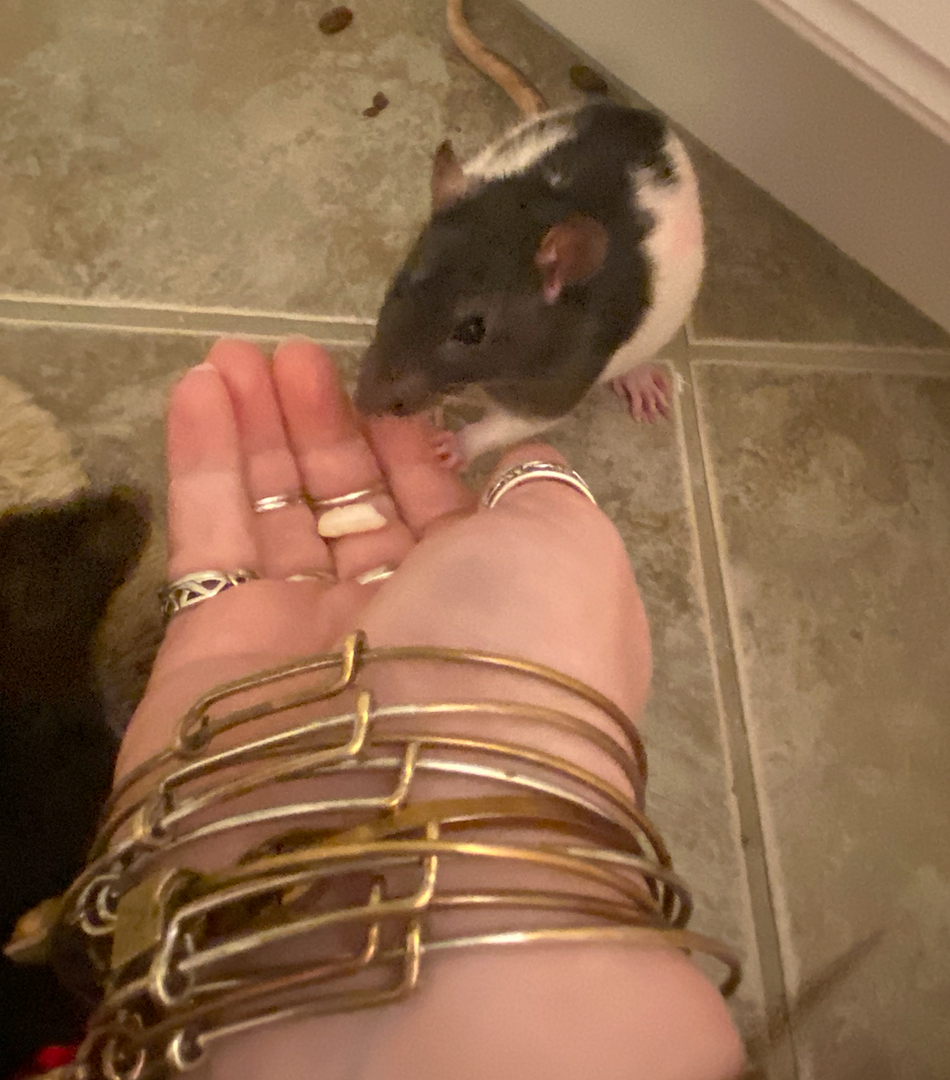 Ozzy

Eddie