These boys came to us on 7/14/19 because they were part of an oops litter.
Fostered by Melissa in Natick, MA.
UPDATE 7/26/19:
"Steve is the most confident and friendly of the boys. He'll crawl right into your hand and he's super happy to hang out on your shoulder and just be your friend.
Dustin is the shyest of the bunch. He's getting bolder, he's just just getting more comfortable taking treats out of the palm of my hand with his brothers. He's a real sweetheart once you get him out, he's very content to sit in a blanket in your lap for as long as you'd like.
Mike is a real curious and crafty boy. He's always trying to find ways to escape and play around in my room. He's still little though, so once he gets out he gets nervous, and he tends to stick by his cage and come over to me for comfort. This makes him easy to catch! He's content to sit and be held if you pet him behind the ears, so he's just as sweet as he is sneaky.
Will was really nervous and hid a lot in the beginning (like his Stranger Things counterpart) but he's very food motivated, so once I started putting food on the palm of my hand we were best friends. He's the calmest of them all, so he's very happy to sit with you for a long time just like Dustin. He likes to be pet gently and he gets antsy if you stop.
Lucas is a lot of fun, he's very inquisitive and he likes to come visit and get food just as much as Steve. He will also climb right into your hand but he's a bit more skittish so you have to be very still. He likes to explore, but he'll settle down to be held as well.
All of the boys have been around my dog, but that being said my dog has been around small animals her whole life and couldn't care less about them. They have also played with people with varying rat experience and never bitten, and they have explored out in my rat proofed bathroom to get some free range time."
ADOPTED:
#2019375N, "Dustin", Rat, Black, , Dumbo Ears/Standard Coat, Male, DOB: 06/16/2019, Spayed/Neutered?: No
#2019378N, "Lucas", Rat, Black, , Standard Ears/Standard Coat, Male, DOB: 06/16/2019, Spayed/Neutered?: No
#2019374N, "Steve", Rat, Black, , Dumbo Ears/Standard Coat, Male, DOB: 06/16/2019, Spayed/Neutered?: No
#2019376N, "Mike", Rat, Black, , Dumbo Ears/Standard Coat, Male, DOB: 06/16/2019, Spayed/Neutered?: No
#2019377N, "Will", Rat, Black, , Standard Ears/Standard Coat, Male, DOB: 06/16/2019, Spayed/Neutered?: No
Steve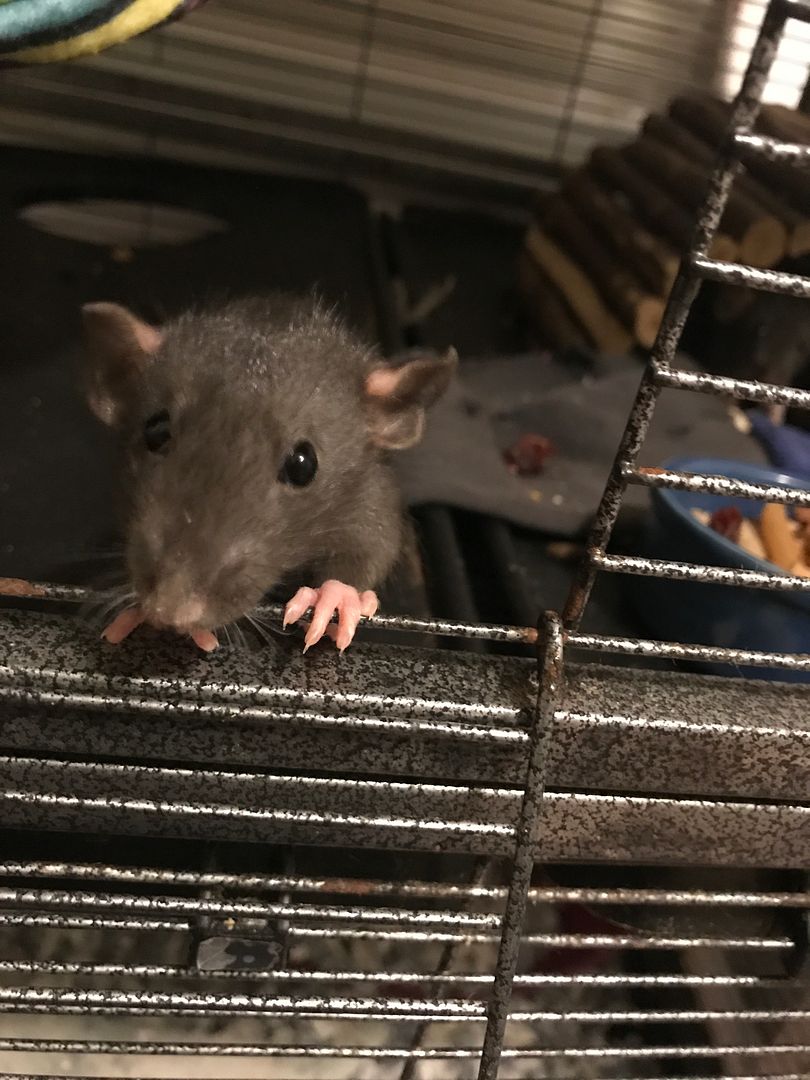 Dustin

Mike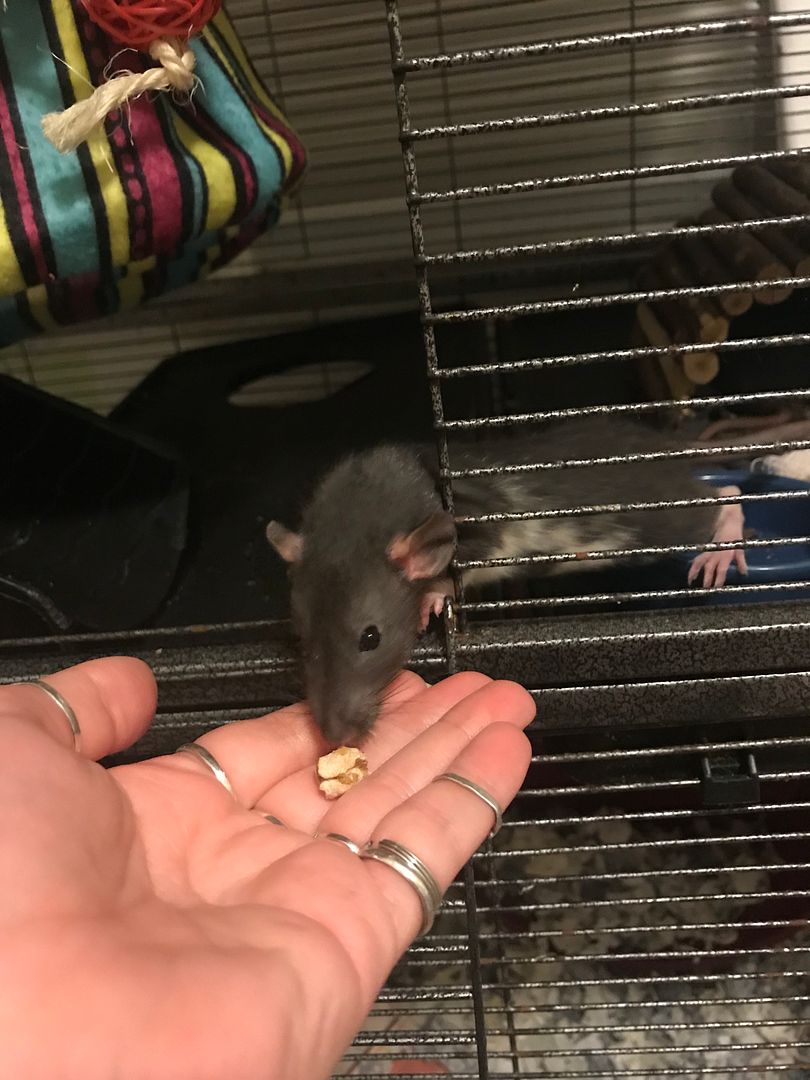 Will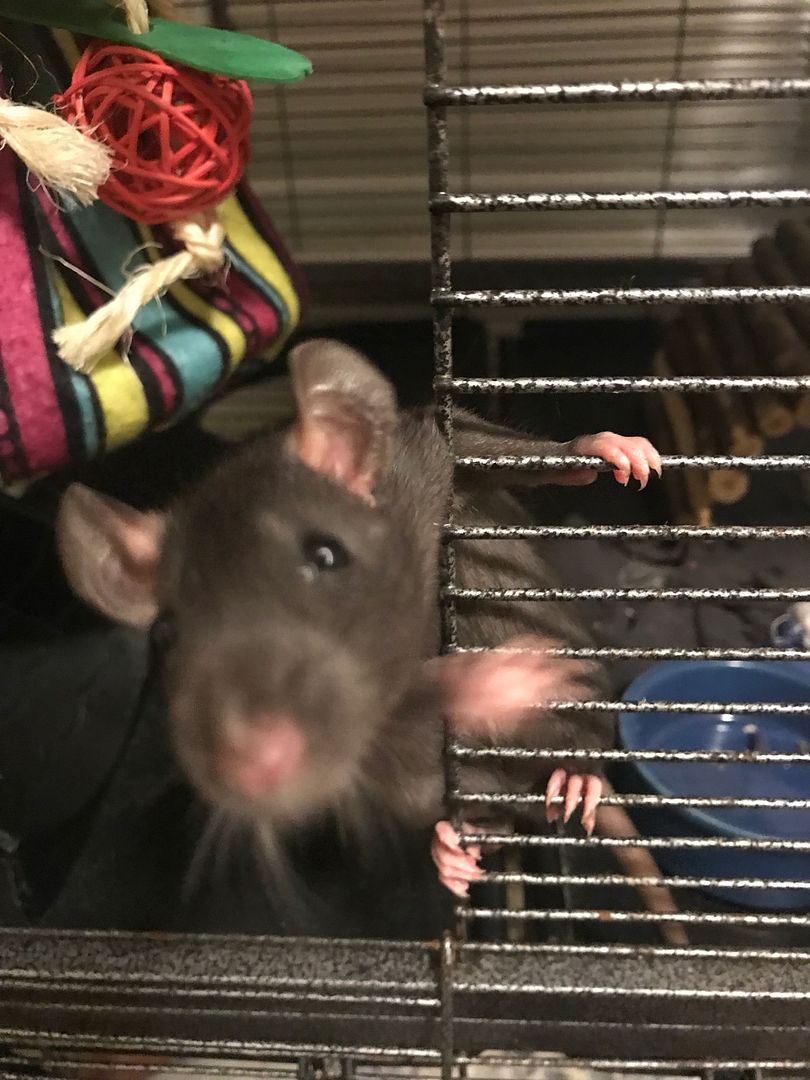 Lucas