These rats came to us on 11/4/18 because their owner was moving and couldn't bring them along. The boys were neutered on 12/5/18 and will be safe to live with ladies 12/26/18.
Fostered by Azad in Tewksbury, MA.
UPDATE 12/15/18 on Elly May & Jane:
"Elly May is a very curious and friendly lady. When I open the cage, she is the first one there to greet me. She will sniff your hand and climb right on it in anticipation of kisses and snuggles. She takes treats nicely and would be a great rat to sit in the lap of a child. Her coat is nice and clean and so very soft. She is very easy to pick up, as she doesn't squirm at all. Very people friendly
Jane does the same thing in that she will sniff your hand and step on to it, but once you try to scoop her up, she gets nervous and tries to run. Once you have her and move away from the cage though, she settles down. She is not quite as interested in being "all up in your face" as Elly May but tolerates and seems to enjoy being petted.
Both girls would be good in a household with children. While Elly May would be perfectly fine with a small child, Jane should be reserved for the older child to hold, only because she is squirmier. Both girls currently live with two much older ladies, and all get along wonderful, and with 4 ladies in one cage, it still stays relatively clean.
Their previous owner said these two girls were "about 18 months" but if I had to guess, I would say they are a little younger, as they do not look or act their age."
ADOPTED:
#2018726N, "Jethro", Rat, Black, Variegated, w/ blaze, Dumbo Ears/Standard Coat, Male, DOB: 04/02/2018, Spayed/Neutered?: Yes 11/7/18
#2018727N, "Jed", Rat, Agouti, Berkshire, w/ blaze, Dumbo Ears/Standard Coat, Male, DOB: 04/02/2018, Spayed/Neutered?: Yes 11/7/18
#2018730N, "Earle", Rat, Black, Masked, Standard Ears/Hairless Coat, Male, DOB: 06/25/2018, Spayed/Neutered?: No
#2018732N, "John", Rat, Black, Masked, Dumbo Ears/Hairless Coat, Male, DOB: 06/25/2018, Spayed/Neutered?: No
#2018725N, "Roy", Rat, Platinum, Variegated, w/ blaze, Dumbo Ears/Standard Coat, Male, DOB: 04/02/2018, Spayed/Neutered?: Yes 11/7/18
#2018728N, "Milburn", Rat, Black-Eyed-White, , Dumbo Ears/Hairless Coat, Male, DOB: 06/25/2018, Spayed/Neutered?: Yes 12/5/18
#2018723N, "Elly May", Rat, Platinum, Variegated, w/ blaze, Dumbo Ears/Standard Coat, Female, DOB: 05/10/2017, Spayed/Neutered?: No
#2018724N, "Jane", Rat, Blue, Self, Standard Ears/Standard Coat, Female, DOB: 05/12/2017, Spayed/Neutered?: No
#2018729N, "Shorty", Rat, Black-Eyed-White, , Dumbo Ears/Hairless Coat, Male, DOB: 06/25/2018, Spayed/Neutered?: Yes 12/5/18
#2018731N, "Sam", Rat, Black-Eyed-White, , Standard Ears/Hairless Coat, Male, DOB: 06/25/2018, Spayed/Neutered?: Yes 12/5/18
Elly May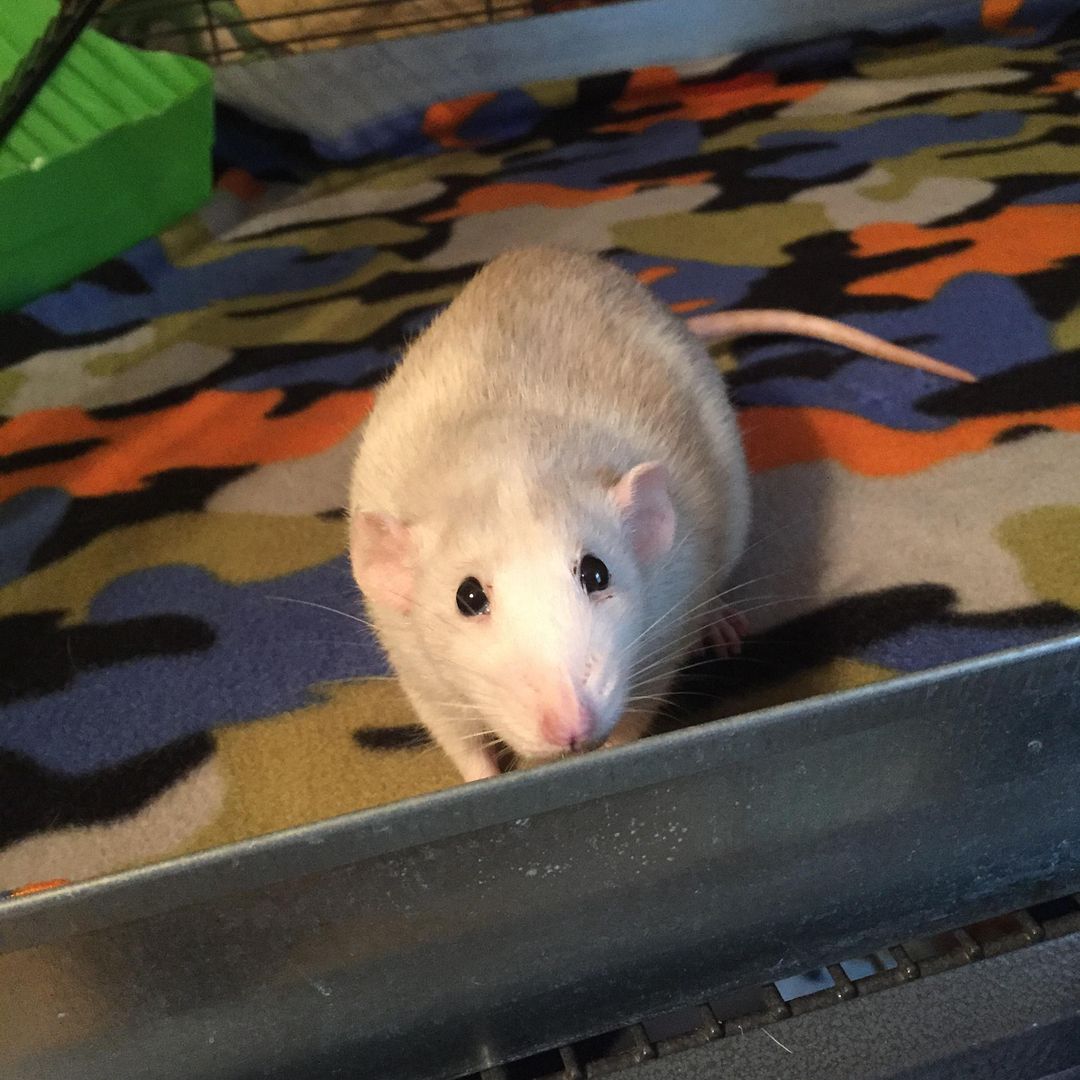 Jane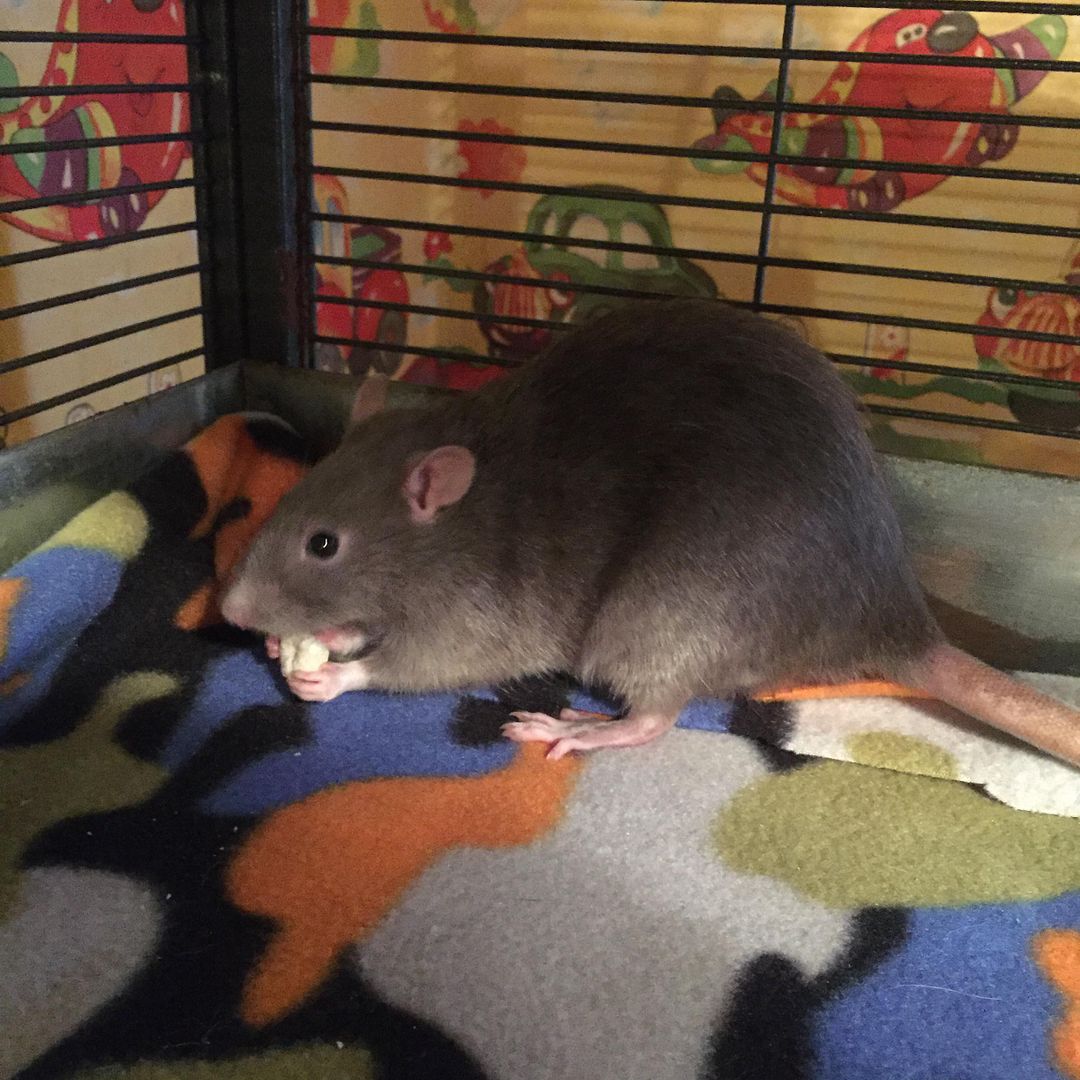 Roy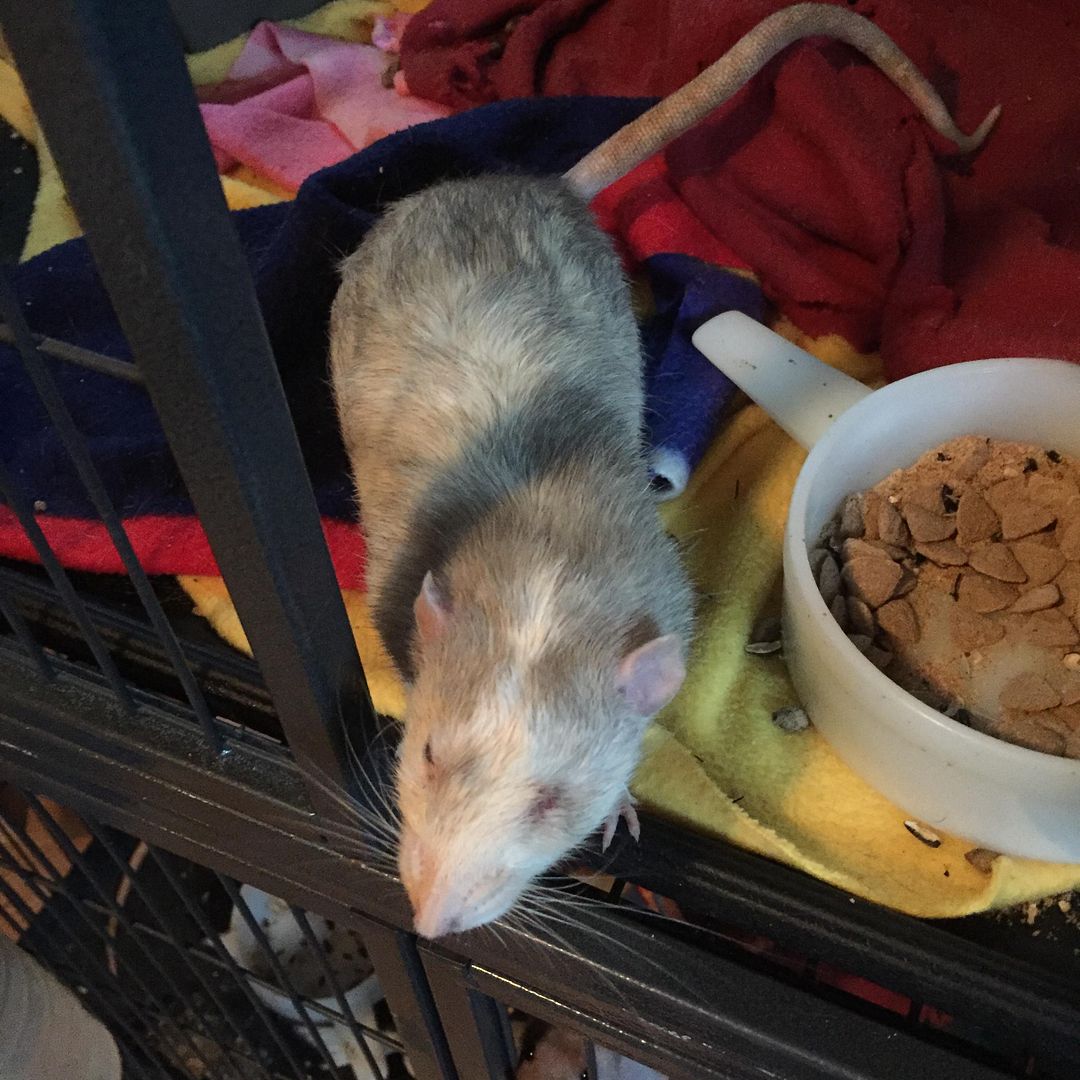 Jethro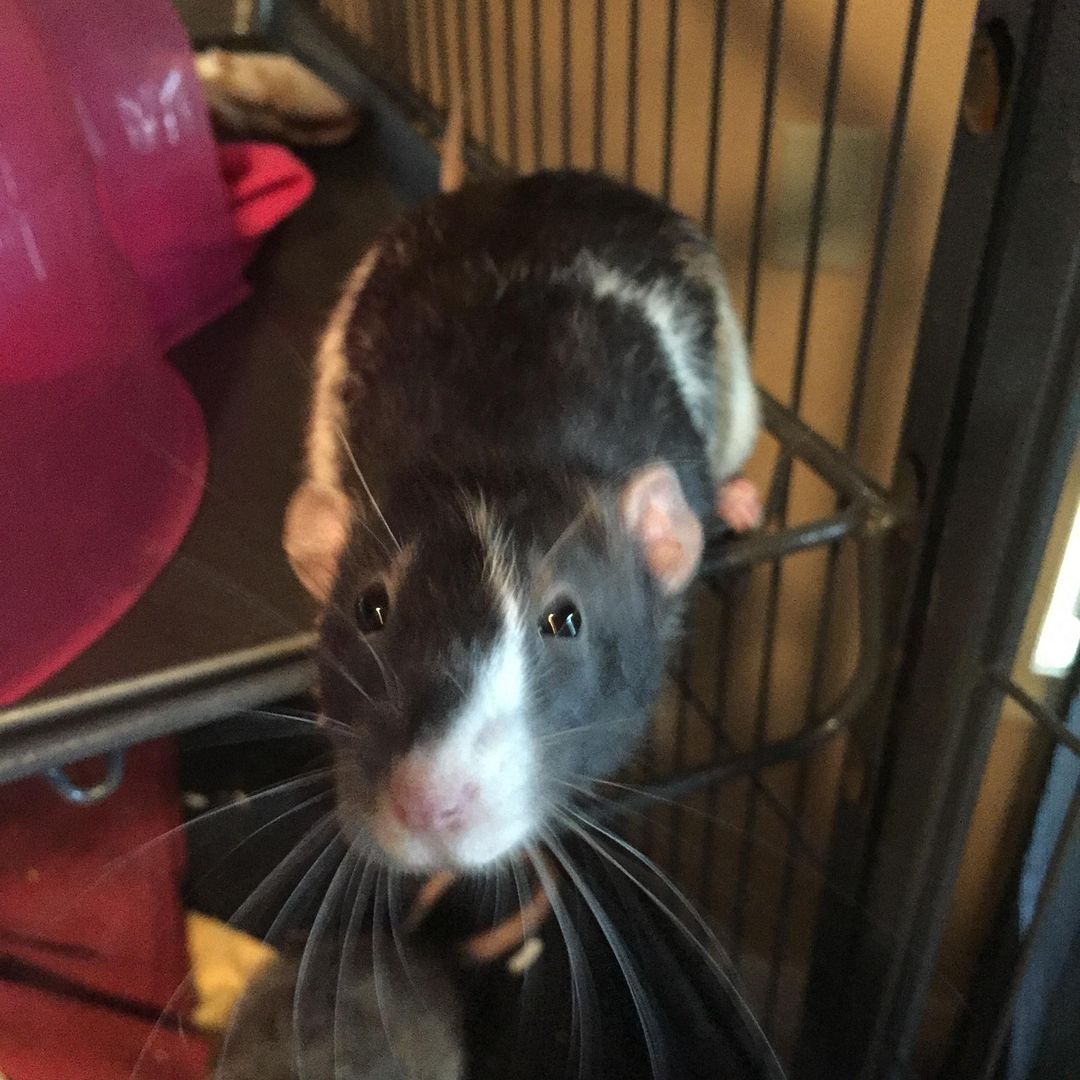 Jed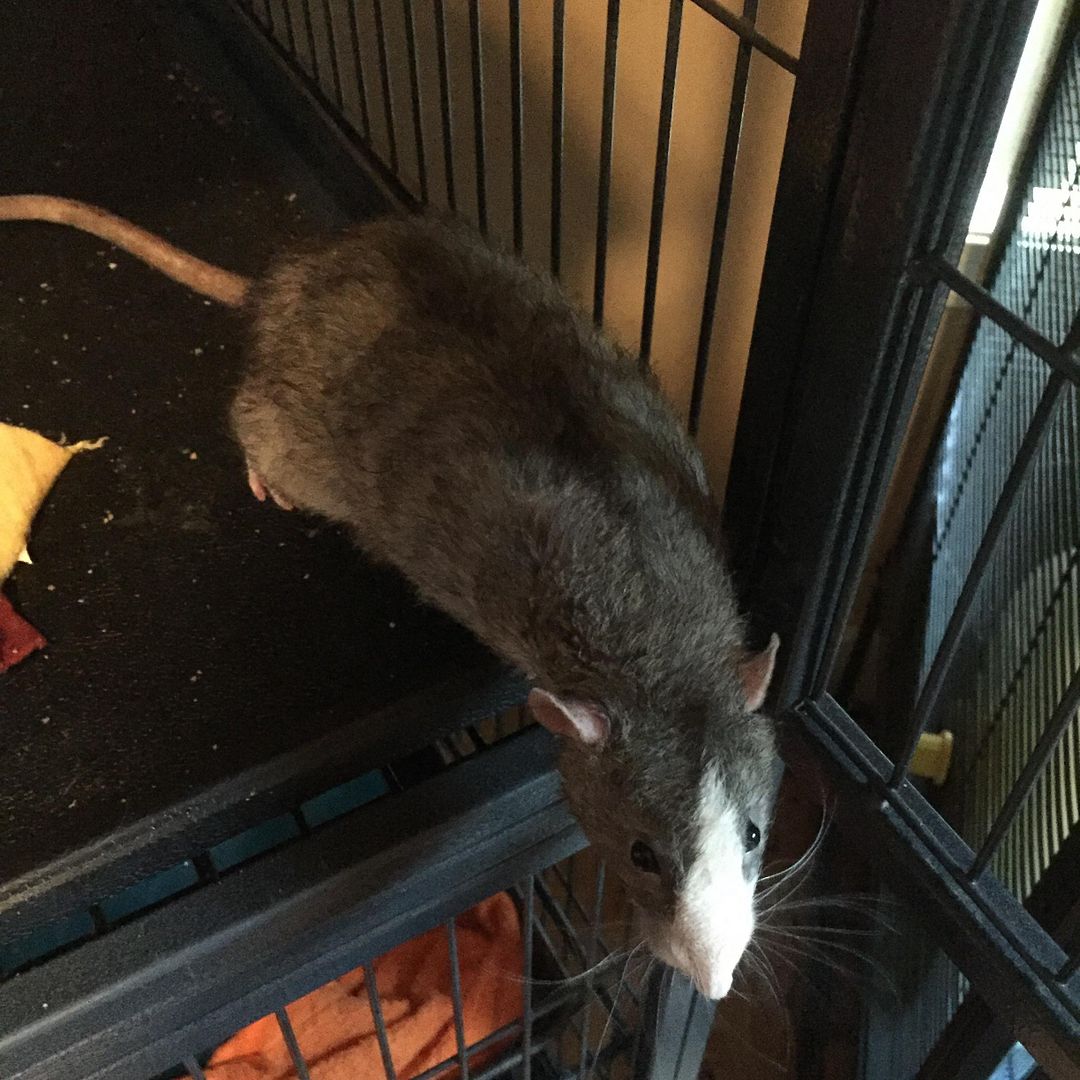 Milburn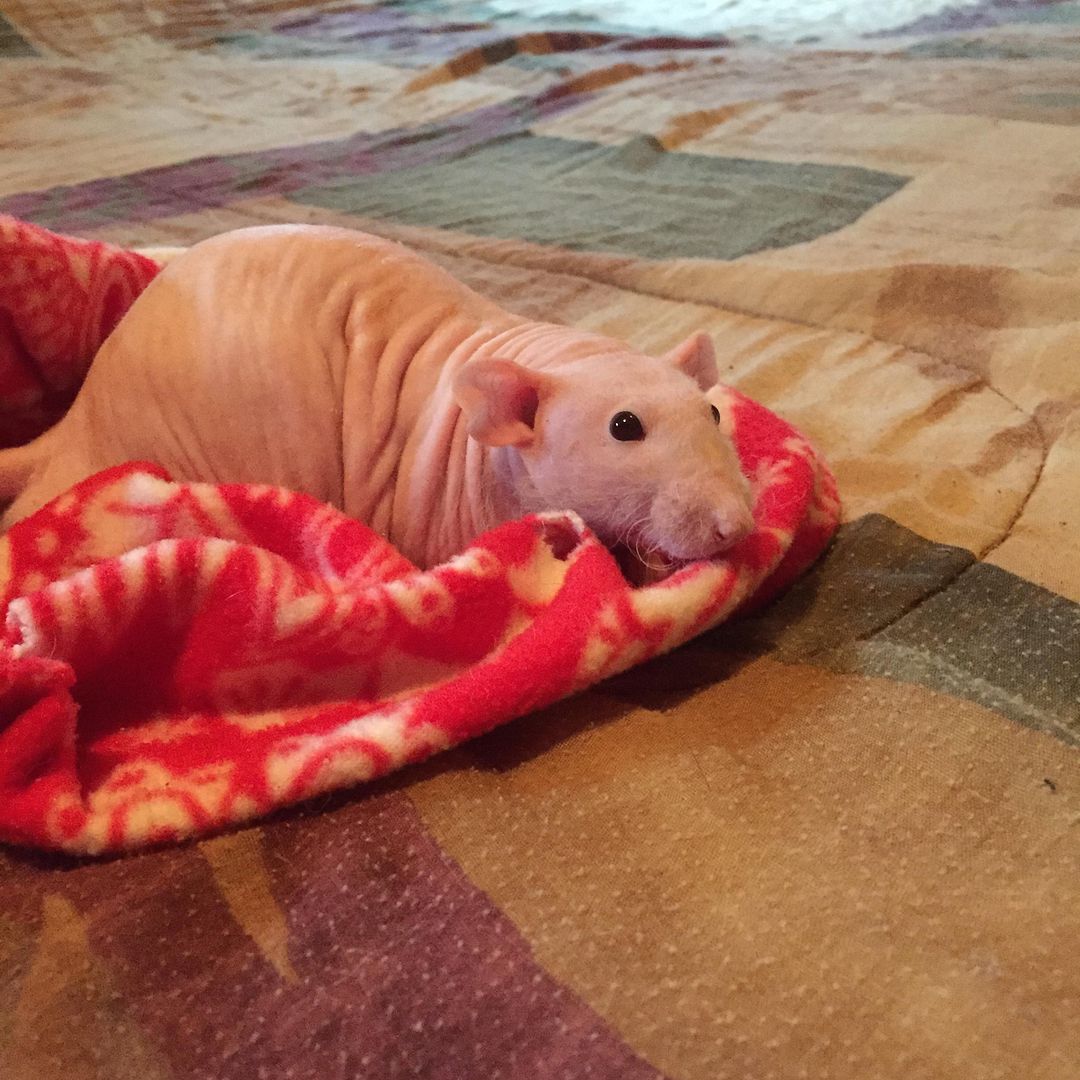 Shorty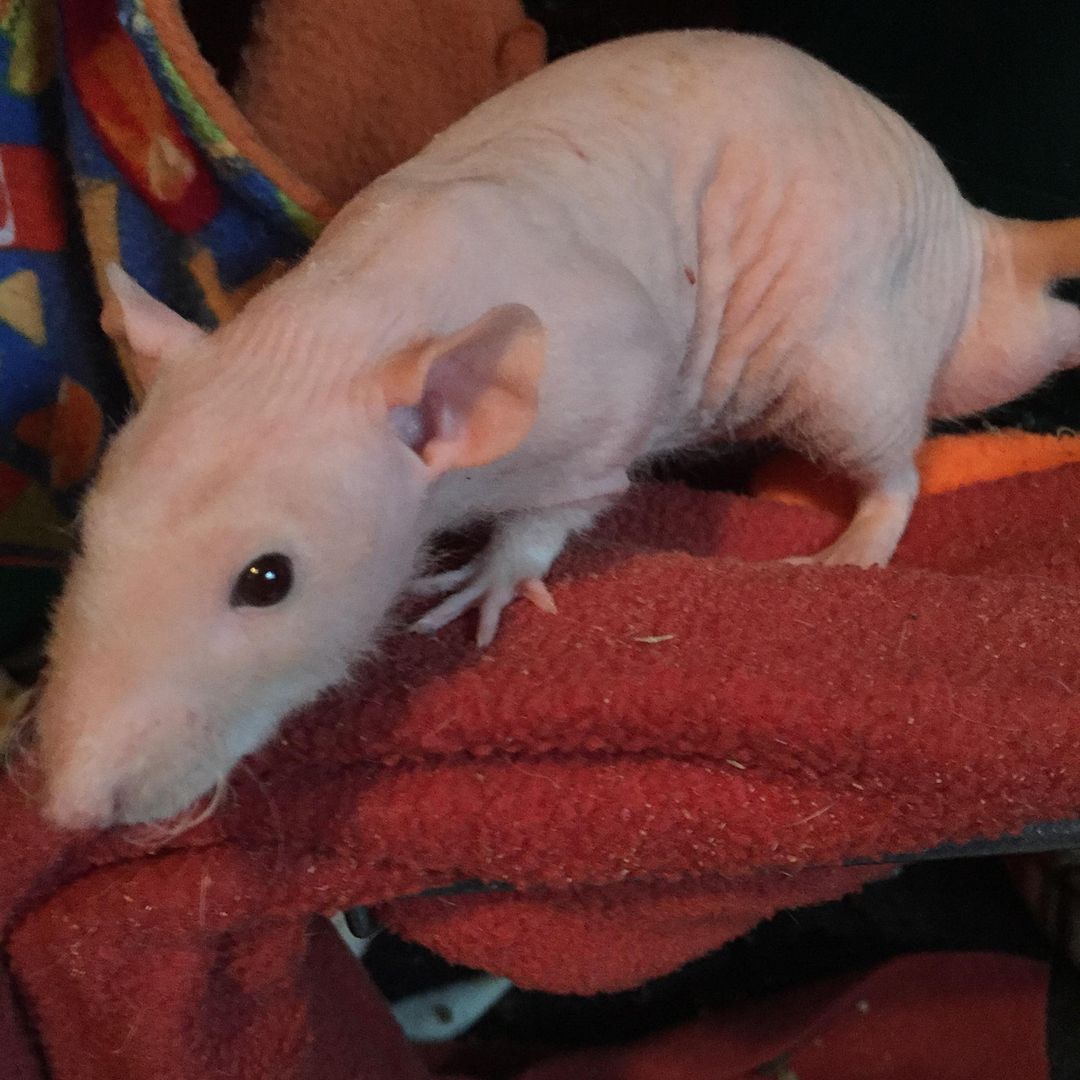 Earle

Sam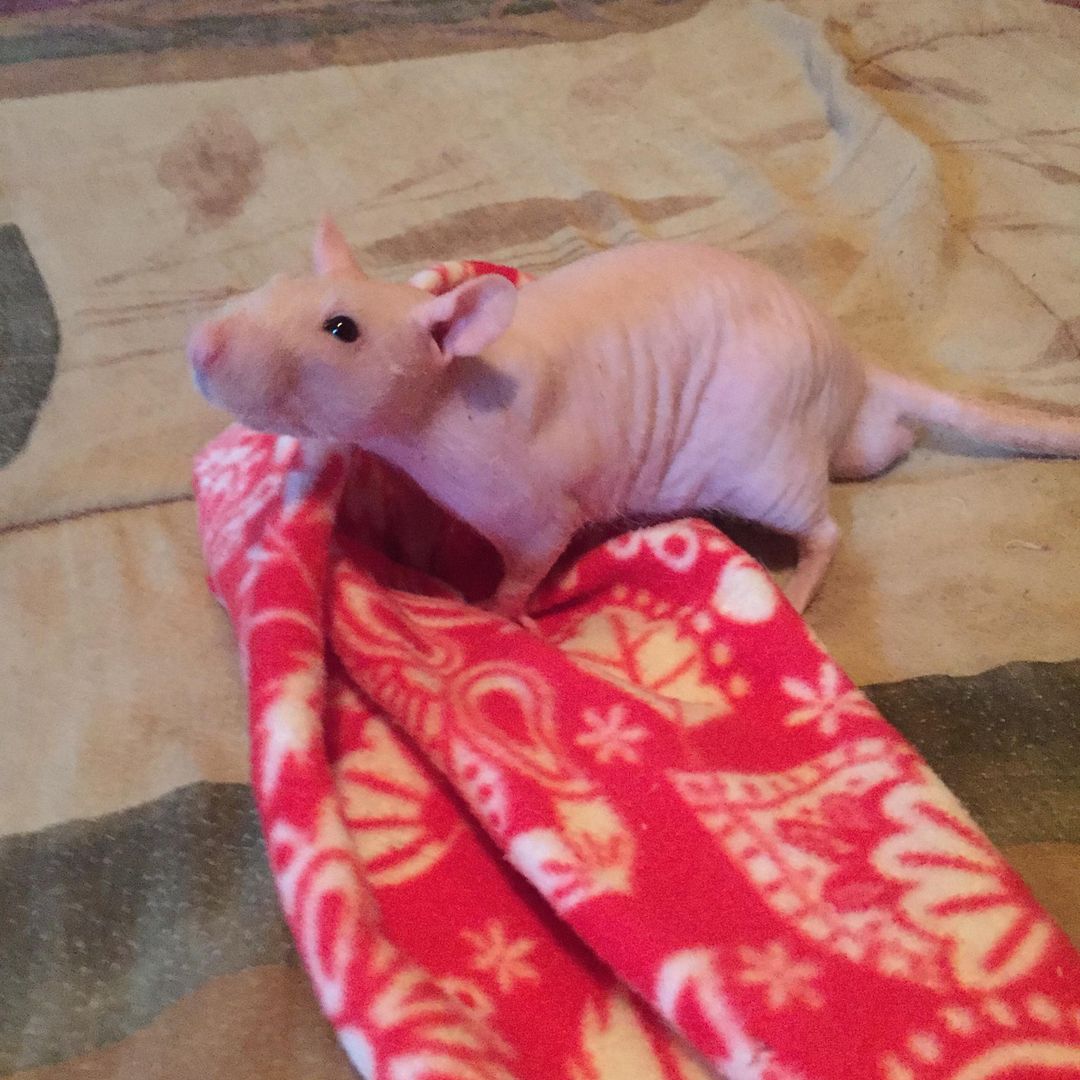 John