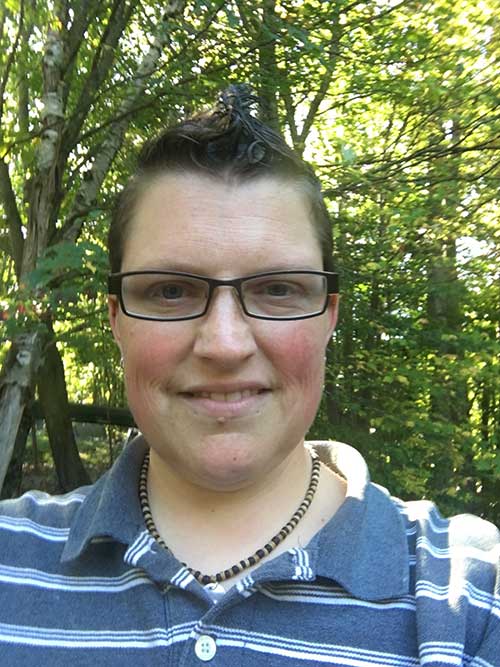 Sarah began working with MRR in 2015 as Intake Coordinator and recently became the President of the Board of Directors.
Her responsibilities for MRR include fielding intake inquiries, helping owners keep their pets (if at all possible), and working with the foster team to coordinate transfers of animals into MRR custody and their new foster homes.
Sarah works full-time as the Director of the Before and After School Care Program in Auburn, Maine where she resides with her wife and three daughters. She is also a Girl Scout Troop Leader, a 4H Club Leader, and runs the Kibbles N' Nibbles Pet Food Panty.
In her spare time Sarah enjoys relaxing with her houseful of animals including: cats, rabbits, rats, guinea pigs, hamsters, chickens, a bearded dragon, a Russian tortoise, and Madagascar hissing cockroaches.