These boys came to us on 5/10/19 because their owner was going to college and couldn't bring them along.
Fostered by Dani in Beverly, MA.
UPDATE 6/1/19:
"They are all wonderfully sweet. I've gotten many kisses and playful bouncing.
Rudy is the most mischievous and adventurous; he's always first to the door and plays chase with my hand at every opportunity. He's also taken to trying to escape the playpen, with little success.
Elliot is more subdued, though also somewhat outgoing. He seems to enjoy sitting on my lap, and takes a few minutes every time he's out to just sit near me for petting.
Hari and Frankie seem to be the shyest. Hari will spend some time playing but mostly just wants to sit quietly, and Frankie spends most of playtime under a blanket. He is no less sweet for this though, and has cuddled up to me under the blanket for attention."
ADOPTED:
#2019228N, "Elliott", Rat, Blue, Dumbo Ears/Standard Coat, Male, DOB: 11/01/2017, Spayed/Neutered?: No
#2019230N, "Frankie", Rat, Agouti, Berkshire, Dumbo Ears/Standard Coat, Male, DOB: 11/01/2017, Spayed/Neutered?: No
#2019226N, "Rudy", Rat, Black, Variegated, Dumbo Ears/Standard Coat, Male, DOB: 11/01/2017, Spayed/Neutered?: No
#2019229N, "Hari", Rat, Agouti, Dumbo Ears/Standard Coat, Male, DOB: 11/01/2017, Spayed/Neutered?: No
Rudy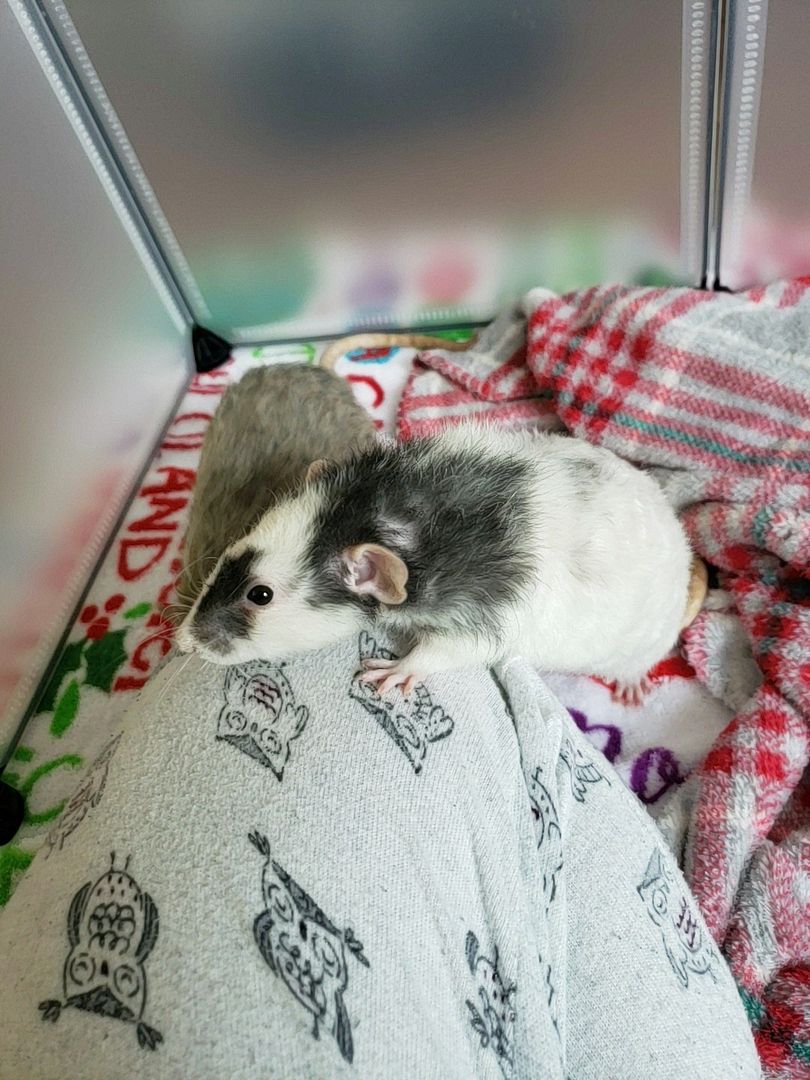 Elliott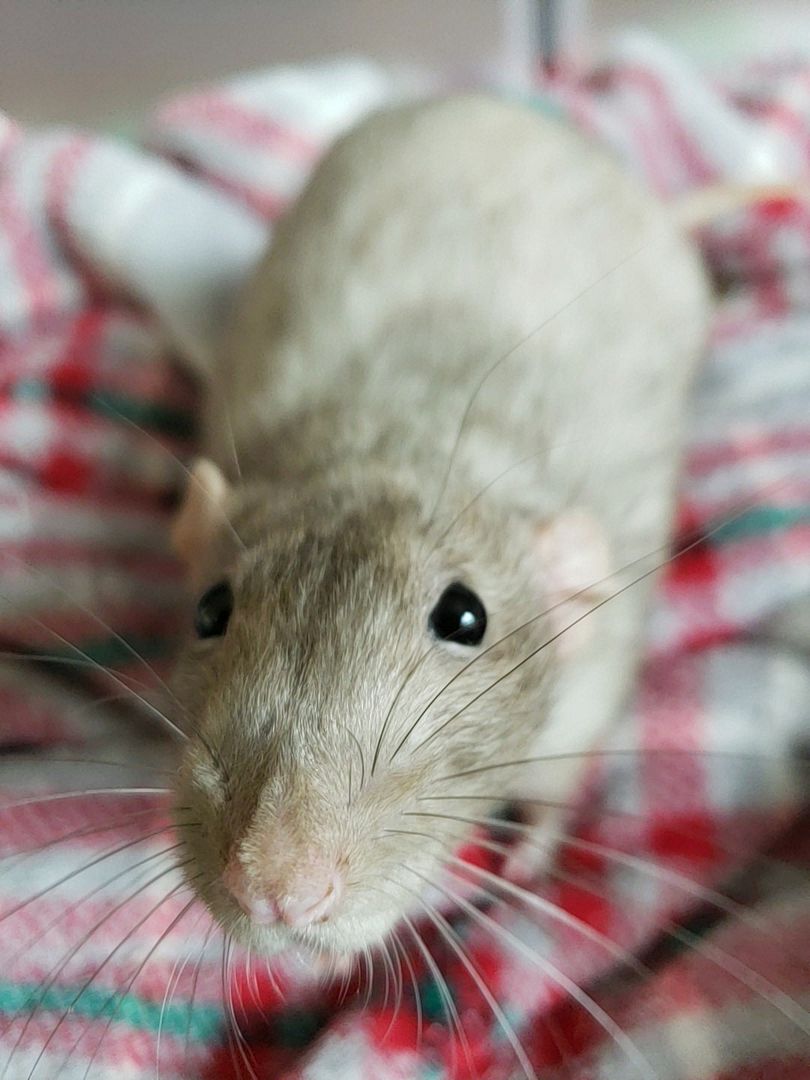 Hari

Frankie