Meeple Syrup came to us on 8/21/19 because her owner was going to college.
It was love at first sight for these two, and now they would love to go home together!
Fostered by Jessica in Lanesboro, MA.
ADOPTED!
#2019414N, "Meeple Syrup", Mouse, Fawn, , Mouse, Female, DOB: 05/01/2019, Spayed/Neutered?: No
UPDATE 8/31/19:
"Both mice are energetic, playful, and shy. They love food, their Planet Pleasures Boing, and an 8.5″ comfort wheel.
They've been around the cat, who sleeps behind their tank, and don't care. They are hand shy, Pip runs away. Meeple is curious."
UPDATE 11/5/19:
"This shiny, plump bonded pair are very curious, love food, and new things to chew and play with. Pip prefers Meeple to humans and will run away when he sees people, but Meeple doesn't mind a gentle scoop and pet!
They like to have two of everything, so a big tank is needed for them. I can send their tank and all of the houses, wheels, etc with them if desired."
Meeple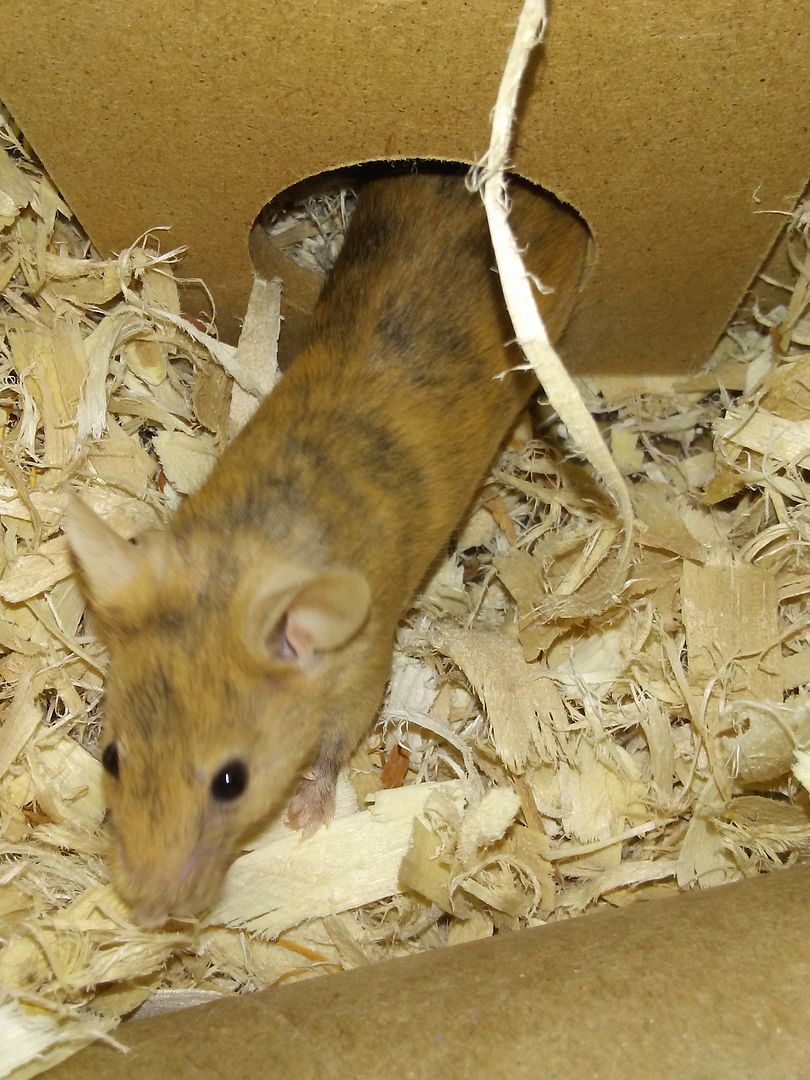 Together