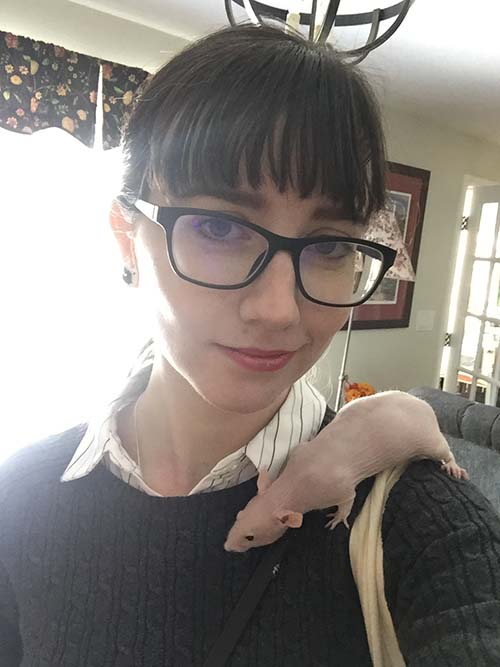 Lena began working with MRR in 2015 and has served in a variety of roles before becoming Adoption Coordinator in 2016. She has been on the Board of Directors since 2017 and is currently the Vice-President.
Lena handles incoming adoption requests from start to finish and is MRR's rattie matchmaker. She also manages the team of background checkers and adoption counselors, and coordinates the majority of our adoption events in MA, RI, and NH. Lena also updates and maintains all of our educational documents.
Lena works full-time as a project manager in Boston, MA, and shares her home with both personal and foster rats and mice.