Mama Jumbo came to us on 7/14/19. She was already pregnant and gave birth  to a litter, including Dumbo, on 7/17/19.
Fostered by Lena in Waltham, MA.
#2019367N, "Jumbo", Rat, Black, Variberk, Standard Ears/Standard Coat, Female, DOB: 03/14/2019, Spayed/Neutered?: No
#2019418N, "Dumbo", Rat, Black, Irish, Dumbo Ears/Standard Coat, Female, DOB: 07/17/2019, Spayed/Neutered?: No
Special need: Jumbo was found to have a medical issue that will require monitoring of her health & defecation habits. At the moment she is perfectly healthy and we do not know when (or if ever) she may not be.
UPDATE 9/2/19:
"These girls are very sweet! They came to me a little on the shy side and as a result are a bit more mellow than your average females.
Jumbo loves to seek attention. She always comes right to the front of the cage like "notice me! notice me!". She doesn't love the act of being picked up but will always come back to try it again, and she loves being held, pet, and on shoulders once she's up.
Dumbo is very social. I could see her settling into a lap rat as she gets older. She loves to cuddle with the bigger rats in the cage and she is often found underneath or on top of one or more other rats. She is pretty good about receiving tummy kisses.
Both girls did well in introductions with other girls, both adults and babies. They can be nibbly through cage bars and do use teeth to groom sometimes so may not be ideal for younger children, but are perfect for anyone older or even younger kids who are not new to rats."
Jumbo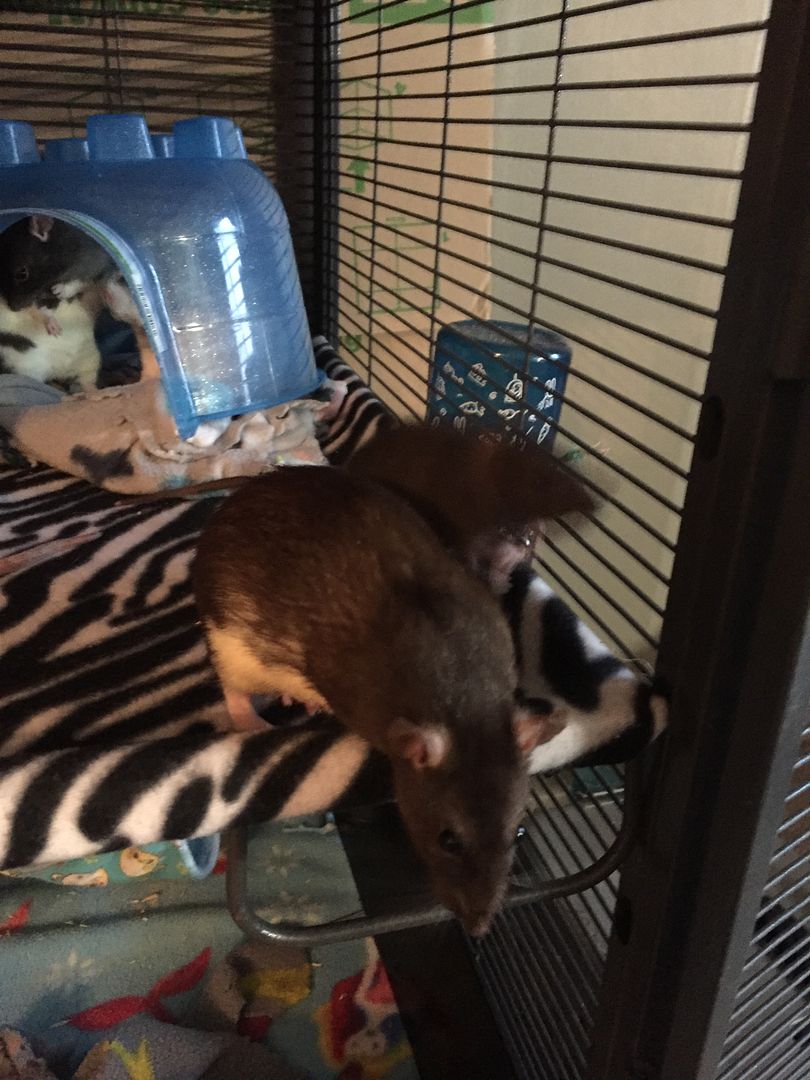 Dumbo
Together