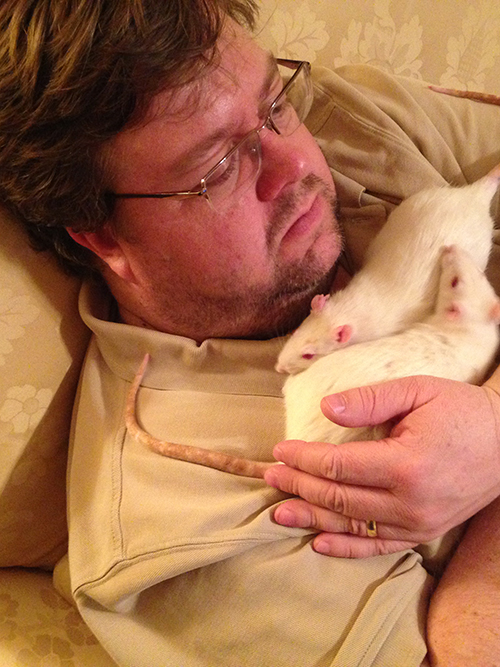 Jeff and his family adopted their first rats from MRR in 2011. Over the years, they have fostered dozens of rats, mice, and hamsters, and hosted several MRR events.
He expanded his role with MRR in 2018, when he became our Med Assistant. In 2019 Jeff joined the MRR Board of Directors, where his years of rescue experience continue to benefit MRR.
Jeff is self-employed as a CAD drafting and design consultant. In his spare time he enjoys running and flying remote controlled model airplanes.
Jeff lives in New Hampshire with his wife, Holly, and son, Isaac.