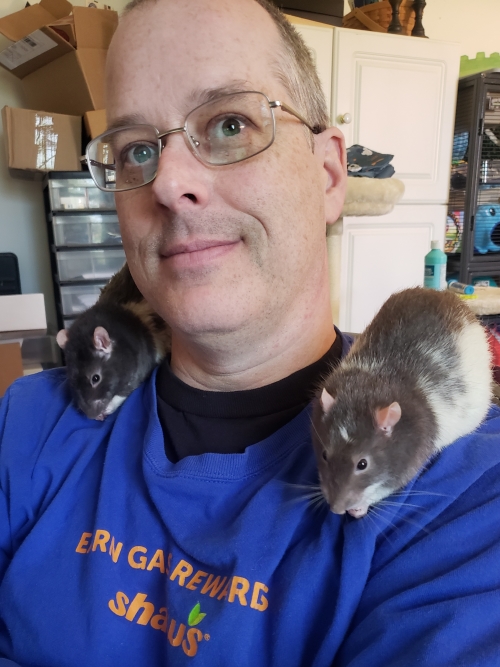 Jamie adopted his first rat from MRR in 2017.  He began fostering in 2020.
He is currently working as an Animal Updates Volunteer, getting photos and descriptions from fosters to create the adoption listings on our website.
Jamie has spent over 20 years at St. Paul's School in Concord, NH as a web developer and database administrator.  He is also the co-owner of Betsy's Country Fair Donuts along with his son Max.  The donut business was started as an extension of Jamie's grandfather's Betsy's Sugar & Spice Bakery back in 1965 as a way to generate extra money to put his kids through college. Jamie's mother and step-father, Donna & Bob Stevens, continued the tradition and recently passed it on to Jamie & Max.  The jumbo donuts can be found yearly at Hopkinton, Deerfield & Sandwich Fairs in NH during September & October.
Jamie also enjoys movies, softball, bar trivia and mixology.