These rats came to us on 9/1/18. They were part of a rescue in Hollis, NH where 14 rats were reported to be dumped outside by a lake. Given the trauma of their situation, they will need a patient and understanding forever home.
Fostered by Deana in Merrimack, NH.
UPDATE 10/10/18:
"These boys have come a long way. They still need some work, and will need a patient, loving home. They are opening up, but are still pretty skittish. Loud noises and sudden movements scare them. Most of them do not want to be picked up. I usually sit with the cage open and put my arms inside. They will all eventually come over and climb onto my arms, lick my hand, and do some nibbles.
Mr. Black is very friendly. He was curious and friendly from the moment we rescued him, surprisingly! He is the easiest to handle and pick up.
Bebop is a chunky man. He is the first one that we caught, by hand! He is a little shy, but is friendly. He will come over and say hello to you. He is a big silly boy.
Rocksteady is the second rat that we caught, also by hand! He is very curious and friendly. He runs right over when you open the cage. He may be older, and has a bluish cloud in his eye.
Mr. Pink is the most shy and still a little scared. He did bite me when we first got him. However, he is doing well now and is coming around. He will come over and say hello after a little while, but still does not want to be picked up."
UPDATE 12/15/18:
"They are so sweet! I love them. They are a tad chunky. They still get spooked if I move quickly or loudly. However, they will come right back to my hands and groom them, especially Mr. Pink! They love to snuggle together. They get nervous when I pick them up, but are getting better. On the couch they hide behind pillows and lay down."
ADOPTED:
#2018069N, "Mr. Black", Rat, Black, , Standard Ears/Standard Coat, Male, DOB: 01/01/2018, Spayed/Neutered?: Yes 09/06/2018
#2018067N, "Bebop", Rat, Agouti, , Dumbo Ears/Standard Coat, Male, DOB: 05/01/2017, Spayed/Neutered?: Yes 09/06/2018
#2018096N, "Mr. Pink", Rat, Pink-Eyed-White, , Standard Ears/Standard Coat, Male, DOB: 01/01/2018, Spayed/Neutered?: Yes 09/06/2018
#2018068N, "Rocksteady", Rat, Agouti, , Standard Ears/Standard Coat, Male, DOB: 05/01/2017, Spayed/Neutered?: Yes 09/06/2018
Mr Black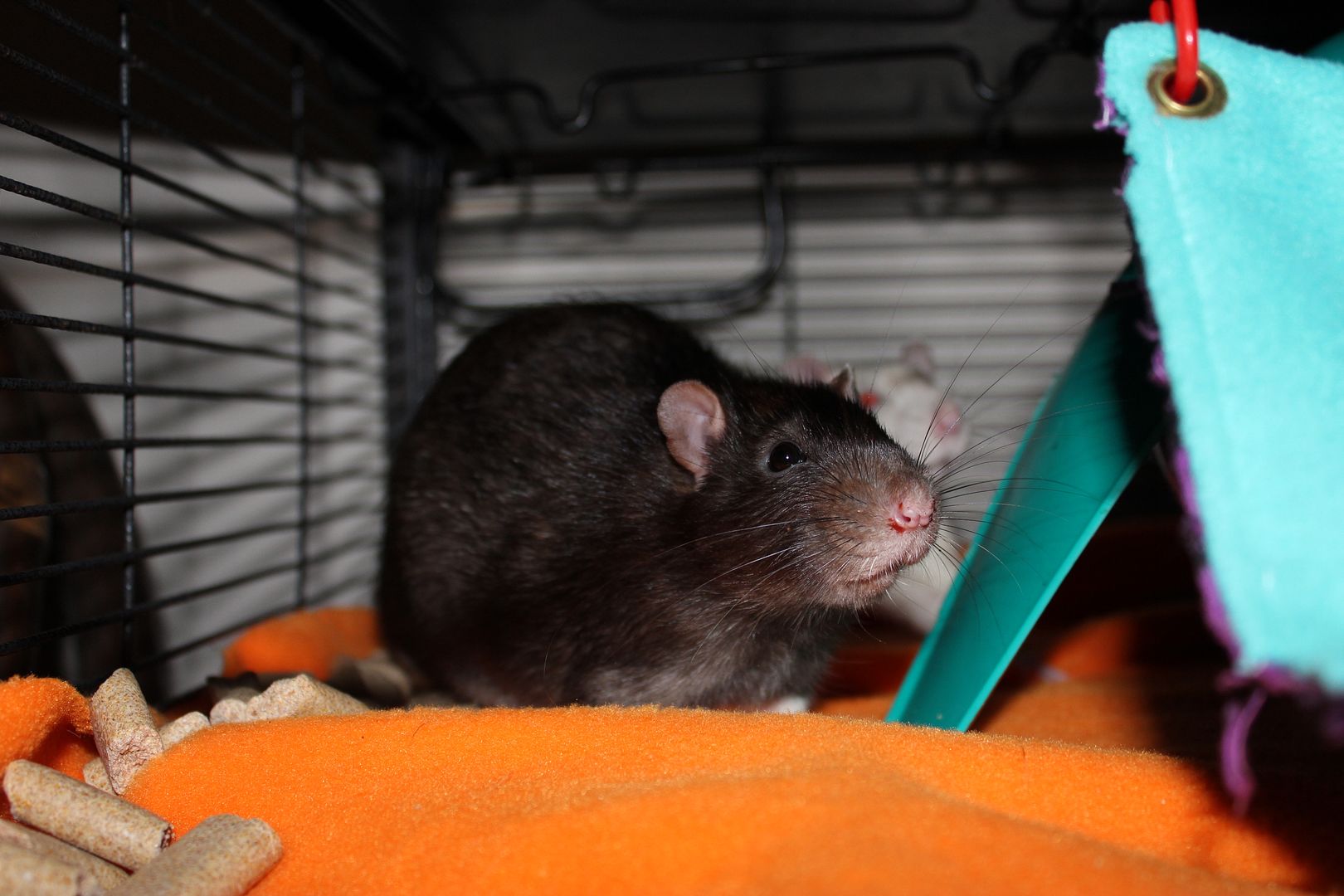 Mr Pink

Bebop (right)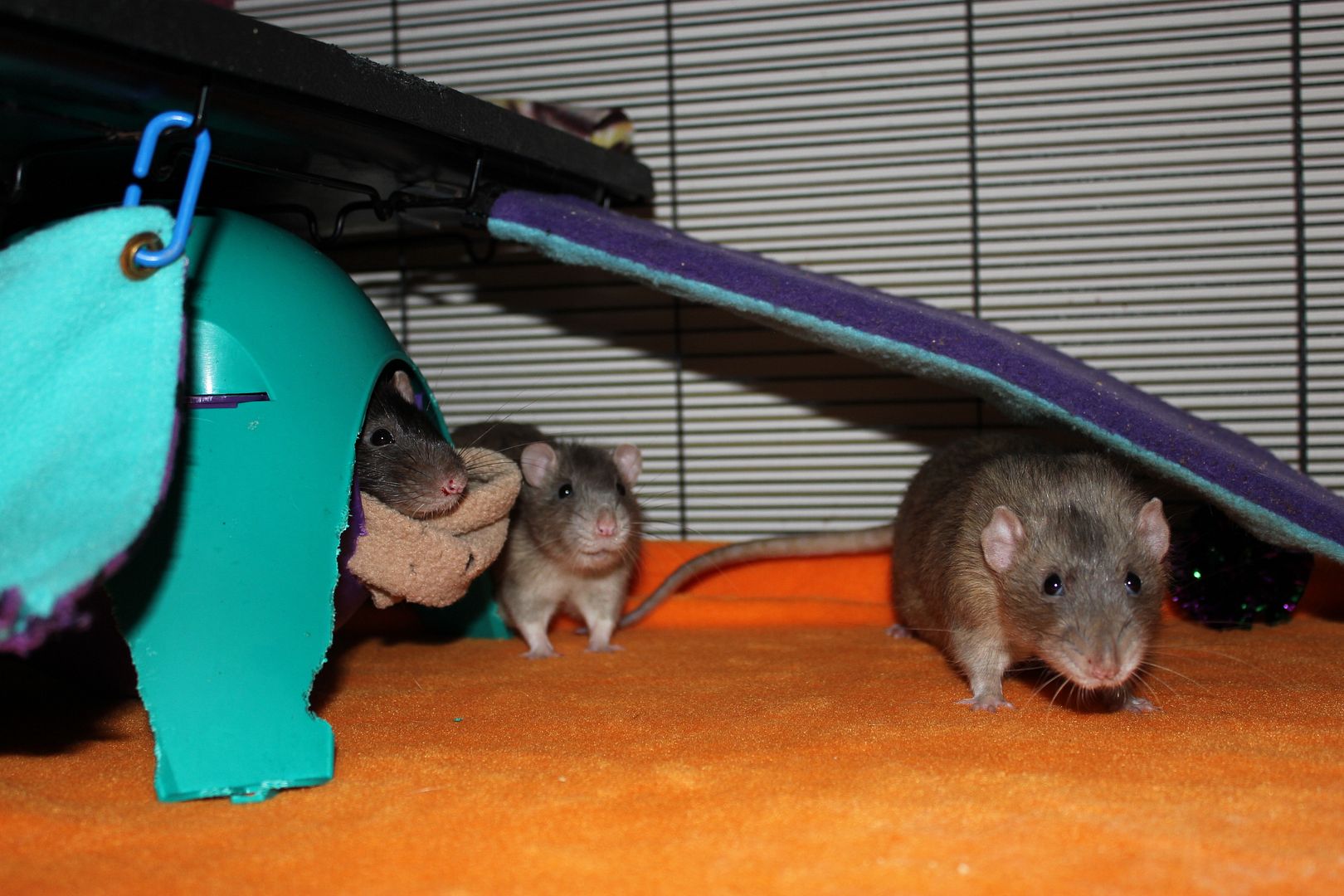 Rocksteady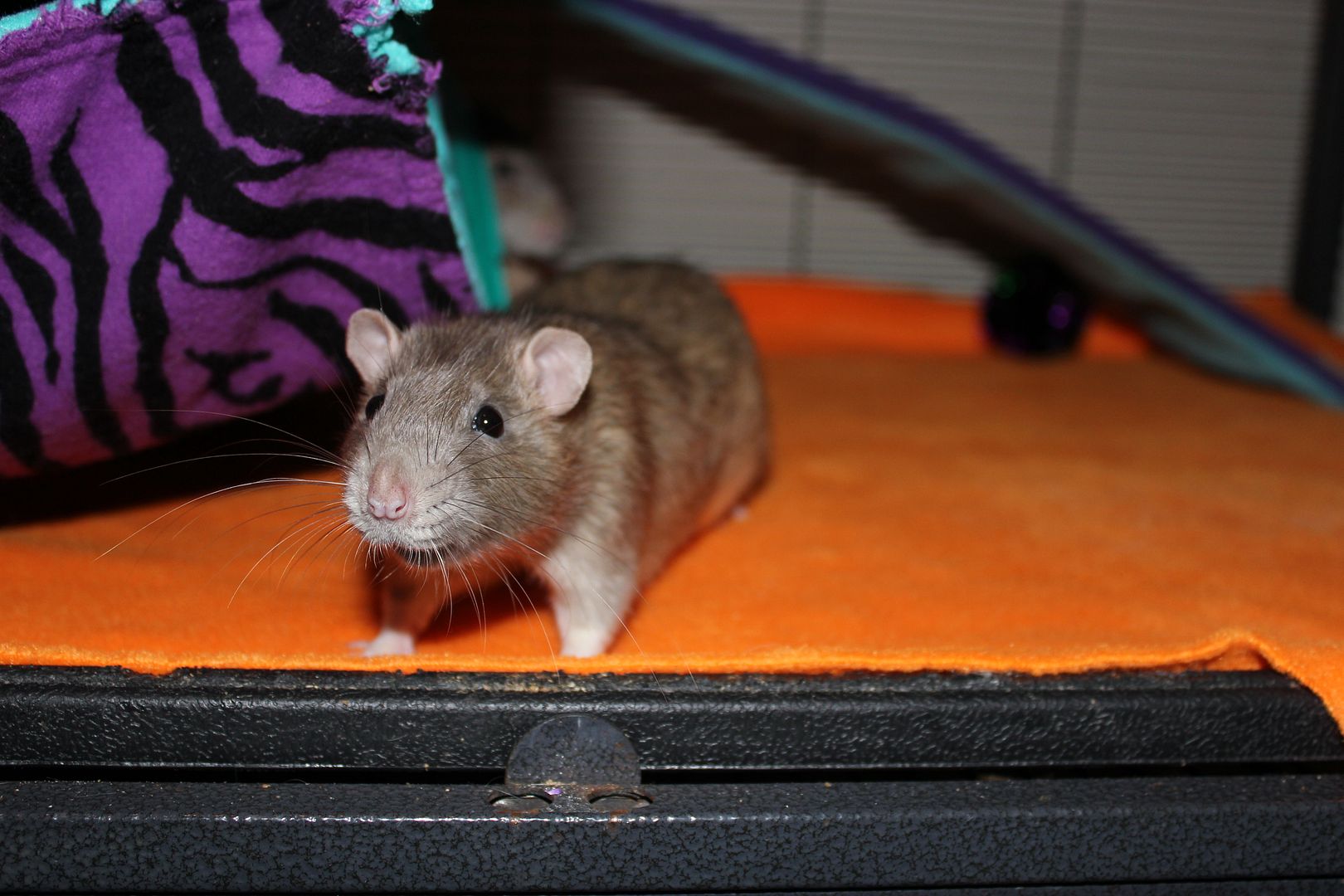 Bebop & Mr Pink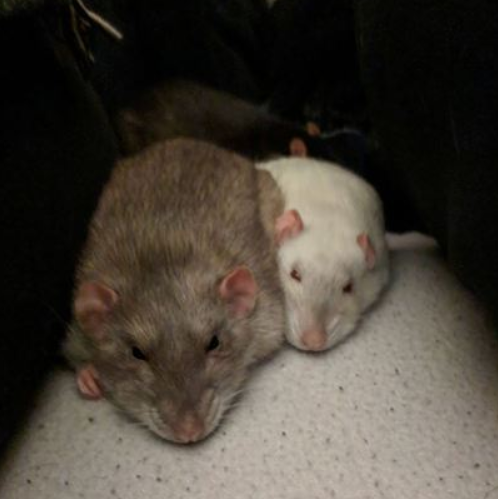 Bebop enjoys some pets