Dan came to us on 8/25/18 because his previous owner didn't have time to take care of him. Rosie came to us on 12/18/18 because she had a tumor and the pet shop she was owned by was going to euthanize her. Her tumor is out and she was spayed same-day. She is now doing wonderfully!
Dan has a history of respiratory infections and we recommend he not be neutered. He does not like other males and should go to a home with no other male rats. We may allow an experienced adopter with males to bring him home if they are willing to be very patient with introductions. Of course, Rosie wouldn't mind sharing him with other spayed females.
Fostered by Leticia in Merrimack, NH.
#2018606N, "Dan Brown", Rat, Blue, , Standard Ears/Standard Coat, Male, DOB: 01/25/2018, Spayed/Neutered?: No
#2018746N, "Rosie", Rat, Black, Mismarked Masked, Standard Ears/Standard Coat, Female, DOB: 03/18/2018, Spayed/Neutered?: Yes 12/19/18
Special need: Dan Brown's vet believes his nasal passages were damaged by a previous bout of pneumonia. He is not sick but does make noise when he breathes and he may need to be on medication as he gets older if it interferes with his ability to breathe.
UPDATE 1/5/19:
"Dan Brown and Rosie have finally begun to hang together. Since Dan loves the hammock, and Rosie prefers the igloo, they have compromised on a fleece fort. They grab all the loose fleece, make a fortress/wall in a corner of the cage, and burrow into it together.
Rosie remains shy, but curious. Dan Brown is a bull in a china shop. He is all over the place, a very very active manrat."
UPDATE 1/9/19:
"I do think they'd flourish if they could free roam and crawl all over people. Nothing would make Dan Brown happier than to climb on human mountains.
Rosie is beginning to follow his lead, and should get more comfortable with time and patience."
UPDATE 2/1/19:
"Dan Brown is an adventurer; he'd love to be a free roam rat. Dan likes people but he's high energy and would rather climb on you than sleep on your lap. Rosie is still reserved and does not want to be handled. She is a rat's rat."
Dan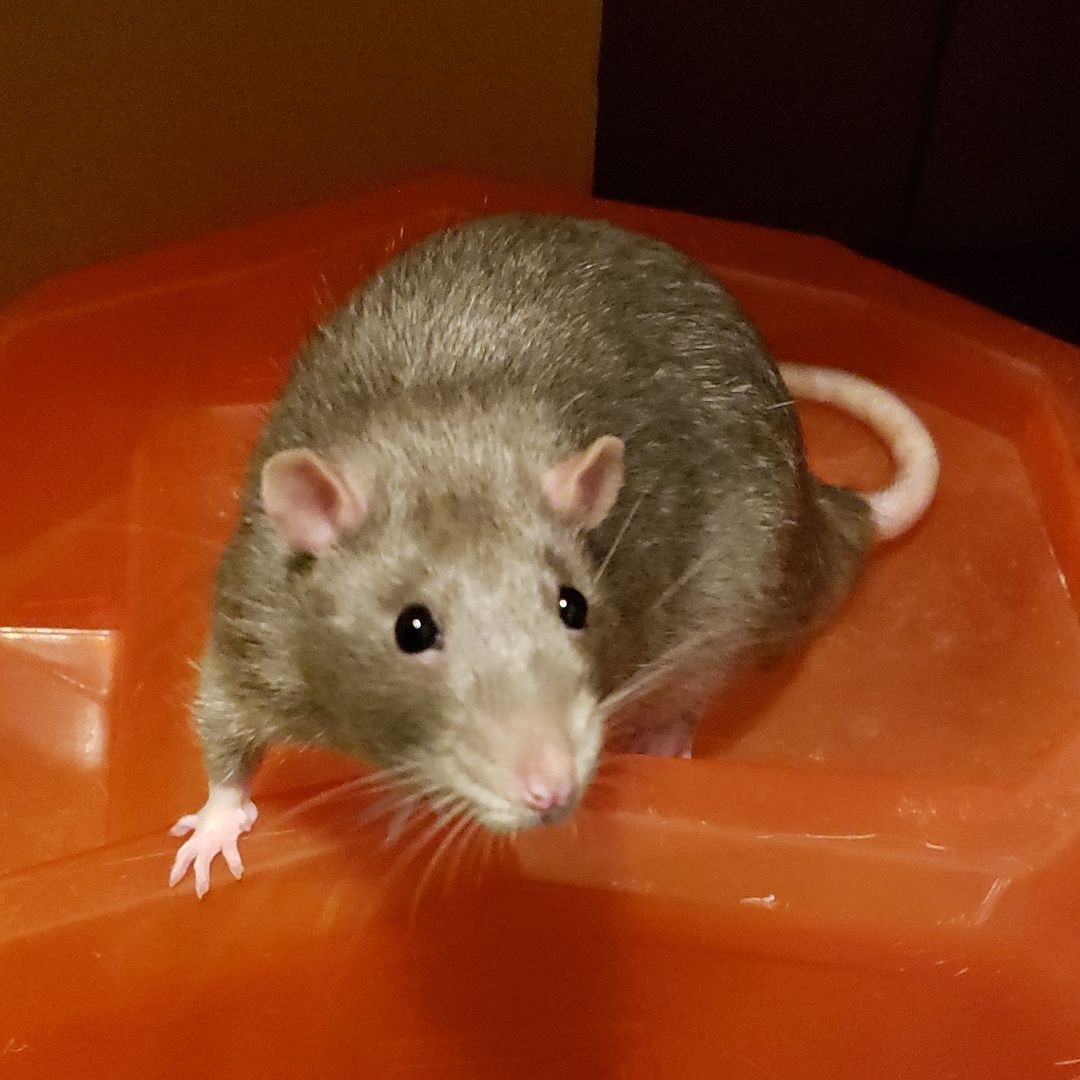 Rosie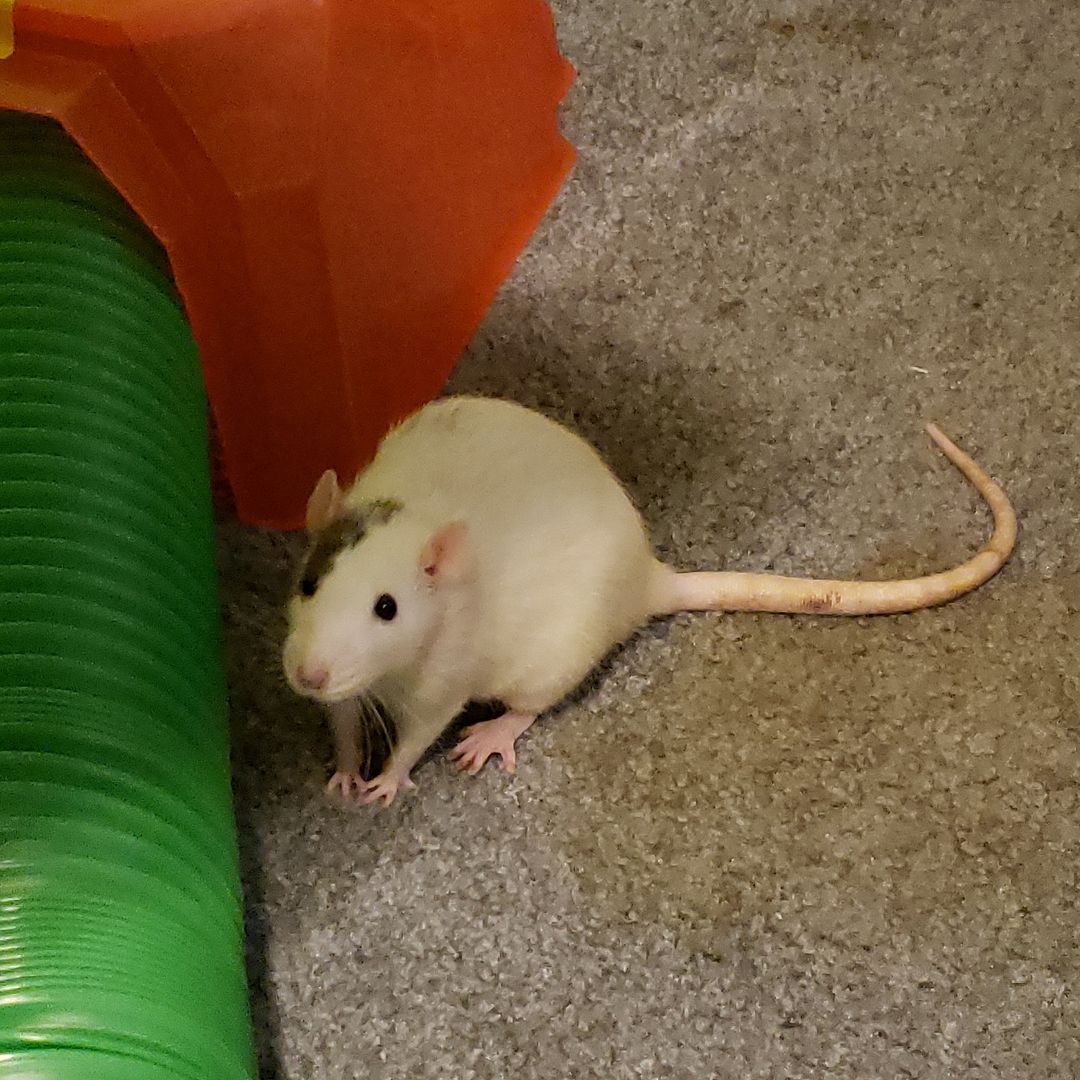 Together