News and Announcements
Check back here often for new updates, announcements, and upcoming events!
UPCOMING EVENTS!
July 9: Adoption Open House (Riverside, RI)
---
FUNDRAISERS
When you shop at Small Pet Select for hay use code MERR15 and MRR gets 15% of your purchase!
Shop Amazon Smiles, use this link or sent MRR as your charity and we will receive a donation each time you shop
---
NEWS & UPDATES
June 2017:
Some of our beloved companion animals, such as rabbit and rats, are still enduring painful experiments to test cosmetics like lipstick, deodorant and cologne in the U.S. and abroad.  Fortunately, humane and safe cosmetics can be made using thousands of existing ingredients, and several non-animal safety tests are already available for new ingredients. These non-animal alternatives are often cheaper, faster, and more relevant to humans, and therefore more reliable predictors of safety.
I am hoping you would be willing to help spread the word about the Humane Cosmetics Act and get your supporters to take action on the bill.
The message is simple:  We are working to end the use of rats and other animals to test cosmetics by supporting the #HumaneCosmeticsAct. Join us: www.humanesociety.org/hca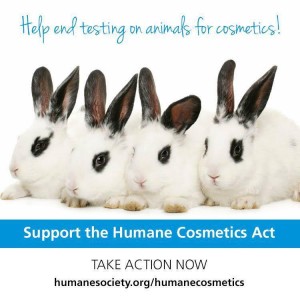 May 20: MRR had a very successful Adoption Open House in Leominster, MA. 8 adopters attended and brought home a total of 16 rats! Thank you to all fosters and adopters for a wonderful day!
April 3: In Memory of Beth Auger
August – December: MRR was the receipent of Marty's Minions, thank you to everyone at Marty Mouse House for all of your support!  We love President Fibbs and Scientist Milo and of course Wimbley and Marty in heaben.
November 25 – January 5: The Travelin' Rat is running a Giving tree to support 8 rat rescues, including MRR.  MRR raised $625, thank you to Shane Riley, The Travelin' Rat and everyone who donated!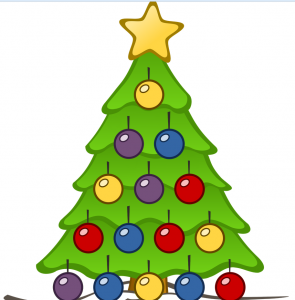 Sunday November 6th: MRR held an adoption open house at the Animal Rescue League in Bedford, NH. Thank you to all who attended!  Nine lucky rats found their forever home and many more people learned about what great pets rats are!
October 30th: MRR was on WCSH Fetch Me a Home, click on the image to see the interview and watch Kenya and her daughter.  Thanks to Breanne for the great interview and WCSH for helping find them homes.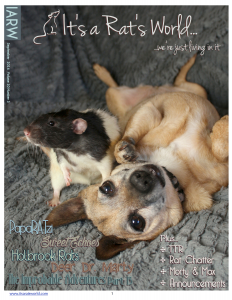 September:  Mainely Rat Rescue is featured in the September issue of It's a Rat's World in two ways:
"1,000 Rats Rescued in Holbrook, NY" by Alyssa D. & Patterson R. is an article about the Holbrook rescue this summer
 MRR is featured as The Travelin' Rat's Rescue of the Month
With the help of the Travelin' Rat we raised $894 in the month of September!  Thank you to everyone who purchased an MRR t-shirt or donated to the Holbrook fundraiser.

Saturday September 17th: MRR was at the Animal House in Westbrook, ME for a Meet and Greet.  Thank you so much to the Animal House for hosting this event!
Sunday August 28th: The MRR Summer Auction ended.  Thanks to your generous bids, the auction was a giant success ($1500 raised)!  Thank you to everyone who participated.
Sunday August 28th: Pet Rock in the Park (Portland, ME), MRR spent the day educating people about the wonders of rats!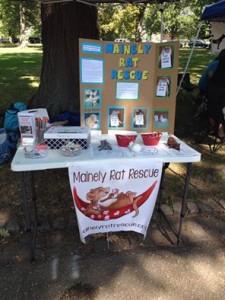 Saturday August 27th: Adoption Open House (Fitchburg, MA) was a huge success!  Seven new adopters reserved or adopted a total of 17 rats.  We are so excited so many ratties found their forever home.  Thank you to all the adopters who attended and to Robin for host this event.  It was a great day for everyone!
Sunday August 7th: The MRR booth at the Auburn Festival featured in the Lewiston-Auburn Sun Journal, http://www.sunjournal.com/news/lewiston-auburn/2016/08/06/rat-booth-draws-smiles/1972499
Tuesday August 9th: Tune into 98.9 WCLZ at 7:15 AM to hear about an MRR rat as the pet of the week.
August-December 2016
From August to December, Mainely Rat Rescue will be the beneficiary of Marty's Minions from Marty Mouse House. When you click on this link, everything you buy during that session of shopping at Amazon will kick back a small percent to Marty Mouse – and they will donate it to MRR in honor of Marty.
July 7/29/16
The Travelin' Rat awarded MRR a Hoarding Help Grant
HOLBROOK UPDATE 7/2/16
It's been a month since our first call for help with the Holbrook rats. Thanks to the incredible efforts of many individuals and rescues, approximately 1000 rats were rescued; no rats were left behind! MRR transported over 400 rats, a number of which were transferred to other rescues and shelters in New England who lent a helping hand. Once the dust had settled, Mainely Rat Rescue ended up with 233 rats and another 363 babies have been born in our care over the past month. For those of you counting that is 596 total!! These rats are remarkably friendly and comfortable being handled and are becoming braver and friendlier each day.
Many of the rats are now ready to be adopted and some have been posted on our website under Available Animals on the Holbrook page. We have young and adult rats, intact and neutered males, as well as intact females, all looking for their forever homes! Our adoption policy for these rats is on the Holbrook page.
To adopt or foster, please contact us using our online form (Adoptions, Fostering, General Inquiries).
As you can imagine, caring for these rats is a monumental effort. Some rats have needed serious medical attention, while many others have needed minor care. In addition, there is the cost of long term care, food, housing, neuters and spays. If you can, please DONATE. Every donation helps!