Welcome to Mainely Rat Rescue!
Mainely Rat Rescue (MRR) is a 501(c)3 organization founded in 2007 by four women who saw a need to save unwanted and often misunderstood, domestic pet rats. Having worked and or volunteered for animal shelters and other rescues, they had been using their available resources individually and were re-homing abandoned pocket pets. They decided to rally together, combining resources and sharing contacts, and are now the proud founders of Mainely Rat Rescue.
Mainely Rat Rescue's mission is to rehabilitate and find homes for surrendered or abandoned domestic rats, as well as spreading awareness, education and support for this often misunderstood animal. Rats in our custody reside in foster homes throughout New England (ME, NH, MA, RI, CT, VT), New York, and New Jersey.  While in foster care rats will be socialized with people and other rats, giving them the skills they need to make great companions. Proper food, housing and health care are provided to all rats until they find their forever home.
Mainely Rat Rescue also operates an online store,  The Rat Roost, which offer high-quality rat food, bedding, toys, and other unique items necessary for proper rat care.
Mainely Rat Rescue does not receive funding from the state or any government agencies. All donations are greatly appreciated, and are tax deductible.
***************
We are closed to intakes for the Holidays from November 22nd until the beginning of the new year. We will, however, always accept any animals adopted from us. If you wish to contact anyone at MRR please see our contact list on our website. Thank you and enjoy the holiday season!
CLICK HERE to view more news, updates, and upcoming events!
MRR Goodies for the Holidays
For the Holidays we have a few MRR themed items you can purchase for the holidays. Remember that sales from these items go to help the rescue!
In the MRR store we have 2018 MRR calendars. They are selling for $10 plus the cost of shipping.

We are also now selling MRR t-shirts and hoodies through teespring. There are two adorable designs and a large portion of sales go to MRR.
(Updated December 8, 2017)
FUNDRAISERS!
During the holiday season, our friends at the Travelin' Rat have arranged a Giving Tree that helps support a number of rescues, including us! Pick an MRR tree and then select an ornament or star to donate in an amount of your choosing. No donation is too small to help spread some holiday cheer!
When you shop at Small Pet Select for hay use code MERR15 and MRR gets 15% of your purchase!
Shop Amazon Smiles, use this link or sent MRR as your charity and we will receive a donation each time you shop
Donates products to rescues!  They have designs that MRR does not, go check them out!
 **************
MRR in the news AGAIN! Check us out in the…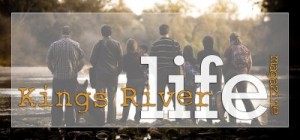 <:3 )~    <:3 )~   <:3 )~
CLICK HERE to read  stories from adopters and friends!
"Tonka" adopted January 2008