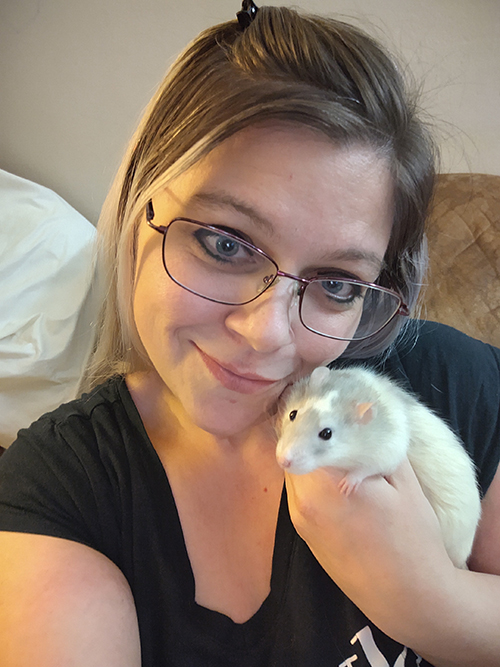 Serina started volunteering for MRR in August of 2019 and was a vital part of an extremely large intake from an animal dumping situation in Ithaca, NY in November of 2019, when the rescue took in almost 200 rats.
In 2020, she expanded her role in MRR, joined MRR's Board of Directors, and serves as a Foster Mentor, gathering updates and helping / guiding other fosters. As with the large Ithaca intake, Serina continues to act as a "hub," providing emergency shelter for intakes of all sizes, assessing them for medical needs, temperament, sexes, and groups, and then matching and distributing them to other foster homes.
Serina lives in Massachusetts and shares her fostering journey, extreme love and compassion for all animals with her two children. They currently have six rats of their own (four of which were adopted through MRR), continuous incoming fosters, and will soon be adding green anoles to their family.