A Maine shelter had a major influx of guinea pigs (73 to be exact, including several that were pregnant). Mainely Rat to the rescue! We took in 9 piggies.
These two dudes are being fostered by Sandra in Limington, Maine.
ADOPTED!
#2015046N, "Cowboy", Guinea Pig, White and Torti, American, Male, DOB: 01/04/2015, Spayed/Neutered?: No
#2015047N, "Bullseye", Guinea Pig, White and Black, American, Male, DOB: 01/04/2015, Spayed/Neutered?: No
UPDATE 7/6/15: "Cowboy and Bullseye are the best! They get so excited when they are brought outside they try to jump out of my arms – silly boys think they will bounce. When it's too cold or rainy out they get to play inside which they like but I have to go out to pick clover and dandelions for them to nibble on so they don't complain. They are not pleased about getting picked up but once they are in my arms they are inquisitive and chatty. I enjoy watching them to see who like to eat what, surprisingly neither likes blueberries but they both love parsley and cilantro. They have never been apart since I've had them except when I'm moving them to play areas and then they call to each other so they would like to stay together if they have space to "spread out". If you've never had a chance to enjoy piggy popcorning, well, you are really missing out!"
UPDATE 6/2/15:  "They are doing great. Eating a variety of veggies and a little fruit and growing bigger. They still aren't wild about being picked up but they are better about it than they used to be because every time they get picked up it's to go to their exercise area either inside or outdoors, then after an hour they go back to their cage for dinner. They love that, lots of excited talk! :-)"
UPDATE 4/27/15:  They are awesome! They were voracious when first brought them home but they've started to be pickier about their food which is good. My fridge has more pig food than people food! I set up a large exercise area for them which they are getting used to and I'm working on finding a way to calm them before picking them up, seems like they like to be covered with a towel first and they aren't as scared once that are on my lap.
UPDATE 3/13/15: "Cowboy: This tri-coloured little guy has an abundance of both cuteness and energy. Getting him to snuggle can sometimes be a challenge because he is "Yippee-Kai-Yay" and play, play, play almost all of the time.
Bullseye: More calm than his brother, he will readily snuggle against your neck or nuzzle under your collar. However, suspicion of snacks will cause him to power up and get surprisingly loud."
Cowboy and Bullseye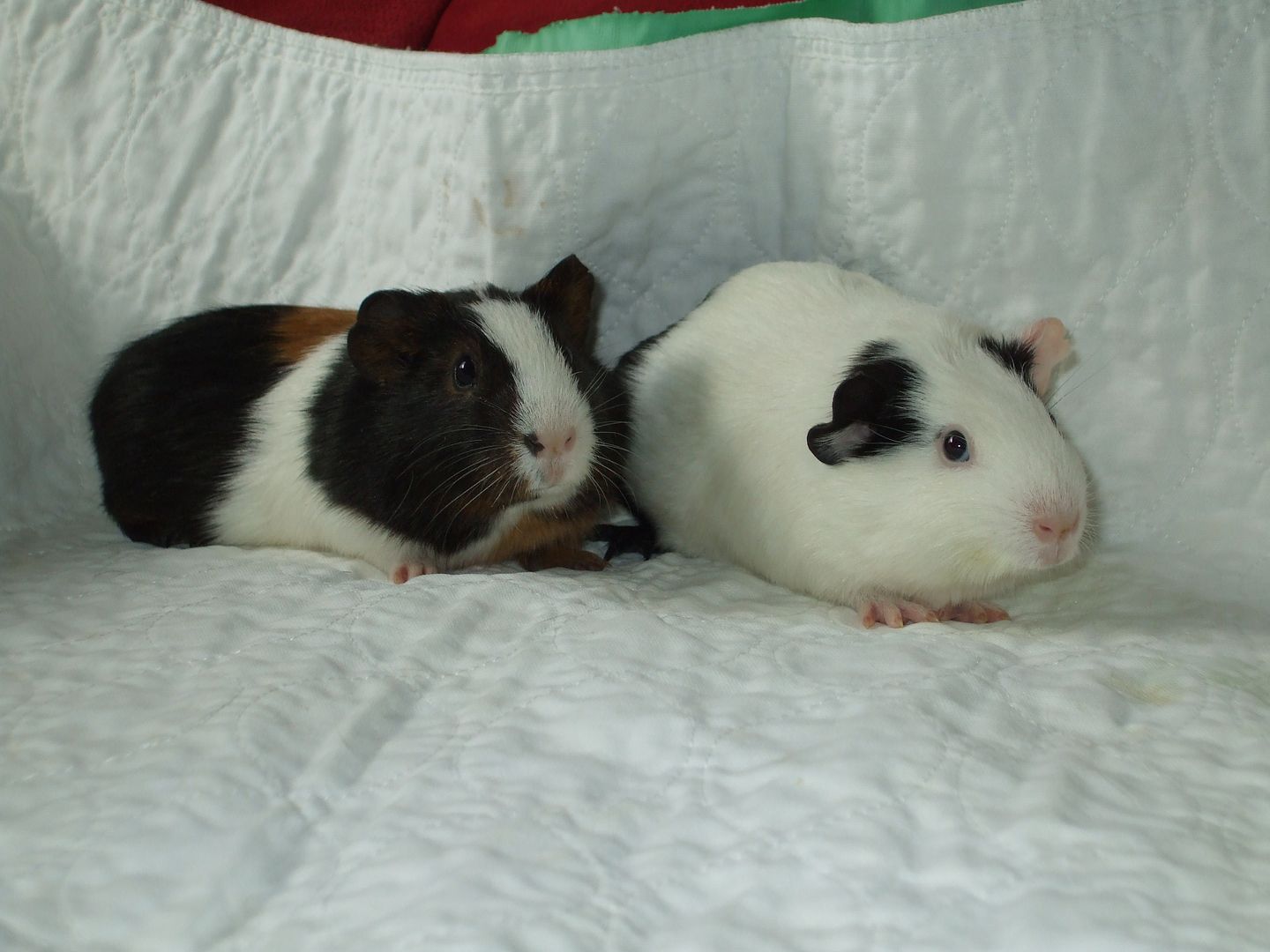 Bullseye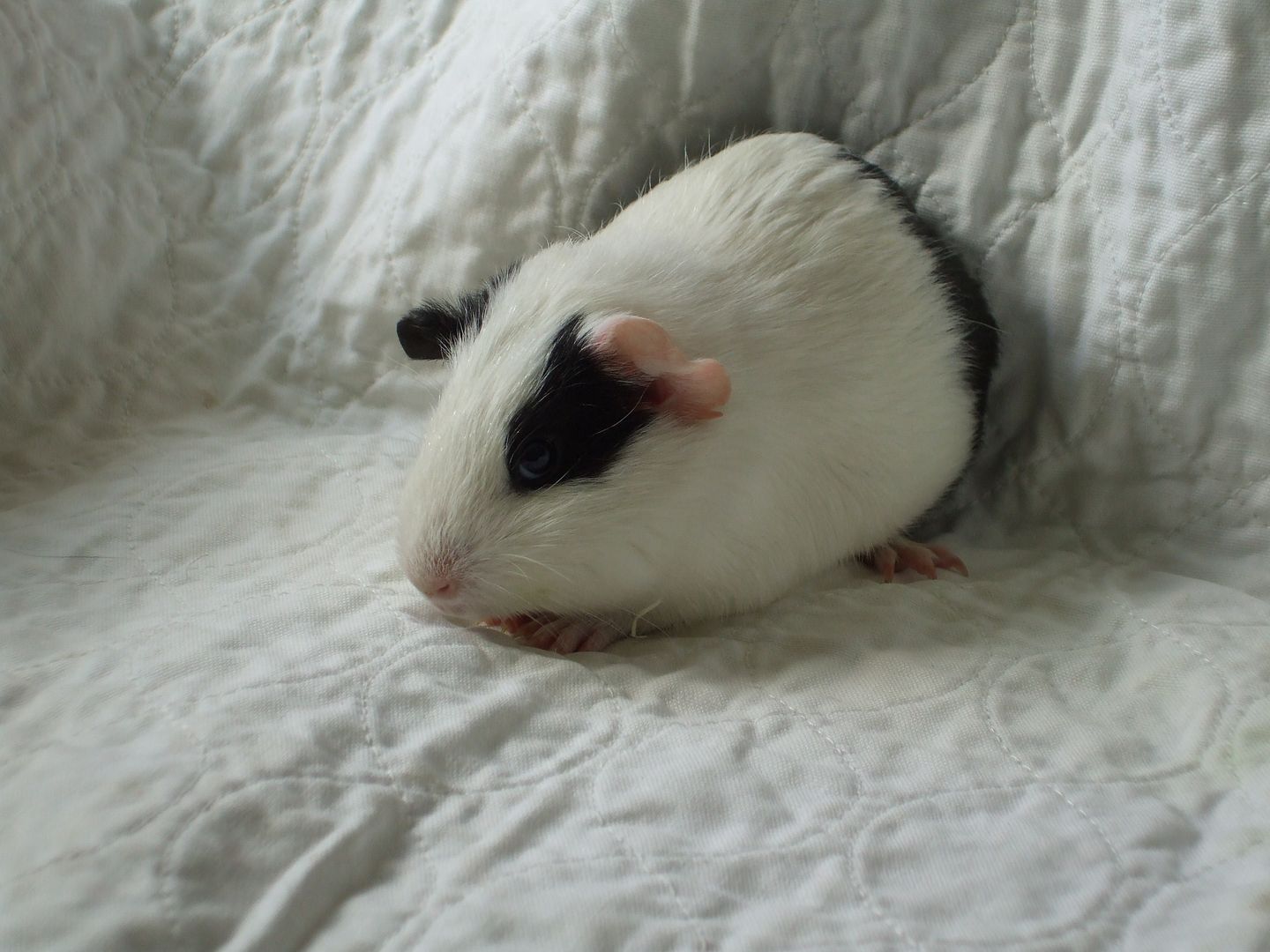 Cowboy