Cannelini and Pinto first came to us in April 2018 from an oops litter. They were adopted in May, but came back on 10/30/18 because their owner had to travel for extended periods for work and would not be able to bring them along.
They were neutered on 11/28/18 and will be safe to live with ladies beginning 12/19/18.
Fostered by Theresa in Somerville, MA.
ADOPTED!
#2018264N, "Pinto", Rat, Blue, Berkshire, Dumbo Ears/Double Rex Coat, Male, DOB: 03/18/2018, Spayed/Neutered?: Yes 11/28/18
#2018262N, "Cannellini", Rat, Black, Berkshire, Dumbo Ears/Double Rex Coat, Male, DOB: 03/18/2018, Spayed/Neutered?: Yes 11/28/18
Cannellini (left) & Pinto (right)

Cannellini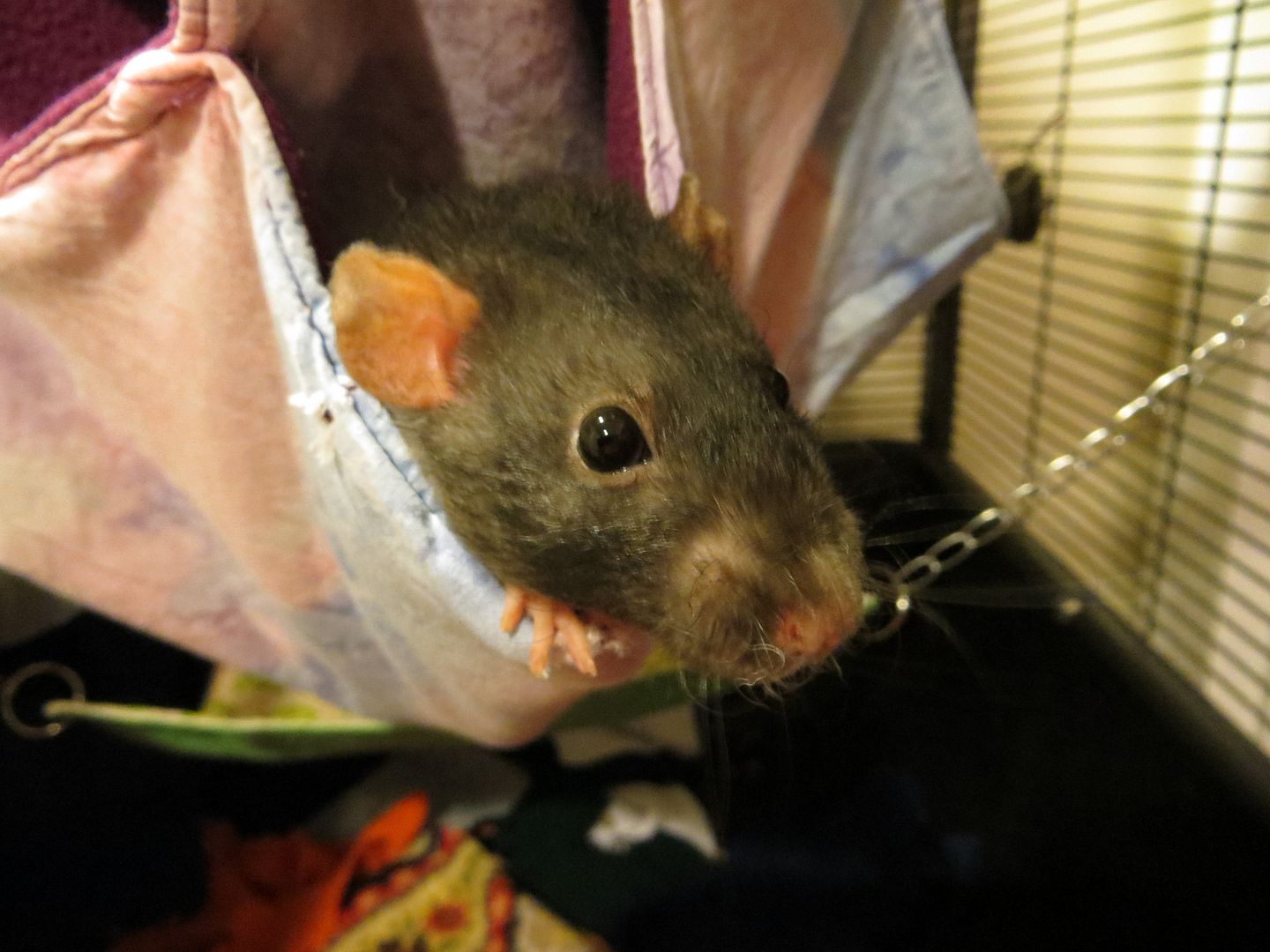 Pinto